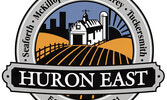 18-year-old Morrison chosen as Huron East Brussels Ward Councillor
BY SHAWN LOUGHLIN
Eighteen-year-old Justin Morrison from Brussels has been chosen as the newest Huron East Councillor, representing the Brussels Ward and filling the vacancy left by the resignation of John Lowe.

It took two rounds of voting, but Huron East Council made the decision as a special meeting on Jan. 4. The three candidates - Morrison, Paul Gowing and Jason Hovius - all addressed council and then councillors were free to ask each candidate two questions before casting their vote.

In the first vote, four councillors each voted for Gowing and Morrison, while one voted for Hovius, which eliminated Hovius and led to a second vote. In that vote, council chose Morrison with a vote of 5-4 with Councillor Larry McGrath absent.

Mayor Bernie MacLellan and Councillors Alvin McLellan, Brenda Dalton and Joe Steffler voted for Gowing in the first vote, while Councillors Dianne Diehl, Gloria Wilbee, Ray Chartrand and Zoellyn Onn voted for Morrison. Deputy-Mayor Bob Fisher cast the lone vote for Hovius. In the second vote, all votes remained the same with the exception of Fisher, who, after Hovius was eliminated, voted for Morrison, earning him a majority of the votes.

Morrison was chosen randomly to address council first, introducing himself as a lifelong Brussels resident who wanted to make a difference and help his community improve.

After turning 18 late last year, Morrison said he began considering putting his name forward for the position. Though he is attending university full-time, he is studying completely online with Athabasca University, based in Alberta, because he didn't want to leave Brussels.

He also detailed his involvement with the Brussels Leo Club, which he technically aged out of when he turned 18, the Maitland Valley Conservation Authority and website design for the Brussels Agricultural Society and Brussels 150th Homecoming. He also detailed his aspirations of creating a technology-based business of his own in Brussels after he graduates.

Morrison told councillors that, when news broke of Lowe's resignation, he really felt that Lowe's replacement in the Brussels Ward should live in Brussels.

During the question-and-answer portion of the meeting, Chartrand asked Morrison if he planned on running for the position again in the municipal election later this year and Morrison said he could see himself running. Regardless, Morrison said that, now that he had turned 18 he was looking forward to becoming more involved in the community.

Fisher asked Morrison what he would do in a hypothetical situation involving his mother-in-law violating a municipal bylaw and Morrison said he would report her immediately, adding that he felt no one should be exempt from following the laws and rules of society.

He also asked Morrison how he would envision representing the community, whether he would think of himself as a Huron East Councillor or a Brussels Councillor. Morrison said he would think of himself as a Huron East Councillor who represents Brussels. The entire municipality has to thrive for Brussels to thrive, he added.

When asked about specific committee involvement in the municipality, Morrison said he would take council's direction, but said that the Brussels recreation committee seemed like a place where he could do some good, adding that Lowe had also sat on that committee prior to his resignation.

Second, Gowing introduced himself to council, saying that he knew most of them from his years as a Morris-Turnberry Councillor, Mayor and Huron County Warden.

He cited a council conversation, covered in The Citizen, regarding concerns that someone with ill intentions for the community might step forward to fill the councillor position and, if that was the only candidate, council would be forced to choose the person. Gowing said he didn't want to see that happen and put his name forward as a viable, experienced option for council to reach the 2022 municipal election. He said that, while things could always change, he didn't envision running in the election later this year, but was instead offering his services to council for the next 10 months.

Gowing said that, living on a farm just outside of Brussels, the community has served as his hub for commerce, services and recreation, so he has always felt a connection to Brussels and he knows it well.

Gowing addressed the population decrease in Huron East over the last 20 years and said that housing options needed to be considered to bring more people into the municipality. He cited his own experience with such a situation, pushing forward affordable housing options in Belgrave during his time on Morris-Turnberry Council.

He said he received a lot of negative feedback on that proposed development, but he knew it was the right thing to do. Now, years later, Gowing says he'll speak with people who were among the most vocal opponents of the development at the time who have, over time, come to realize that the decision at the time was the right one.

Hovius introduced himself as being relatively new to the community and lacking specific municipal political experience, so he said he still had a lot to learn, but was willing to do so. Furthermore, since two of his first years in Huron East have been during the COVID-19 pandemic, his assimilation into the community has been stunted as a result.

He also resides in the Grey Ward, but Hovius said he does all of his business in Brussels, including shopping and going to church.

Hovius told council that he wasn't sure if he was cut out for the job and didn't know if he'd consider running in this year's municipal election. He said, however, that the opportunity before him seemed like the perfect chance to try doing the job for 10 months before making that decision. If he were to run in the fall, he said, he was unsure if he would choose to represent the Brussels Ward or his home in the Grey Ward.

Hovius spoke about the need for revitalization in downtown Brussels and said he has had some ideas he felt could help, though he didn't know how many were feasible. He did say, however, that the need for affordable housing options in Brussels and beyond is certainly evident.

Fisher posed a similar hypothetical scenario to Hovius, asking how he would handle a neighbour with a barking dog. Hovius said he wouldn't immediately report any kind of disruption, but rather seek to speak to the neighbour and remedy the situation face-to-face before involving any third party.

Council then went to the vote and opted to bring in Morrison as the next Brussels Ward representative. Council officially approved Morrison's appointment by way of a bylaw and his first meeting will be on Tuesday, Jan. 18, the day the final draft of the municipal budget will be considered.