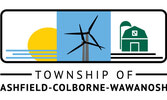 ACW candidates introduce themselves ahead of municipal election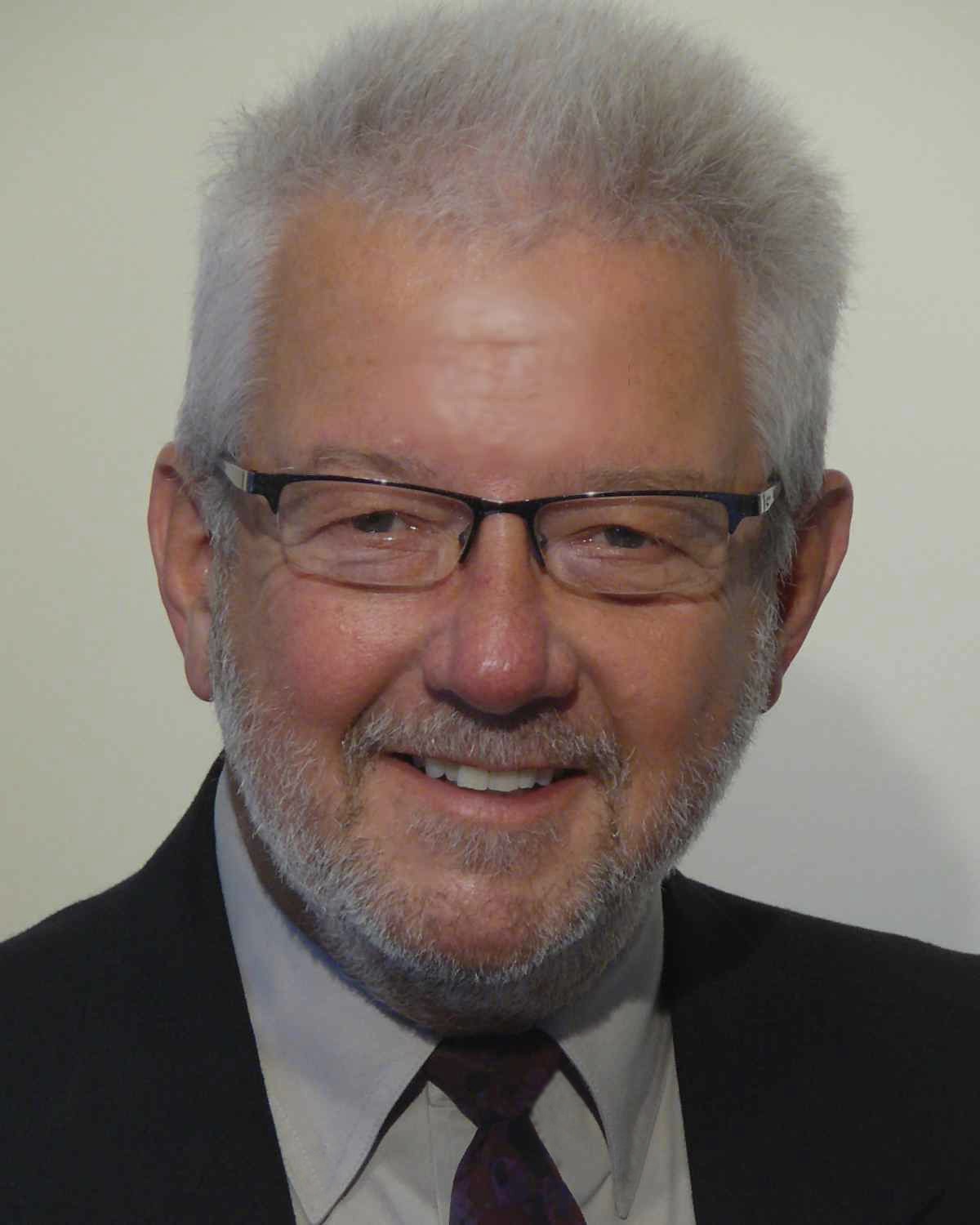 ROGER WATT - DEPUTY-MAYOR
Roger Watt is running for the position of deputy-mayor in Ashfield-Colborne-Wawanosh (ACW).

Born in Peterborough, Roger moved to attend the University of Waterloo (Bsc, MMath). He would go on to work at the university for 39 years, managing central computing, the campus network and internet facilities and services. He has been married for 54 years, retired for 15 years and has owned a property in ACW for the last 30 years.

Roger has been on ACW Council for 12 years as a councillor and then as deputy-reeve and deputy-mayor (when the positions names were changed). He has been a Huron County Councillor for eight years and has served for seven years as the county's representative on the Southwest Integrated Fibre Technology (SWIFT) board. He has served on a fire service board for six years, the Huron Perth Public Health board for two years, the Maitland Valley Conservation Authority for 15 years, the Source Water Protection working group for two years, been a community representative on Huron water protection, cultural plan and sustainability steering committees for 15 years and a lakefront property owner association member for 30 years.

Roger says council must continue to keep taxes in line with inflation, while promoting the agricultural, business, residential, cultural and tourism sectors. He says the township needs to invest in volunteer-run community facilities and events and doing what council can do to protect natural resources for local economic, cultural and recreational use within the constraints of provincial legislation.

Roger also cites the labour shortage and the shortage of affordable housing, particularly for people early in their careers, as crucial issues moving forward, as well as inadequate high-speed internet coverage making it impossible for some to work or be educated from home. He says these are major constraints to growth and prosperity, adding that they're widespread and tightly connected.

Roger says he's been serving on national, provincial and regional projects to better internet connectivity for 40 years, in addition to being an advocate for lower-cost housing alternatives like tiny homes and "barndominiums" and for giving preferential treatment to residential development applications that include affordable rental and ownership units.
He says ACW is making progress, but that there is much still left to achieve.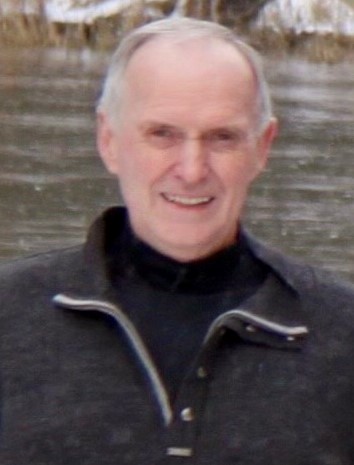 BILL VANSTONE - DEPUTY-MAYOR
Bill Vanstone is running for the deputy-mayor position in Ashfield-Colborne-Wawanosh (ACW).

He served on Colborne Township Council for five years before serving as the deputy-reeve for six years and the reeve for nine years, also serving on Huron County Council during that time. He has served for the past eight years as an ACW Councillor.
Bill says he and his family have lived in ACW all their lives. He was a member of the Goderich Lions Club for 15 years, serving as the president for a year. He has coached youth baseball and helped out with numerous community events. At the present time, Bill says he is actively involved with the Port Albert Recreation Committee.

He says the important issues facing the community are services and taxes. ACW Council wanted to keep services high and the taxes in focus as the community continues to grow with the construction of new subdivisions and more people living in the township.

If elected, Bill hopes to do the best for the community and be fair and listen to and deal with the concerns of the ratepayers. He says he prides himself on treating everyone equally and that everyone needs to play by the same rules.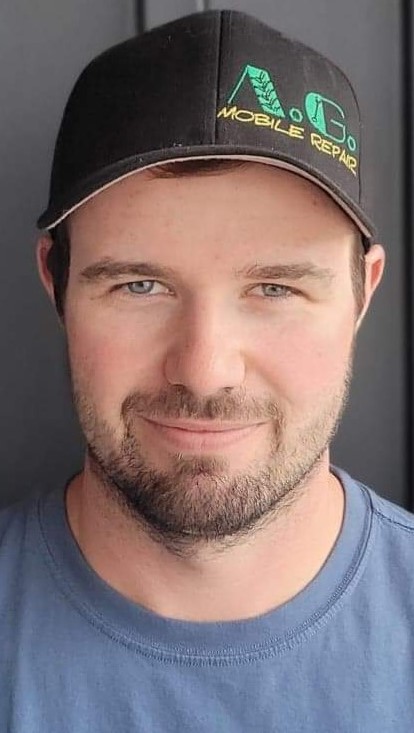 CURTIS BLAKE - COUNCILLOR
Curtis Blake is running for a councillor position in Ashfield-Colborne-Wawanosh (ACW).

Curtis grew up on a small family farm just southwest of Lucknow. At a young age, Curtis says he found a passion for agriculture and construction and after high school he began working with a local contractor.

He now manages his own construction business and lives in Port Albert, balancing his time between his construction business and helping with a local farm operation during its busy season.

Although Curtis doesn't have a political background, he says he frequently attends community events, fundraisers and dinners. He says he loves the community in which he's lived his whole life and has strong ties to all aspects of it.

He says that, if elected, he will have the best interests of community members at heart and present a strong voice and be a councillor who isn't willing to be pushed over.

Poor development planning, dishonesty, poor communication and not basing decisions on the public's interests are some of the issues that inspired him to run. He said ACW Council needs to better represent the people of the community and their perspectives.

If elected, Curtis says he will be a stern voice on which people can rely to express their concerns and opinions. He will not allow himself to be disregarded or pushed to the side when it comes to important topics that affect the community. People can be sure that he will be open-minded to all perspectives and opinions and that he will represent them to the best of his ability.
GLORIA FISHER - COUNCILLOR
Gloria Fisher is running for a councillor position in Ashfield-Colborne-Wawanosh (ACW).

Gloria has been a proud resident of ACW for 47 years, farming alongside her husband Bruce on their cow-calf operation. She is a mother, grandmother and retired registered nurse.

She says her experience as a nurse manager, her approachable personality and her ability to get the job done makes her an ideal candidate for a councillor position. She says she has the ability to set priorities and make timely decisions as someone who is anchored in the community and who has a desire to help others. She also believes in fairness and equity for rural municipalities.

Gloria has been an at-large councillor for ACW for the past four years, while also serving as a member of the Lucknow Fire Board and the Benmiller Hall Board for the past four years. She has been a volunteer for the Salvation Army's Kettle Campaign for a number of years and a proud participant in the Coldest Night of the Year fundraiser.

She feels the key issues facing township are development, extractive resources, affordable housing, homelessness prevention, economic development and providing vital services to seniors.

Gloria says that sound land use planning is part of building healthy, prosperous and sustainable communities. While it can become a source of conflict and tension, proper planning can help manage these tensions and bring about more efficient use of the township's land base, she said.

ACW contains a very large area of designated aggregate and there is a challenge to balancing the need for gravel with the preservation of biodiversity. If elected, Gloria would support a province-wide study of the licensing of pits with the focus on equitable distribution of pits and quarries across Ontario.

As ACW continues to grow, she said, council needs to focus on health care. More people means the need for more doctors and health care staff. Gloria believes this will be a major budget issue in the years to come.

WAYNE FORSTER - COUNCILLOR
Wayne Forster is running for a councillor position in Ashfield-Colborne-Wawanosh (ACW).

Born and raised on a dairy farm in West Wawanosh, Wayne and his wife Terri still live on that same farm, running a dairy operation of their own. His great-grandfather built the house, in which they now live, over 130 years ago. Wayne and Terri have three children and their oldest son, Kyle, now works as an accountant for Pepsi Co. and lives with his fiance in Elmira. Their daughter Ashley is in her second year as a teacher, helming a Grade 2/3 class at North Perth Westfield School in Listowel and their youngest, Shawn, just graduated high school and is starting an electrical apprenticeship with Montgomery's Industrial Services in Wingham.

Wayne has been an ACW Councillor for the last eight years. He plays the organ at the Lucknow United Church and is an active volunteer at the Wingham Golf and Curling Club, curling twice a week over the winter. In past years, he also volunteered with the Lucknow Agricultural Society.

He says one of the key issues facing the community is access to affordable housing. He says council is working on a project in Dungannon to add some attainable housing and he would like to see that project through and work towards future development to help the citizens of ACW.

EVAN HICKEY - COUNCILLOR
Evan Hickey is running for a councillor position in Ashfield-Colborne-Wawanosh (ACW).

Evan lives on Nile Road in West Wawanosh with his wife Katie and their children Emily, Lauren, Brendan and Aiden. They have a cash crop operation and raise veal calves and Evan works off the farm driving a milk truck for Mike Chapman Milk Transport, as well as with Flynn Farms in Clinton.

This is his first time running for public office, though he says he's hoping to follow in the footsteps of his grandfather, Joe Hickey, who was a councillor for many years in West Wawanosh.

In speaking with ACW residents, Evan says they want common-sense spending and quality basics, as well as better roads, but not necessarily paved, but gravel roads with actual stone, rather than powder. He says people also want roadsides to be pushed back of dead trees and overgrown grass that obstructs visibility at intersections.

He says ACW is facing a push on development, including in Saltford and all along the west side of Highway 21. Evan says land zonings are being changed and he's unsure that full and proper discussions have taken place in regards to drinking water, wastewater and future road maintenance, as well as doctors, hospitals and other services that will be needed.

Evan also says he's concerned about wasteful spending, citing the last budget when concerns such as rising costs, inflation and needing to grow reserves had been discussed, yet the township's 2021 surplus was spent on its office renovation, which he said is an example of out-of-control spending.
PETER MCKEE - COUNCILLOR
Peter McKee is running for a councillor position in Ashfield-Colborne-Wawanosh (ACW).
Born and raised in Benmiller, Peter is now living in the house in which he was raised. He works for the Avon Maitland District School Board as a custodian at F.E. Madill Secondary School in Wingham.
He ran for ACW Council in 2018 and though he was not elected, Peter says that has helped him to feel prepared for this coming election.
Peter has been a member of the Auburn and District Lions Club for the past five years as well as the 4th Goderich Scouts for nine years, five years as a Cub leader and four years as a committee member.
While attending a recent candidates' event, he said something said by another candidate really resonated with him, because it's exactly what he hopes to accomplish if elected, which is that he doesn't feel it's his place to state what he thinks are the key issues facing the community. He said he feels his job is to listen to the residents and what they feel the key issues are and bring those issues and concerns to council so a resolution, solution or answer can be found.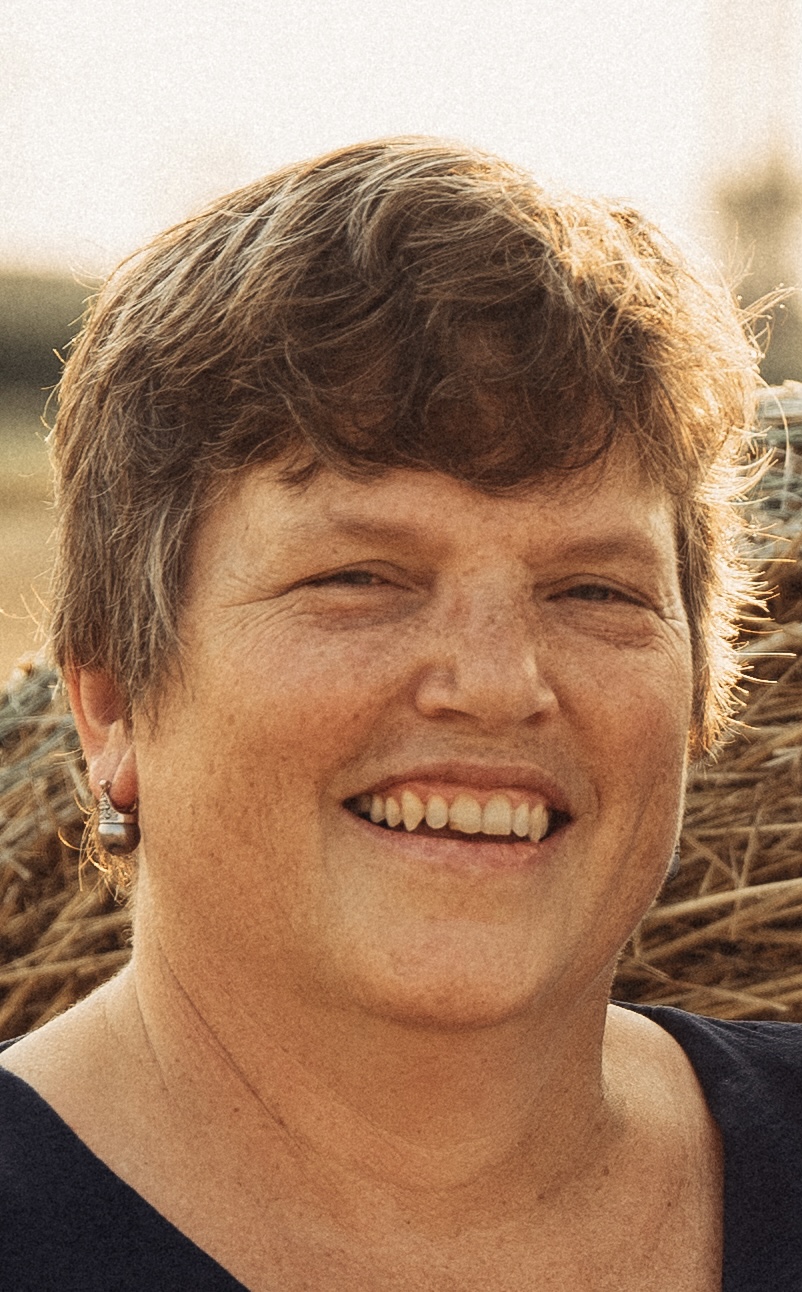 JENNIFER MILTENBURG - COUNCILLOR
Jennifer Miltenburg is running for a councillor position in Ashfield-Colborne-Wawanosh (ACW).

Jennifer is running for her third term as a councillor. She and her husband Don are dairy farmers, but are currently transitioning the operation to the next generation. Jennifer and Don have been married for 38 years and their three sons and their families all live in ACW.

Jennifer says she has a passion for community engagement and she has a long record of volunteerism with youth, sports, education, agriculture and religion. For the last 10 years, much of Jennifer's extracurricular work has been focused on being a director with the St. Joseph's Kingsbridge Community and promoting the Kingsbridge Centre. Her success on this project has led to a number of speaking engagements and being invited by the Special Advisor to the Premier of Ontario to serve on the Community Hubs Framework Advisory Group.

She believes the budget is an important issue moving forward, saying that a proactive approach protects ACW's assets and ensures affordability for future generations. Jennifer says she's skilled when it comes to identifying wants and needs, as well as balancing budgets.

In regards to community development, Jennifer says the municipality plays a role in forging new connections, facilitating engagement between communities and promoting community development, providing a hand-up, not a hand-out.
Jennifer also believes strongly in promoting agriculture, saying that agricultural and farmgate/value-added producers need support. She has helped to develop a farmers' market, created a Taste of Ontario event and is keenly invested in creating new opportunities for farmers.

Jennifer says that the foundation of success in any organization is co-operation; transformational change takes time and tenacity. Some people say "vote for change" without understanding that "all change is not growth... just as all movement is not forward", according to Ellen Glasgow.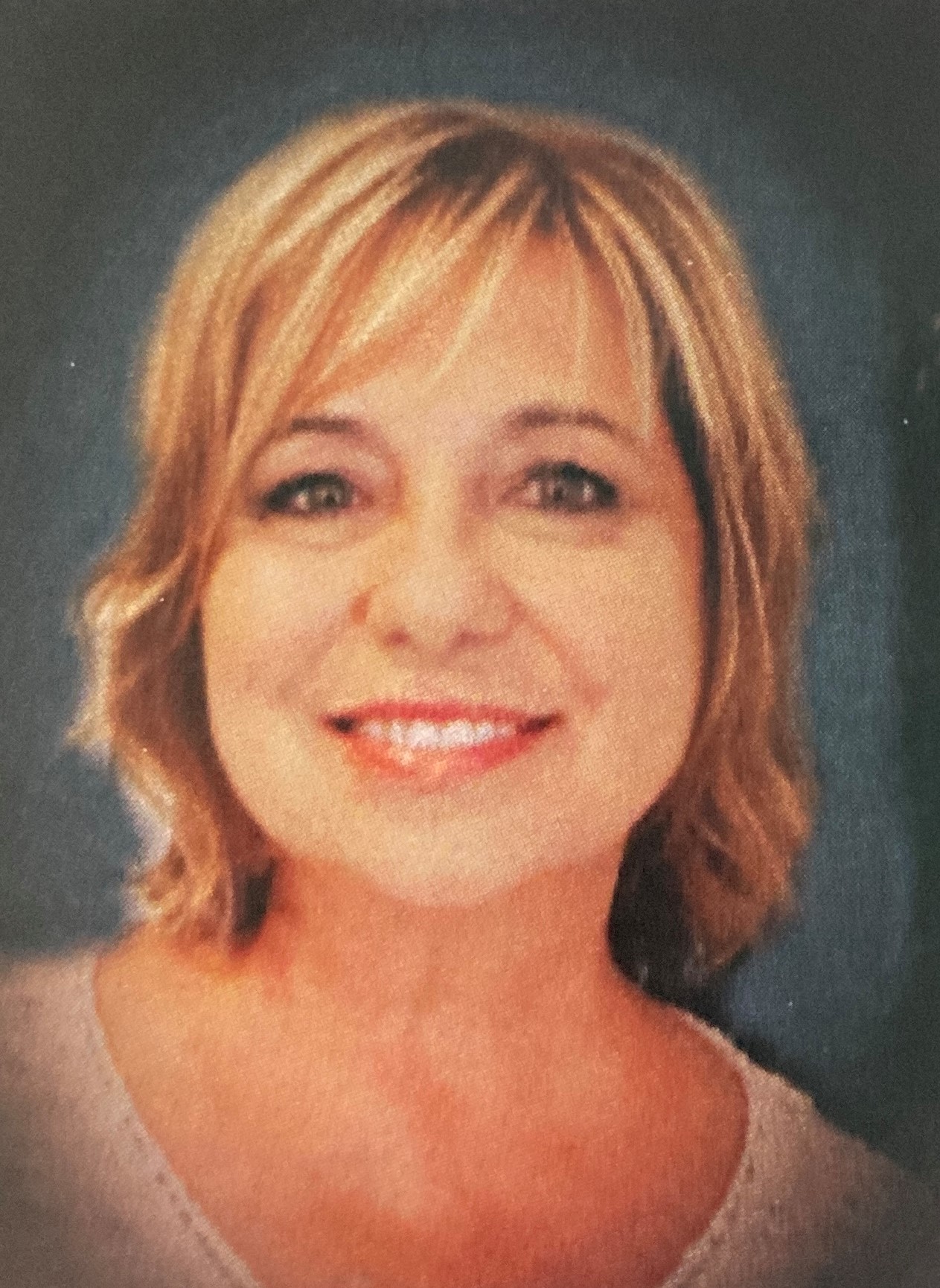 ANITA SNOBELEN - COUNCILLOR
Anita Snobelen is running for a councillor position in Ashfield-Colborne-Wawanosh (ACW).

Growing up on a family farm and later moving to Chatham, Anita completed college in 1976 and began a career in community pharmacy before opening a small retail business in Chatham in 1997. After years of continuous business growth, Anita opened a second location in Strathroy.

In 2016, Anita married her husband Mike and he encouraged her to retire from the retail business. They now farm near Port Albert and, in 2018, Anita was first elected to ACW Council.

She says she enjoys her work on council and feels she's able to bring a depth of experience to the role as being fair and approachable and, most importantly, someone who strives to make decisions that are in the best interests of all residents.
Anita has been a school board trustee for 28 years, she has served on two hydro boards and the EI Tribunal for a total of 10 years as well as being on the Chatham-Kent Chamber of Commerce for over 10 years. She has also spent many years volunteering in both Chatham and Goderich, with the Canadian Cancer Society, the Rotary Club, the Huron Historic Gaol, The Livery, the Kingsbridge Centre and St. Peter's Parish.

Anita says that the demand for housing is a long-term issue facing the township. A high priority for her is managing the potential growth within the township. She said residents can rely on her sense of fairness and fiscal responsibility to address the demand for growth and ensure it will be sustainable in the long-term. She added that development charges will help to offset the cost of future infrastructure without having an impact on the tax base.

Other concerns are shoreline protection, the official plan, the parks and recreation strategic plan and the Port Albert master servicing plan. All remain high priorities for completion, Anita says, and with strong leadership, residents deserve an elected council that has a vision to ensure growth and sustainability is managed with informed and respectful decision making. To achieve these goals, Anita says residents need to elect a council that shares a progressive approach and a desire to work together in the spirit of co-operation, which is how issues are truly solved.
PATTI WILKINS - COUNCILLOR
Patti Wilkins is running for a councillor position in Ashfield-Colborne-Wawanosh (ACW).

Patti grew up in Bothwell as the daughter of the local chief of police. He would enter local politics later in his life and that has played a role in Patti's decision to run.

She came to the area 15 years ago and ever since she has been serving the community through her business, P-Zazz Salon and Spa, based in her home. She is a single parent of four grown children and she has just welcomed her first grandchild to the world.

Patti has been a member of the local Imperial Order Daughters of the Empire (IODE) for the last five years; secretary, treasurer and past-president of the Huron County Poultry Club; volunteered and fundraised with the Huron Residential Hospice and been a member of both the Auburn and Goderich Horticultural Societies and a volunteer with 4-H.

As a young hair stylist, Patti said she was always taught not to talk about politics or religion, but after marrying a pastor three years ago, she feels now's the time to talk politics and religion. Over the years she says she has learned how to talk to clients, but more importantly she's learned to listen and she thinks it's time to talk about politics, especially at the municipal level, where the greatest impact can be made.

She has heard concerns about dissolving the ward system, the Port Albert Master Plan, the airport, road safety standards, communal wells, waste, affordable housing, internet accessibility and more. She says that as more concentration of power is given to elected officials and experts, there is less of an impact from individual citizens and their voices, which threatens the roots of democracy.