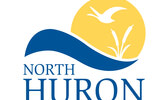 Bailey happy with Blyth campground pilot project, despite report
BY DENNY SCOTT
North Huron Township Council will decide on the outcome of a pilot project at the Blyth Campground started this year at a later date despite concerns with how staff reported on the project.

Director of Recreation and Community Services Vicky Luttenberger presented a report on the project at a special meeting of North Huron Council on Nov. 10, during which she explained the campground had a larger deficit in 2021 than the two preceding years. However, Councillor Kevin Falconer found that, without knowing exactly which costs were attributed to the pilot project, it was difficult to discuss the issue.

The pilot project saw enough picnic tables and fire pits created to furnish 25 sites, making them more appealing to campers. The project also included an online booking system to help streamline rentals. The Blyth Business Improvement Area (BIA) suggested the project earlier this year as a way which wanted to address the underuse of the campground.

Luttenberger said there was a deficit of $71,009 for the operation and maintenance of the entire campground this year, which indicates an increased cost to the municipality of over $12,000 from the previous year.

Falconer, however, found Luttenberger's reporting lacking. He said that most of those expenses were for the campground as a whole and there weren't specific details for the project's expenses.

He also was frustrated that the total number of participants, which Luttenberger reported as 438 bookings, wasn't accurate, according to his estimates, saying he would visit the campground daily and had significantly different numbers.

Further, he didn't understand why the budget would include staff costs, except for the cutting of the grass, which would have been done anyway.

Luttenberger said Falconer was right in that there wasn't a cost analysis focused on the pilot project and said council could request that information. She said she anticipated the project cost to be $18,000 and brought in $1,500, so there was a deficit for the project.

She also said the numbers may have been different because more people were calling North Huron to book camping sites than those who were using the municipality's new website system. Finally, she said staff had to move the picnic tables and campfire pits as campers wouldn't want the specific sites that they had set up originally.

Falconer said he had serious concerns with the implementation of the project, first saying that staff should not have been moving the amenities and campers should have to choose a site that already included picnic tables and fire pits.

He also said staff weren't checking the campground early enough in the morning and that campers were staying at the site but leaving before anyone could check whether they paid or not.
Finally, he was very frustrated with the fire pits, saying they were far more elaborate than necessary.

"We had people offer 25 wheel rims, which I know might not be [tall] enough... but instead we have laser-engraved fire pits worth $500 a piece," he said. "For a pilot project, you want a [basic] fire pit and a picnic table."

He said the existing fire pits, which are engraved with the North Huron logo, were an example of overindulgence.
Luttenberger said the fire pits were within the budget and she could provide a more detailed report if necessary. She also said that some of the increased expenses were due to COVID-19 requirements, such as cleaning washroom facilities, which she hadn't included in her printed report.

Deputy-Reeve Trevor Seip was also less than impressed with some of the details provided, saying that the $18,000 in cost represented a lot of one-time expenses that won't impact the operations moving forward. While Luttenberger had, in her report, suggested council consider discontinuing the project and/or reducing staff level at the campground as a result of the financial impact, Seip said success for this project wasn't measured in financial terms.

"The question is, did it accomplish what it was supposed to from an economic development perspective?" he said.
He went on to say that the minute that staff turn on the water and other infrastructure at the campground, it's going to cost money, so the question wasn't whether the project should continue, but how many sites should be enhanced going forward.
Reeve Bernie Bailey said he felt the project was "an amazing success" and that running it was the cost of doing business.
"I suggest we look at how to make it work," he said. "We should stop talking about shutting things down. We should look at whether we need 25 or 50 sites."

Bailey went on to say the conversation about the project should be that it worked, and it should continue.
"I can't, for the life of me, understand why anyone would say it isn't a success," he said.
In the end, council received the report and deferred a decision regarding the campground until the Parks, Recreation and Culture Master Plan was completed.

REPORT CONCERNS

Falconer said he had a major concern about Luttenberger's report and her suggestion that council remember consulting firm KPMG suggested the municipality consider divesting itself of the campground when that was not the point of the report or the pilot project.

"In the report, which is created by staff to bring to council, there are things in there that don't need to be there," he said, adding the situation infuriated him.

He said KPMG's suggestion of discussing selling the campground was an unnecessary comment and that it would cause more problems than solutions. He said going down such a path would limit access to the Blyth Festival's new outdoor Harvest Stage.
He said Luttenberger's inclusion of KPMG's suggestions would cause stress to council members, as they would hear from frustrated ratepayers for just broaching that subject when council hadn't asked for it to be considered.

Luttenberger said she just wanted to bring that option to council's attention, however Falconer pointed out she doesn't make similar recommendations in any other reports.

He went on to say council would need to consider divesting itself of every recreation program if it was measured by the same metrics, later pointing out that she hadn't suggested selling the North Huron Wescast Community Centre when the indoor pool required an expensive repair.

Falconer then made a motion that staff investigate returning the land to the Huron County Pioneer Thresher and Hobby Association, which had sold the campground to the municipality for $1 years ago.

"We should let them decide what to do with the property," Falconer said. "They gave it to council for a dollar, and now we're talking about taking it away."

While both Seip and Councillor Chris Palmer said the municipality would need to follow a more structured approach to selling it, Clerk Carson Lamb said that would be part of the staff investigation.

Councillors said that Falconer's motion was premature, and his motion was defeated with Councillors Falconer and Ric McBurney being the only council members voting in favour of it.