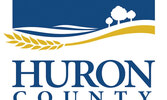 Bill 23 concerns Huron County Council, Planning Department
BY SHAWN LOUGHLIN
Huron County Manager of Planning Denise Van Amersfoort updated Huron County Council on Bill 23, the provincial government's More Homes Built Faster Act, outlining numerous concerns from the Planning and Development Department.
The report, which she presented to council at its Nov. 9 meeting, was time-sensitive, as the government had only allowed for comments on the proposed changes until Nov. 24. The department, she said, wanted to present its thoughts to council and allow for councillors to make their own comments before the county submitted any comments on the act.

First, Van Amersfoort said the act proposes changes to the section of the Planning Act that governs Site Plan Control. The act would exempt development containing no more than 10 units from Site Plan Control. Furthermore, she said that matters of "exterior design" would be prohibited from being subject to Site Plan Control, except when pertaining to exterior access to a building that will contain affordable housing units.

The act would also remove the right of appeal to the Ontario Land Tribunal for members of the public or community groups on consents, minor variances, zoning bylaw amendments and Official Plan amendments.

She said that any third-party appeals that do not have a hearing date scheduled as of Oct. 25 of this year will be dismissed. However, municipalities, certain public agencies and applicants will continue to have the right to appeal.

Under the proposed act, public meetings for plans of subdivision will no longer be required and upper-tier planning approvals will be removed for specific municipalities, though this change will not apply to Huron County.

"New changes state that no Official Plan may contain policy or that no zoning bylaw may contain provisions which prohibit the following on a parcel of urban residential land: two residential units in a detached house, semi-detached house or rowhouse if all the ancillary structures contain no more than one residential unit; three residential units in a detached house, semi-detached house or rowhouse if no ancillary structure contains any residential units or one residential unit in an ancillary structure to a detached house, semi-detached house or rowhouse with no more than two residential units and no other ancillary structure contains any residential units," Van Amersfoort said in her report.

She said that the Huron County Housing-Friendly Review recommended a four-unit maximum in low-density residential areas, which has been passed by lower-tier municipalities like Central Huron and Huron East, so the local rules exceed the threshold set by the provincial government in this instance.

The bill proposes exemptions for pits and quarries, such as mineral aggregate resource extraction, to the Planning Act's prohibition of Official Plan amendments to be made within two years of the adoption of a new Official Plan, Secondary Plan or zoning bylaw amendments to be made within two years of the passing of a new zoning bylaw.

Van Amersfoort said, however, that council may permit applications generally to be filed within that period with a motion or specific direction, if that is the will of council.

The act also proposes that 60 per cent of cash-in-lieu of parkland funds must be spent or allocated annually. Rates are to be frozen for two years after the approval of a zoning bylaw amendment or Site Plan Control application for a development and, if a building permit is not granted within two years, the cash-in-lieu rate would be collected as of the permit date.

The proposed legislation would also exempt a number of developments from potential development charges. They are affordable residential units, attainable residential units, non-profit housing developments, additional residential units in existing and new residential buildings (up to three units in total) and the creation of one residential unit or one per cent of the existing residential units in an existing residential building with four or more units.

"Reductions to development charges for rental housing, with four or more units, is required. The reduction is a factor of the number of bedrooms per residential unit (25 per cent reduction for three or more bedrooms, 20 per cent reduction for two-bedroom units and 15 per cent reduction for all other units)," Van Amersfoort stated in her report. "Reduced development charges are required for the first four years from the date that a development charges bylaw is in effect. The reduction is a function of the percentage of the maximum development charge that could be otherwise collected (80 per cent of the maximum in the first year, 85 per cent of the maximum in the second year, 90 per cent of the maximum in the third year and 95 per cent of the maximum in the fourth year). The expiration of development charges bylaw is increased from five years to 10 years."

Van Amersfoort said that, while the county does not currently employ development charges, this change could have an impact for lower-tier municipalities.

She added that she felt there would be some financial impacts on the county as a result of the passing of the act.
"Bill 23 also includes several changes to the Conservation Authority Act, including restricting the scope of activities for conservation authority staff. This may include restricting conservation authorities from providing technical expertise and application review as it relates to heritage matters," Van Amersfoort said in her report. "Currently, Ausable Bayfield Conservation Authority provides this function for local municipalities within their watershed. For municipalities within the service areas of other local conservation authorities, the Huron County biologist with the Planning and Development Department is responsible for natural heritage review. It is anticipated that increases to either staff capacity or the use of external firms will increase to cover natural heritage review in the Ausable Bayfield Conservation Authority service area.
"Due to changes restricting third-party appeals on applications to the Ontario Land Tribunal, it is anticipated that overall less appeals will be filed. As a result, it is expected that county staff and counsel will be required to attend less hearings, which will result in cost savings."

Several councillors had concerns with the act, with Huron East Mayor Bernie MacLellan feeling that its passing would be "steamrolling some of the public's concerns". He asked if the county could continue to hold public meetings, even if not required by the provincial government, and Van Amersfoort said her department was still looking into that, unsure if the changes mean the county doesn't have to hold meetings, or if it's not allowed to.

Bluewater Deputy-Mayor Jim Fergusson was also concerned, saying it was a case of government overreach and an erosion of democracy.

Central Huron Mayor Jim Ginn, however, disagreed, saying the county, and much of the province, is in a housing crisis, much of it being self-imposed. He said counties and municipalities have been begging the provincial government to address a shortage of housing for years and that something has to be done, even if councillors don't necessarily agree with every specific point in the act.

North Huron Reeve Bernie Bailey was concerned about the elimination of development fees, using an example in his township where North Huron is running water to a new development, but at an increased capacity to assist those in neighbouring Morris-Turnberry. He said the township would be taking on extra costs to help its neighbours and the only way to recoup some of those costs would be through development charges. The act, as a result, would cost residents of North Huron if the township is unable to collect development charges, which he found very frustrating.

Council then directed staff to submit its comments, as well as those from council, to the provincial government and report back to council at a later date.