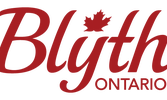 Blyth BIA's AGM bumped to February, communication breakdown discussed
BY SCOTT STEPHENSON
The Blyth Business Improvement Area met in vacant commercial space at 402 Queen Street in Blyth on Thursday, Jan. 26, after being displaced from its usual meeting room in the community centre due to a suspected clerical error. The regular meeting of the group, originally intended as the Annual General Meeting, began abruptly when Chair David Sparling made claims that North Huron Council had proposed changes to the Blyth BIA's constitution without first consulting the group, which were disputed by a township representative attending the meeting.

"That's not the way that it happened," interjected Demetri Makrakos, Economic Development Officer for North Huron. "If we're going to start this way, let's at least be correct about things." Sparling attempted to regain control of the meeting but Makrakos continued, "If we're going to go through this today, this is part of the problem, right? We're saying things and they're not accurate; and then The Citizen reports on it and we have to backstep and we have to explain how things actually happened. It's not productive."

The tense, pre-introduction confrontation set an uneasy tone for the meeting and some present audibly bristled with confusion regarding the Economic Development Officer's identity and role in the meeting. Makrakos informally introduced himself and apologized for interrupting procedures but was adamant the record be correct regarding possible changes to the Blyth BIA constitution.

According to Makrakos, "Council did not propose the changes [to the Blyth BIA constitution]. North Huron staff proposed changes for council to look over but then had to bring [the changes] to the BIA. So the BIA was going to be consulted, just, there's a proper order to doing things. So it was to go to council for council to say, 'Yeah we're okay with [changes to the BIA constitution],' and then to the BIA for the final say."

Sparling responded by saying, "The ask was that we try and do [the Annual General Meeting] in January. Historically this is not when we do our Annual General Meeting, it's typically in February. We tried to move it to now, however in the process, our treasurer, for personal reasons, had to step down, which makes it hard to prepare a budget." Sparling thanked Blyth BIA Church Representative Rev. JoAnn Todd for reluctantly agreeing to assist with 2023 budget preparations, drawing on her previous experience as BIA Treasurer. The chair declared the Blyth BIA would proceed with a regular meeting that day, not the Annual General Meeting.

Sparling informed the group that the Blyth BIA e-mail server, provided by Zoho Communications, is deficient for his personal needs and that he only checks the account on a limited basis.

Representatives from the Blyth Hospitality Group were invited to speak on their activities. The group, a collective of local businesses that specialize in the hospitality industry, would like to co-ordinate an off-season strategy to bring more people and groups into the community throughout the quieter winter months. The Blyth Hospitality Group boasts accommodations for up to 50 people spread over a range of different spaces. Sparling said, "From the BIA's perspective, if we can support the Hospitality Group in any way, count us in."

Economic Development Officer Makrakos was invited to speak further on the process behind possible changes to the Blyth BIA Constitution. Makrakos accepted partial responsibility for the miscommunication by telling the Blyth BIA he was unable to present proposed changes at a 2022 council meeting due to a family emergency. Makrakos questioned whether subsequent e-mails he'd sent explaining the proposed changes had been received by the Blyth BIA Chair due to Sparling's previously mentioned e-mail server issue. Later, Sparling said, "I think it's safe to assume that you don't use our BIA e-mails until we reset and rejig them." Makrakos intends to share a draft of the Blyth BIA's constitution ahead of the Annual General Meeting, now scheduled for February.

Sparling raised concerns about Blyth-area businesses and locations being incorrectly listed on Google Maps. Makrakos said this is an issue the township and county have been working on with Google and it should be mostly resolved by now. Any outstanding issues should be reported for correction.

Goderich-to-Guelph Rail Trail (G2G) access was another topic for discussion. The group would like to create greater connections between the popular leisure trail and Blyth's downtown businesses, but are concerned about industrial traffic and public safety issues. Further concerns were expressed about limited preparations for the upcoming construction planned for the problematic intersection of London and Blyth Roads.

Sparling expressed displeasure at a recently passed bylaw that limits parking on the main street to two hours. Blyth BIA members would like to see the parking bylaw repealed.

North Huron Deputy-Reeve Kevin Falconer, who serves as council's representative on the BIA, updated the group on the ongoing North Huron budget process, saying it has been difficult to find solutions to limit a proposed tax increase. Falconer also said that previous funding intended to mitigate costs of newly-established public health measures is coming to an end, but the costs remain.

Rev. JoAnn Todd promoted the Coldest Night of the Year walk in Blyth, a United Way Perth Huron fundraiser, on Feb. 18 at 10 a.m. Todd is entering a team called the "Blyth Blazers" and more information about the event is available online at cnoy.org. Todd also provided an update on the United Way Northern Huron Committee's progress toward opening the Wingham Connection Centre, a new, multipronged resource for Huron County's growing unhoused population.

The Blyth Festival is preparing for its busiest season in history. Festival General Manager Rachael King said brochures are being created, permanent seating is being installed at the Harvest Stage, and contingency plans for inclement weather are being designed to allow outdoor performances to pivot indoors, if necessary. King said seasonal crews begin arriving in April, rehearsals start in May, and the Festival is actively seeking accommodations in the community, as well as volunteers and box office employees.

Service Club Representative John Stewart of the Blyth Lions said there are still tickets available for the Legion elimination draw that goes to Feb. 11. Stewart also reported that a team from Blyth is competing in a provincial level cribbage tournament. The Lions Club, Stewart continued, is hosting a smoked pork chop dinner on Apr. 22. Finally, Stewart raised a shared concern between members of the Legion and the Lions Club regarding new SmartServe training and certification requirements that may be prohibitive to volunteer participation in both organizations.

The next meeting of the Blyth BIA is scheduled for 8 a.m. on Thursday, Feb. 23 at the Blyth arena.