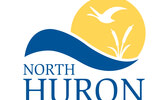 Blyth's Kevin Falconer elected as North Huron Deputy-Reeve
BY DENNY SCOTT
Clerk Carson Lamb officially swore in the new members of North Huron Township Council on Monday evening, welcoming two new and five returning members to the council table, followed by council electing Kevin Falconer as its new Deputy-Reeve.

Reeve Paul Heffer, who was a councillor in the last term, was sworn in first. Councillors Falconer and Ric McBurney of Blyth were acclaimed, while Councillors Anita van Hittersum and Chris Palmer of East Wawanosh were both re-elected. The Wingham Ward is now represented by two new councillors: Mitch Wright and Lonnie Whitfield.

After being sworn in, council elected Falconer as the municipality's new deputy-reeve. Falconer beat out Palmer for the position with Van Hittersum also running, but being eliminated by chance.

Lamb explained the vote was a ranked one, meaning that votes would be held until a single candidate had the support of a majority of council members, or four or more votes.

The first vote saw Falconer vote for himself alongside McBurney and Whitfield, while van Hittersum voted for herself alongside Wright. Heffer supported Palmer, who voted for himself.

Since there was a tie between the two runners-up, Lamb put their names in a box and drew them, giving Palmer the chance to have his name up for the next election while van Hittersum was removed from the contest. In the final vote, Falconer gained the support of van Hittersum and Wright, as well as himself and Whitfield, while Heffer continued to support Palmer, giving Falconer a 5-2 victory.

Before the vote took place, each candidate spoke to why they think they would fit well for the job.

Falconer said he felt he would be successful in the position because he realized it represented a completely different responsibility than the one he has as a council member. He said the position has two main goals: to communicate about council decisions with the public and support the reeve in his endeavours.

"That is all that role requires," he said. "I put my name forward because I… have the ability to do that."
He said he is a firm believer in the democratic process and that's why he put the name forward.

Palmer said he was asked to put his name forward (though he didn't mention who had made the request), and said it was "a tremendous ask" that he didn't want to take lightly. After talking to his wife, he said he felt he could take on the position and try to meet the "high bar" that was set by former Deputy-Reeve Trevor Seip.

He said he is "able and willing" to take on the new challenge and "work with council to better position North Huron for success in the future."

Palmer said he has no personal agenda for being on council and that every issue is equal to him. He also spoke to his decision-making process, which includes three measurements: how useful a change will be, how many ratepayers will it impact and using his "common-sense meter" which relies on making an "intellectual decision, not an emotional one". He also said that every decision needs to be reviewed through "an economic lens" and that should be the bedrock of all of council's future decisions.

Palmer said he is concerned that taxes are high, grants are rare and expenses are increasing, and said he is duty-bound to the ratepayers to look at things economically.

Van Hittersum cited her leadership experiences through local committees and boards, and said that, in asking for support to become deputy-reeve, she was actually looking for support for a number of important issues. She said she wanted to focus on protecting farmland, supporting businesses, attracting employees, expanding childcare, focusing on road safety, broadband internet expansion, the Wingham standpipe replacement and housing. She also said that Bill 23, the More Homes Built Faster Act, is a major concern for the municipality.

She said she wanted to make development happen, to make the community more affordable in the future.

Finally, she said she wanted to focus on celebrating and encouraging volunteerism throughout the community.