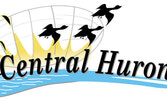 Central Huron budget deliberations continue
BY SHAWN LOUGHLIN
Central Huron Council held its second meeting to consider the 2022 budget last week, with councillors digging into several departmental budgets.

Council met to hear more about the budget on Feb. 8. This is the second special budget meeting for the consideration of the 2022 document, both of which were held virtually via Zoom.

Director of Finance Jeff Boyes, alongside several department heads, presented draft budgets to council, highlighting some major projects and purchases proposed as well.

In 2022, the Central Huron Fire Department has proposed a 0.95 per cent increase in expenses to its budget before amortization.

Central Huron Fire Chief Dave Renner said that volunteer firefighter pay will increase by 4.7 per cent and there has also been a general insurance increase for the department.

He also told council that, while the Goderich fire agreement costs are set to increase by $7,914 in 2022, North Huron agreement costs will drop by $13,553.

In addition, he told council that while call volume increased in 2021, firefighters didn't have to spend as much time at the calls.
Engineering Co-ordinator Ian Koetsier presented the water and sewer budgets for the coming year, saying he is projecting a 2.77 per cent decrease, not including amortization.

The increase in revenue for 2022, he said, is largely due to the sewer rate increase of four per cent that is scheduled to go into effect on July 1 as part of the municipality's new water and sewer financial plan, created last year.
He added that the department is facing a "significant" increase in insurance costs and that inflation continues to increase the cost of materials and supplies.

The department will also provide a 1.5 per cent increase to salaries and benefits for employees and there are also ongoing legal costs related to the sewage treatment plant filter.
Koetsier also detailed the year's water budget, which includes a projected increase of 10.6 per cent in operating expenses, not including amortization.

He said that the COVID-19 pandemic and inflation have both drastically increased material costs in this department as well, citing specifically a 60 per cent increase in the cost of pipe for water mains.

Similar to the sewer budget, Koetsier said the department faces a significant increase in insurance costs and a 1.5 per cent increase to salary and benefits. The department is also required to conduct an external Ontario Drinking Water Quality Management Standard (DWQMS) audit this year.

Koetsier also noted that the McClinchey well water main extension recovery funds will be carried over into 2022 as a result of the project being put on hold last year due to supply shortages.

Roads Manager Angie Turczyn told council that her department's budget is projected to decrease by 0.58 per cent in 2022.
"The majority of staff and equipment resources this year will be spent on Fish and Game Line, Dutch Line (Hullett-McKillop Road to Blyth Road) and Tower Line (Highway 21 to Orchard Line) for base construction," Turczyn said in her report. The estimated cost for those three capital projects is approximately $250,000, which includes the municipality's own resources, such as gravel, staff time and equipment.

She also noted that the culvert replacement for the Holmes Street structure is set to be tendered by the end of March.
In the roads shed budget, Turczyn projected an increase of 1.94 per cent in 2022 for operating expenses, though she said it's expected to be smaller than in years past because no major maintenance is necessary this year.

This year's Central Huron fleet budget is set to barely increase by just 0.088 per cent, with Boyes saying that the municipality's automotive insurance has not increased at the same rate as its liability and property coverage.
Boyes said the contribution to the equipment reserve will match the amount of revenue generated and the use of equipment is traditionally charged out to various departments based on usage.

The municipality's environmental budget is set to increase by just under 11 per cent in expenses. A portion of the costs will be covered by other municipal grants, including costs recovered from North Huron as per the landfill agreement between the two municipalities (50.48 per cent Central Huron share and 49.52 per cent covered by North Huron).

While the municipality's garbage collection system is user-pay, any surplus is transferred to the reserve at the end of the year to aid in future cost increases. The 2021 surplus came in just under $85,000.

At the next budget meeting, council will review budgets for recreation and facilities, general government, health and safety, protective inspection, cemeteries, street lights and planning, community and economic development.