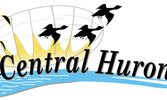 Central Huron budget moving forward, ready for approval
BY SHAWN LOUGHLIN
Central Huron Council is moving ahead with its 2023 budget with a motion coming forward at council's April 24 meeting to officially adopt the budget and set tax rates for the year.

Treasurer Jeff Boyes presented his updated draft of the budget at a special budget meeting held on Monday night in Clinton. He recommended a budget that included an 8.79 per cent tax rate impact for Central Huron purposes. This came after Boyes presented a first draft of the budget with a 9.5 per cent tax rate increase and council sent him back to the drawing board, asking for options ranging down to a six per cent increase, to keep pace with the current rate of inflation.

Council, however, opted to go with another of Boyes' scenarios that included a tax rate increase of just over 7.5 per cent.
While council didn't provide any specific direction as to which projects or aspects of the budget could be cut to achieve a lower increase after the March 13 budget meeting, Boyes offered a number of recommendations.

First, however, council had to absorb an additional $130,000 for the year's budget. The extensive Isaac Street reconstruction project tender came in $110,658.41 over budget and an additional gravel resource investigation at the municipality's Dale pit to the tune of $20,000.

In addition, a decision was required on a motion put forward by Councillor Dan Colquhoun at the last budget meeting, asking that council receive no increase to its remuneration for 2023.

This came after council voted down a proposed bylaw that would offer up an increase to remuneration for 2023. However, without that new bylaw in place, a potential council remuneration increase reverted back to the municipality's default bylaw, which tied any council remuneration increases to the current rate of inflation, meaning this year councillors would see a 6.5 per cent increase to their pay.

The motion put forward would amend the current bylaw to accommodate a zero per cent increase to the rate of remuneration for 2023.

Councillor Alison Lobb spoke against the motion, calling councillors volunteers and saying that she and her colleagues are entitled to that level of remuneration.

Councillor Michael Russo agreed, saying that the increase would equate to an increase of $1.56 per household for the year and he felt that council was worth that to the residents of Central Huron. Furthermore, citing the municipality's dismal voter turnout in October of just over 25 per cent, Russo said he wasn't concerned about having to justify the move to residents on the street, saying that there was about a 75 per cent chance that the person speaking to him didn't vote in the election.
Councillor Adam Robinson and Deputy-Mayor Marg Anderson, however, saw it differently, saying that they would not support an increase in remuneration (6.5 per cent) that exceeded pay increases given to municipal staff for the year (1.5 per cent).
Newly-elected Councillor Jennifer Cox said she felt awkward weighing in, seeing as how she had only been in the position for a few months, but relayed that she had received significant pushback from the public out on the street and in the shops of Clinton.

In the end, council voted in favour of Colquhoun's motion, opting for no remuneration increase this year.

As a matter of housekeeping, council also voted in favour of two additional motions at the meeting before getting to the business of the budget. Council voted to finance the municipality's new utilities work centre by way of a loan debenture of $1,466,740 over 10 years at an estimated rate of 3.98 per cent and approved the Isaac Street reconstruction project for the tendered amount of $2,265,916.76, excluding HST. Birnam Excavating Ltd. was the successful bidder of the five respondents. Submitted prices ranged from Birnam's price of $2,265,916.76 to the Kurtis Smith Excavating Inc. price of $3,348,400. Both tenders excluded HST.

To achieve Boyes' recommended 8.79 per cent tax rate increase, he proposed the following cuts: removing land clearing at the Bluewater Youth Centre ($50,000), costs associated with the Langlois development ($66,000), work on Community Centre Road ($30,000) and work for the Holmesville Hall parking lot ($42,833). However, to reach the 7.52 per cent tax rate increase scenario, council also implemented Boyes' next three cost-saving recommendations: removal of the tax stabilization reserve contribution ($50,000), remove Cutter top coat or reduce road reserve contribution ($13,440) and remove Whitehead top coat or reduce road reserve contribution ($41,600).

While the Bluewater Youth Centre land clearing can be scrapped from this year's budget, Boyes said in his report to council, the municipality would still have to fund a species-at-risk study for the land, resulting in just $50,000 in savings for the project, which has been budgetted at $100,000.

While some councillors had dabbled with the concept of removing or halving two economic development projects - mural updates and Destination Central Huron, budgetted for $30,000 each - those projects remained untouched in the budget.
The total levy for the year, including the 7.52 per cent increase, will equate to a total of $8,857,955.41. This tax rate increase is part of a total levy increase of 9.68 per cent, which results in an additional tax burden of $50.29 per $100,000 of residential assessment and an increase of $106.11 on an average single-family home in Central Huron.

When grouped with the Huron County increase of 6.5 per cent, which was recently approved and finalized by Huron County Council, and a zero per cent increase from local school boards, Boyes said the overall tax rate impact for Central Huron residents in 2023 will be an increase of 6.26 per cent.

This results in a total of $719.03 in taxes for Central Huron purposes per $100,000 of assessment in 2023, $500.94 for the county and $153 for the school boards.

Boyes will now prepare a tax rate bylaw including a 7.52 per cent tax rate increase for Central Huron purposes to be considered for adoption at council's April 24 meeting.