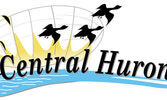 Central Huron budget process continues
BY SHAWN LOUGHLIN
Central Huron Council continued its budget deliberations last week with a special meeting on Feb. 23 to discuss several departmental budgets.

Council first heard from Travis Watson of the YMCA at the Central Huron Community Complex. He said that the centre went from 219 members to 179 over the course of 2021, but the usage scans at the centre were the same at 2020 levels, meaning the remaining members were using the centre more.

He also noted that requests for financial assistance at the local YMCA jumped over the course of 2021 from 18 per cent of the clientele to 30 per cent in 2021.

In 2021, the YMCA budgeted for $127,577 in revenue, but only brought in $76,420. This year, the organization is anticipating $111,078 in revenue.

Watson also told councillors that the YMCA will be buying three new treadmills at a total cost of just under $25,000. He said the machines will be cheaper replacements of those purchased in the past, because they won't have television screens in them. Past treadmills had television screens that resulted in higher repair costs, but now many entertain themselves with their phones at the gym and the television screens are no longer necessary, he said.

The 2022 community improvement department's expenses will decrease by nearly 14.5 per cent over 2021, according to Community Improvement Co-ordinator Angela Smith.

In her budget presentation to council, she also noted that the municipality received a $20,000 Supporting Local Economic Development (SLED) grant last year, half of which was used for the Shoppability project and the other half of which was used for the Clinton light tunnel.

She also noted that she received $6,717 for student funding in 2021 and is expecting $2,100 this year. Last year's funding, she said, was higher due to increased COVID-19 funding for student opportunities.
The municipality's building department expenses are due to increase by 4.2 per cent in 2022.

A surplus of $42,361 was transferred to the department's reserves in 2021, which added to the current departmental reserve balance of $283,795.

As for Central Huron's planning expenses, they are due to increase 98.45 per cent in 2022 as the result of the addition of a full-time planning co-ordinator.

Director of Finance Jeff Boyes also noted that planning fee adjustments are recommended by a county-wide working group every three years and the recommended fee increases came into effect on Jan. 1 of this year.

The municipality's economic development costs are set to increase 4.49 per cent this year. The budget also includes funds to host or contribute in-kind staff resources to Central Huron's Canada Day fireworks display, the Clinton Spring Fair, Pluc'KIN'Fest and the Clinton Santa Claus parade.

The department is budgeting for a "conservative" estimate of $400,000 in casino and gaming revenue given to the municipality, accounting for any further lockdowns, closures or capacity limitations as a result of the COVID-19 pandemic.

The municipality's parks and recreation programs will have an increase of just under 17 per cent in expenses for the year. Central Huron also received a pair of grants within the department to pay for the Millennium Park accessible washroom and another for $72,700 for new playground equipment in Holmesville.

Council also received a request for a $2,500 grant for the Clinton Lawn Bowling Club, in addition to $6,000 for a new lawn roller.
Cemetery costs in the municipality will be increasing by 5.35 per cent in 2022.

Municipal staff noted a recent trend towards cremation burials in Central Huron and increased interest in columbarium niches. As a result, staff recommended preparing to open a new section of plots and researching the installation of a second columbarium.

Staff is projecting expenses of $1.6 million for general government in 2022, with $1,433,021 set aside for general government, $155,736 for council, $3,450 for health and safety and $20,310 in amortization.

The municipality's next budget meeting is set for Tuesday, March 15, at which the consolidated and capital project budgets will be presented to council.