Central Huron candidates introduce themselves ahead of municipal election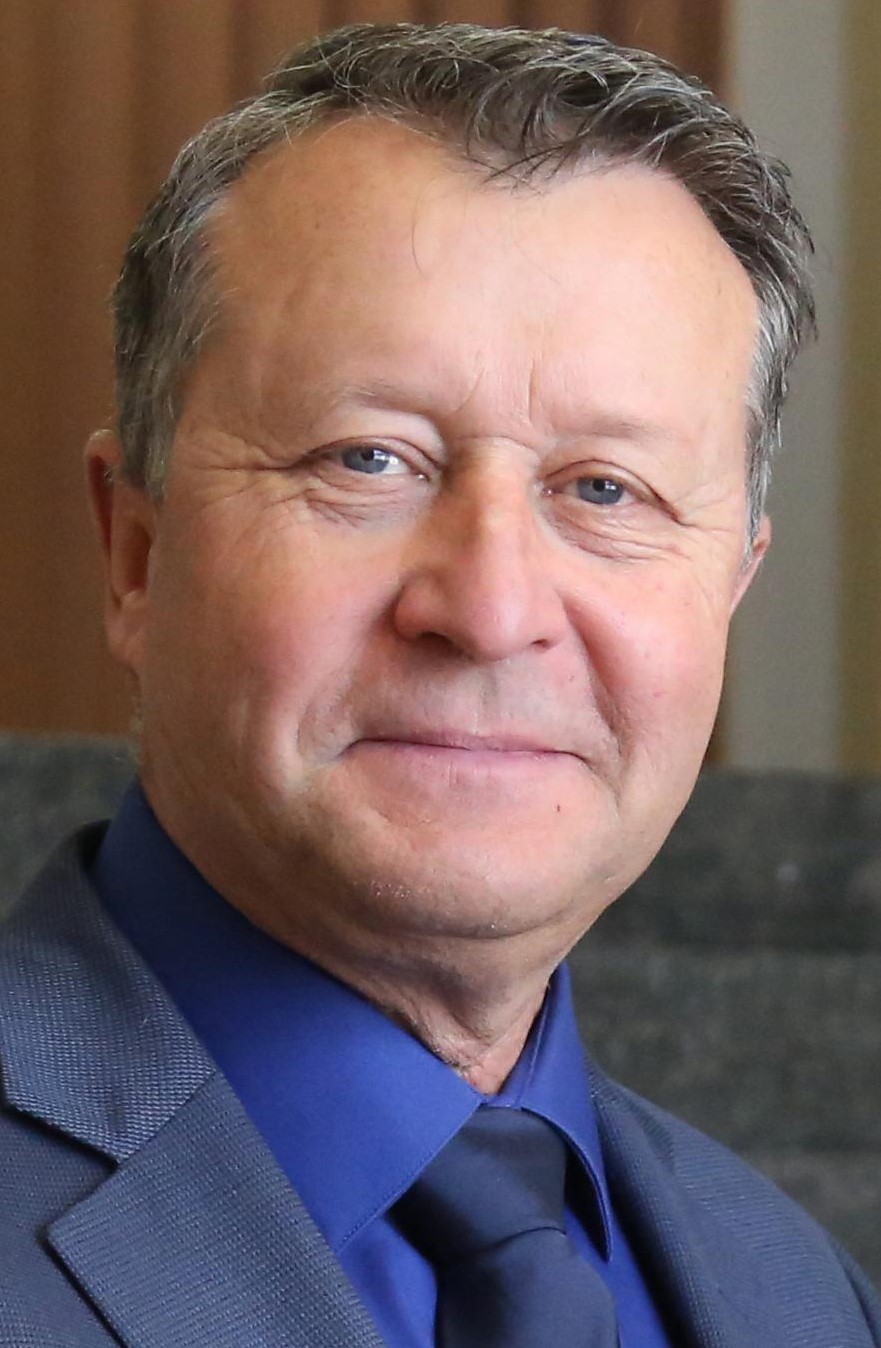 JIM GINN - MAYOR
Jim Ginn is running for the position of mayor of Central Huron.

Jim has been married to his wife Brenda for over 40 years. They have two grown children and three young grandsons.
Jim is a life-long farmer, first in the dairy industry, where he consistently had a high-production herd in Huron County, and then in the beef industry with a purebred red angus cow-calf herd when he knew his children would not take over the family farm.
He has completed numerous environmental projects on his farm, as a result of which he has won both a provincial and national award for environmental stewardship.

Over the years, Jim has sat on numerous agricultural and environmental committees and then served two terms as a municipal councillor and three terms as mayor. He has also served four years as the Huron County Warden, the longest term in Huron County Warden history.

While he was warden, he also served as the chair of the Western Ontario Wardens' Caucus, the first to do so from Huron County, representing 15 counties in southern Ontario with a total population of nearly 1.5 million people. As Huron County Warden, Jim also sat on numerous committees, as well as many committees for Central Huron as well. He is also a past-chair of the Ausable Bayfield Conservation Authority.

Jim says he feels Central Huron is doing rather well considering the impact of the COVID-19 pandemic. Central Huron Council needs to continue working on roads, bridges and agricultural drains, he said.

There are plans to host a public meeting for the swimming pool in Clinton to determine if council will repair or replace the pool.
The former Bluewater Youth Centre property has been purchased and the municipality has a letter of intent with a company for a long-term lease of the property, Jim said. This is very exciting and Jim has been responsible for bringing it all together, so he would dearly love to see it through to its completion.

As chair of the Western Ontario Wardens' Caucus, Jim made it a priority to lobby the provincial government for funding of rural high-speed internet and he says he's happy to see contracts being signed that will bring it to all of Central Huron.
DAVE JEWITT - MAYOR
Dave Jewitt is running for the position of mayor of Central Huron.

Dave has lived in both Clinton and Goderich Township and his family is originally from Hullett Township, so he feels a connection to all parts of Central Huron.

He went to school in Clinton and would go on to earn his BA from the University of Western Ontario. He has since retired from the position of general manager of Gateway Casinos in Clinton.

Dave said he believes in decision-making through consensus and working as a team. He treats others with dignity and respect and, if elected mayor, he would be committed to creating a municipality in which all residents can be proud to live, work and play.

Dave has 18 years of municipal council experience, serving on Clinton Town Council for six years as councillor and then deputy-reeve before being elected the deputy-reeve of Central Huron for the last three terms. During that time, he has also served on Huron County Council.

He also serves as a board member of the Clinton Raceway and a member of the physician recruitment committee at the Clinton hospital. Dave has also organized a number of Great Canadian Shoreline clean-up initiatives.

Dave sees the important local issues as being the community pool and the use of the former Bluewater Youth Centre. He thinks there should be a community pool and he will work to secure revenue streams from use of the Bluewater Youth Centre property.

Other issues on Dave's radar are advocating with the Huron Perth Healthcare Alliance and the provincial government to find a solution to having a fully-serviced hospital in Clinton and housing affordability and availability, which demand creativity from council to work collaboratively with developers and senior levels of government. He is also passionate about mental health and addiction issues and the need for a co-ordinated response from service providers, facilitated by local government and enhanced government funding and advocating on behalf of the agricultural community on the impacts of the federal carbon tax.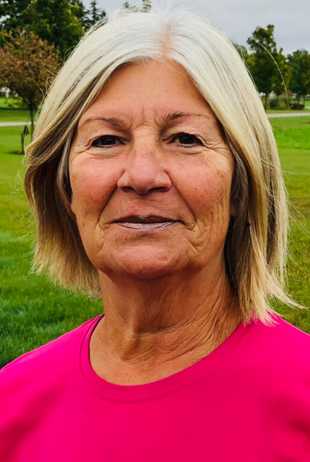 MARG ANDERSON - DEPUTY-MAYOR
Marg Anderson is running for the position of deputy-mayor in Central Huron.

Marg was born in Clinton and raised in Blyth. She has now lived in Central Huron for over 45 years with her husband Jim. On a farm just east of Londesborough, Marg and Jim have raised four children and they are now proud grandparents of 13.

Marg has served as a municipal councillor for 25 years, first with Hullett Township and then as an East Ward Councillor with Central Huron after amalgamation. Prior to committing to public service, Marg says she did her homework, completing the Municipal Clerks and Treasurers program and completing the Municipal Office Administration program as well.

As a councillor, Marg has been assigned to a number of committees and currently serves as the chair of the Central Huron Police Services Board and a member of the Community Safety and Well-Being Committee.

Marg says she wants to keep Central Huron moving forward. She says she comes to the table with a fair, open mind, honesty, integrity and a common-sense approach for the municipality as a whole. She says Central Huron needs to continue to be fiscally-responsible, while always looking for ways to entice businesses to locate in Central Huron.

Marg also says the municipality needs to improve its communication with ratepayers and promote Central Huron's many assets. If the municipality works together, Marg says it will be easier to overcome any obstacles and create a bright future for all residents.

She believes the time is right for her to take on more responsibility. Retired from her full-time job, Marg says her family is grown and she has the time to dedicate not just to represent all of Central Huron, but all of Huron County. She says she's prepared to devote the time and energy necessary and, if elected, she will listen to and work hard for all the residents of Central Huron and Huron County.

Marg has immensely enjoyed representing her community for the past 25 years and would be honoured to continue and to be one of Central Huron's voices at the Huron County Council level.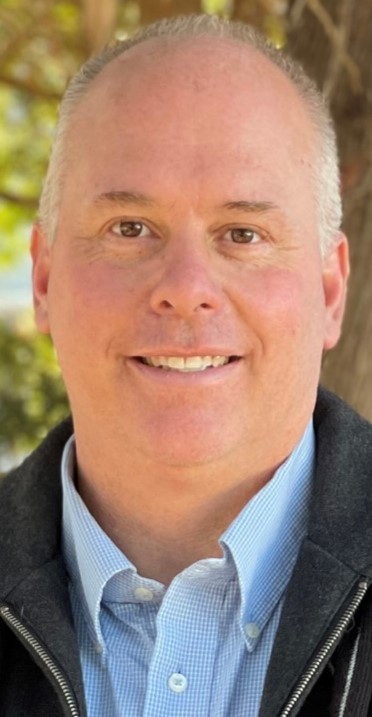 JARED PETTEPLACE - DEPUTY-MAYOR
Jared Petteplace is running for the position of deputy-mayor in Central Huron.

Jared was born and raised in Clinton and is proud to be raising two boys - four-year-old Austin and two-year-old Logan - in Clinton alongside his wife Stacey.

He was a professor at Fanshawe College for 13 years and is a licensed plumber and refrigeration technician running a successful home-based service business.

Jared served as a member of the Clinton Fire Department for seven years alongside his father and uncle. His grandfather and great-grandfather also served. He says his roots in the community run deep and the future success of Central Huron is of great importance to him.

In the last year, Jared joined the Local Advisory Committee for the Clinton Public Hospital and he has since been nominated as chair. He says it's very important to him to see the hospital fully functioning again and being part of the committee is one of the ways he could take action towards achieving this goal.

He has served as the chair of the Facilities Committee at the Presbyterian church in Clinton and on the Clinton Fire Department. For two provincial elections, Jared served as the director of communications for the Huron-Bruce Riding Association for a provincial party, on which he also sat as a member.

As the world grows more unstable, Jared said, Central Huron needs to focus more on strategic planning and the execution of short- and long-term goals that will allow the community to thrive, acting as a destination that people want to call home.

Central Huron is currently home to a closed community pool and a hospital emergency room that's not functioning at its full capacity, he says. There is also a shortage of opportunities for young people in the community. Central Huron Council needs to find a viable solution for those issues while at the same time showing respect for the taxpayers of the community.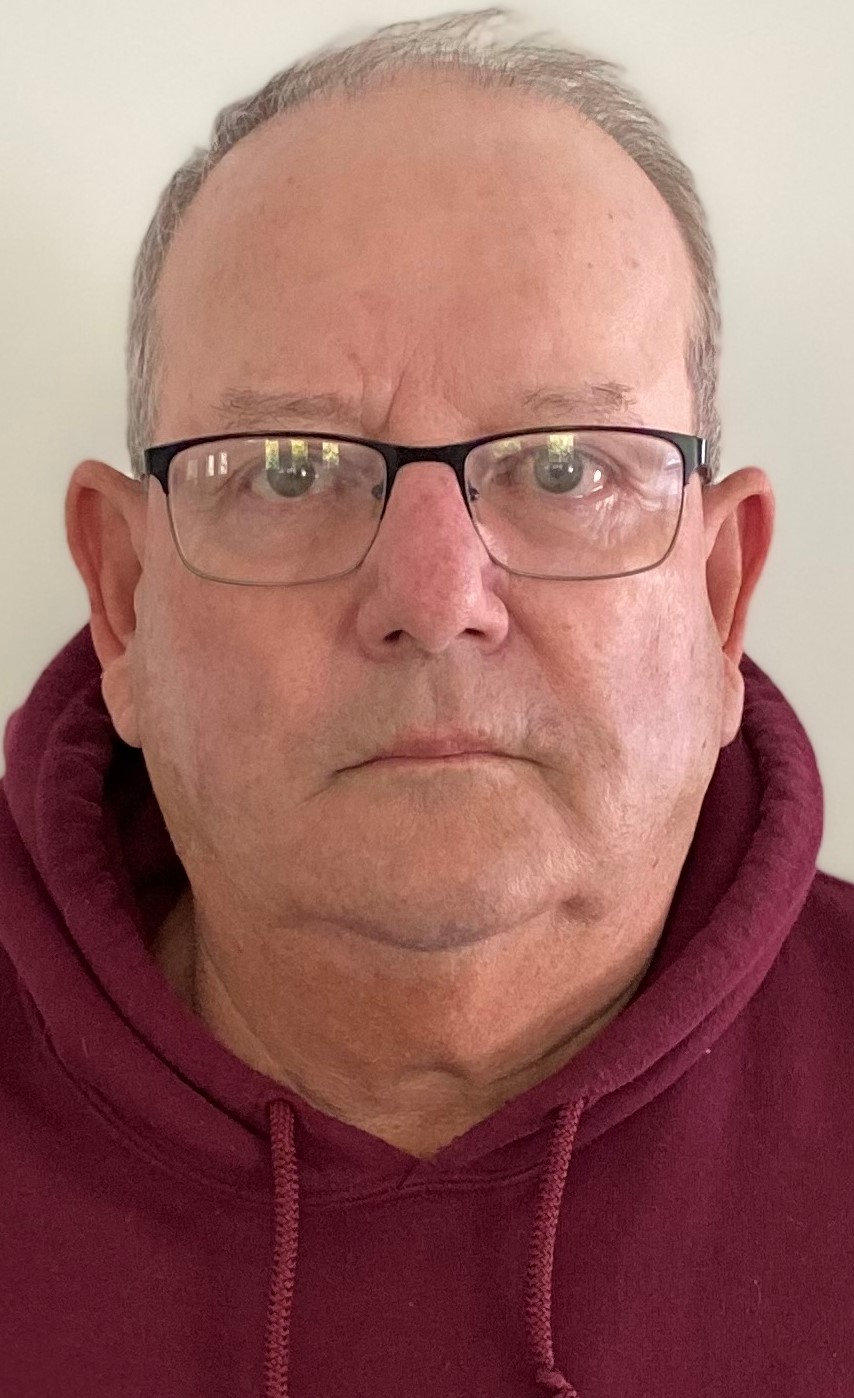 DANNY COLQUHOUN - EAST WARD COUNCILLOR
Danny Colquhoun is running for the position of East Ward Councillor in Central Huron.

Danny was born and raised in Clinton, married to Vicki Colquhoun and the father of Chastity (Art) Bos of Auburn and Ken (Jen) Colquhoun of Clinton, the grandfather of seven and the great-grandfather of four.

He is recently retired from a 39-year career with the Liquor Control Board of Ontario as the local store's manager.

Danny's political experience spans back before amalgamation, serving as a councillor for the Town of Clinton. He has since served three consecutive terms as an East Ward Councillor in Central Huron. He currently sits on a number of municipal subcommittees, including Clinton Raceway Inc., the Personnel and Negotiating Committee and the Workplace Joint Health and Safety Committee.

Over his years of service, Danny has many highlights, including helping to bring development to the municipality with projects like St. Anne's Secondary School, the new Ontario Provincial Police station and the Clinton Raceway and Casino, to name a few.
Danny has also served as a player and coach for Clinton Minor Ball, Clinton Minor Hockey and Clinton Senior Hockey. He is also involved in the fundraising for the Canada Day fireworks and he actively volunteers at many events in the community.

He says the key issue facing the community is the shortage of housing not just in Central Huron, but across the province. As a solution, he'd like to see through the development of the land at the former Bluewater Youth Centre, purchased by the municipality earlier this year. In previous terms, Central Huron Council has been successful in securing many organizations that brought jobs to the community and the municipality will need to have available housing stock for the employees of those businesses, he says.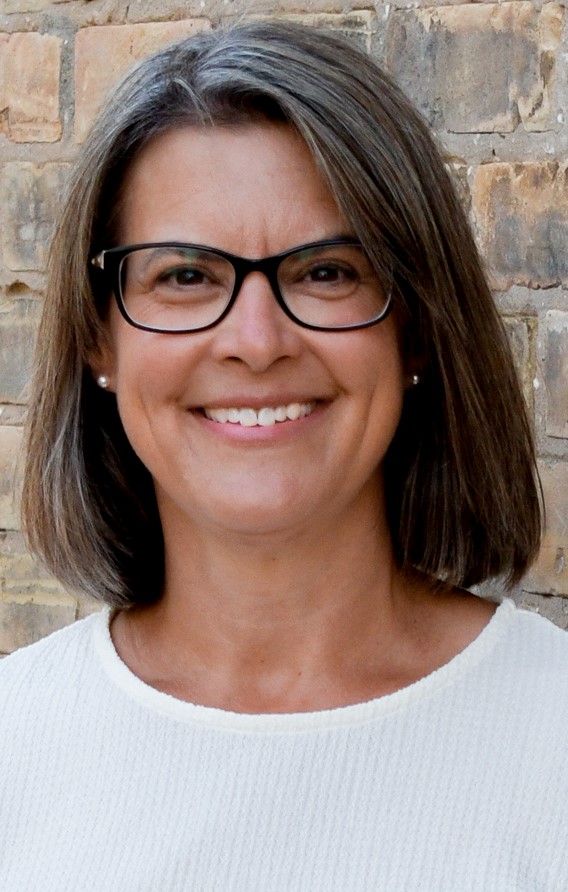 JENNIFER COX - EAST WARD COUNCILLOR
Jennifer Cox is running for the position of East Ward Councillor in Central Huron.

Jennifer was born in Clinton. She attended public school in Vanastra, then Clinton, before graduating from Central Huron Secondary School. After achieving her B.A. from the University of Windsor in Communications, Jennifer worked briefly in the equity world before working with the Avon Maitland District School Board for the last 15 years, mostly as a tech. support trainer with information technology services. She recently took on a new position as an online literacy practitioner with the Centre for Employment and Learning.

Jennifer's husband also grew up in the area and they have been married now for almost 23 years. They moved back to Clinton in 2003 and have three children, two in university and one in Grade 3.

Jennifer has been involved in parent councils, the school board's Parent Involvement Committee, the minor hockey executive, the childcare centre board and, most recently, as a board member for Rural Response for Healthy Children. She was also a member of the parks committee, which worked on fundraising and planning for the new splash pad and skate park in Clinton. This will be her first attempt to enter the world of municipal service.

She feels some of the key issues facing the community are the need for affordable housing, local business viability and costly, deteriorating community facilities, such as the Clinton pool.

In recent years, Jennifer says, Central Huron has seen an increase in the local tourism drive and, while she sees the rationale in this, as a councillor, she says she would like to focus on maintaining and enhancing existing services offered to residents and planning towards using natural areas like parks and trails and downtown areas to better serve residents.
ALLAN PEEL - EAST WARD COUNCILLOR
Allan Peel is running for the position of East Ward Councillor in Central Huron.

Allan is a full-time farmer, married with one son, who lives in the northern portion of Central Huron.
He has been involved with Scouts, 4-H, Habitat for Humanity and has worked an off-farm job over the years. He has also volunteered with the Blyth Festival and is an avid hunter and fisherman.

This would be his first time as an elected representative, but he has sat in on some council meetings when he took an interest in a municipal drain project. That process ended up being more confusing than it should have been, he said, because many records were lost after amalgamation, including maps of drains.

JEFFERY SCHOLL - EAST WARD COUNCILLOR
Jeffery Scholl is running for the position of East Ward Councillor in Central Huron.

The married father of three-year-old and six-year-old sons, Jeffery is 45 years old and has lived in Huron and Perth Counties for most of his life, moving to Clinton nine years ago.

Jeffery works for Contact North as a director of recruitment and partnerships for Southwestern Ontario, connecting individuals, not-for-profit organizations, municipalities and other local organizations with training and education. He says he loves what he does and the positive impact he can make in communities.

Jeffery is also a volunteer director on the board of directors for Technical Training Group, an organization specializing in welding and metal fabrication apprenticeships that run out of Listowel, Clinton and Stratford.

He feels that youth retention, housing and health care are all extremely important issues to him and he feels strongly that all levels of government need to be working together to take them on. As someone who works with those issues every day, Jeffery says he knows there is a lack of solutions out there and it's only going to get worse.

There is an opportunity to work with other tiers of government and Jeffery has helped other municipalities secure funding to move their own health care, youth training and housing initiatives along and he wants to do the same for Central Huron.

EVERETT SMITH - EAST WARD COUNCILLOR
Everett Smith is running for the position of East Ward Councillor in Central Huron.

Everett is happily married to his wife Charlene and the proud father of three children: Jocelyn, Ella and Herman. He's a utility service representative for Enbridge Gas, meaning he ensures the safe delivery of natural gas, mainly responding to natural gas emergencies.

He has a small family farm operation in Hullett Township, where they care for beef and chickens, as well as producing maple syrup. Everett says he loves to do anything outdoors, including fishing, cycling, skiing and other sports, to name a few.

He attended Fanshawe College, where he completed the electronics engineering technician program and he has completed the professional certificate in management at the University of Western Ontario.

Everett says he's completely new to the world of municipal politics, but very excited to get his start and learn. He's a captain in the Central Huron Fire Department and has served the department for 10 years. He has also spent many years coaching in the Huron Heat organization, with the BCH Ice Dogs and in local baseball with the Clinton Mustangs.

Everett has spent his whole life in Huron County and, if elected, he would be proud to serve the community he loves and cherishes.

Everett feels that one of the key issues is spending taxpayers' hard-earned money efficiently and effectively. He wants council to support and encourage local businesses, residential housing and overall community development to enable the community to grow and flourish.

He hopes that successful growth would encourage younger members of the community to stay in Central Huron. He hopes to impart his insight to help the municipality continue to operate smoothly and efficiently for the members of the community, while being financially responsible and respectful.

Everett says he's very excited to hopefully have the opportunity to listen, learn, add insight and represent the members of Central Huron's East Ward effectively.