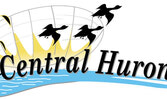 Central Huron Council continues budget deliberations
BY SHAWN LOUGHLIN
Central Huron Council is continuing on its budget deliberation journey with its second budget meeting, examining a number of departmental budgets.

Director of Finance Jeff Boyes presented to council at a special budget meeting, held on Jan. 30 in Clinton. He and several department heads went over the operating budgets for protective services (fire and emergency measures), roads (roads, sheds, environment, the Mid-Huron landfill site and Mid-Huron recycling, and the Blyth-Hullett landfill) and utilities (water, sewer and wastewater).

Central Huron Fire Chief Dave Renner presented his department's projected operating budget for the year, noting a 20.93 per cent increase, due largely to expenses related to cross-border coverage agreements.

Per bylaw, Renner told councillors, volunteer firefighter pay will increase by 6.9 per cent this year and there are new training requirements for recruits, meaning that it will cost more going forward to bring on new firefighters.

The larger expenses, however, were from the Goderich and North Huron fire agreements. Increases in wages and benefits for a new full-time chief in Goderich mean a $146,949 required payment for Central Huron this year, which is over $41,000 more than last year. In North Huron, Central Huron will have to pay $192,391, which is $101,076 more than the municipality paid last year. The increase is being attributed to a general operating increase and the capital purchase of new self-contained breathing apparatus (SCBA) equipment.

In 2023, the Central Huron roads department is projected a 4.011 per cent decrease in expenses. The municipality's Ontario Community Infrastructure Fund (OCIF) grant will be just over $1 million in 2023, which is an increase of $883,153 over 2022. The municipality's gas tax funding has also risen in 2023, increasing by just over $10,000 to a total of $250,721.

The budget for sheds within the roads budget is expected to increase by 14.68 per cent this year above 2022 due to the need for generator switches to be placed in the municipality's shops.

This year's environment budget is expected to rise by just over seven per cent, which includes a total cost for waste management of $389,235 ($300,413 for Bluewater Recycling Association collection and $88,822 for Waste Management's estimated tipping fees). Staff is anticipating a waste collection surplus in excess of $88,000 this year as well.

This year's water operating budget will increase by 1.98 per cent, while the water revenue is estimated to be about the same as it was in 2022.

Boyes noted that supplier price lists this year are higher than they were last year and that there will be no loan payment for the Utilities Work Centre debenture planned for this year, meaning that, if annual repayment is chosen by council, payments will begin in 2024.

The municipality's waste water operating budget is expected to rise by just under 22 per cent this year due to a significant increase in expected legal fees. Boyes could not update new councillors on the reason for the rise in legal costs in open session, but said that an update would be available in a closed-to-the-public session.

Legal fees for 2023 are budgeted for $175,000, when compared to $60,736 in 2022.

He also added that the sewer rates will increase by four per cent on July 1, which is part of Central Huron's new water and sewer financial plan, which was created last year.

This comes after the municipality's first budget meeting, which was held on Jan. 16. It served as an orientation session for new councillors, while also presenting some of the early aspects of the budget process, including the pre-approved items for the year.

Council pre-approved five capital projects - including the Isaac Street reconstruction, the Londesborough baseball diamond fence replacement and others - for a total of $3,219,831, as well as just under $600,000 in operating expenses.

In addition, Boyes detailed the carry-forward capital budget and the 2024-2034 capital plan.

The next budget meeting, scheduled for Monday, Feb. 13, will dive deeper into the parks, recreation and facilities; crossing guards; planning, drainage, economic development and community improvement; cemeteries; building department and other protective inspection; general government and council and street light budgets.