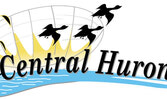 Central Huron staff proposes 9.5 per cent tax rate increase this year
BY SHAWN LOUGHLIN
After Monday night's special budget meeting, Central Huron Council has directed staff to return with budgetary options ranging from tax rate increase of 6.5 per cent to the staff-recommended 9.5 per cent.

Treasurer Jeff Boyes presented his first draft of the municipality's 2023 consolidated budget on Monday night, which included a recommendation to adopt a 9.5 per cent tax rate increase, which equates to a levy increase of 11.69 per cent. He told council that the operating budget has been held to an increase of 1.27 per cent, despite the 2022 inflation rate of over six per cent. That has been accomplished, he said in his report, in large part due to a $1,410,840 operating surplus from last year.
The proposed 9.5 per cent tax rate increase would result in a total municipal levy of $9,021,170 and would equate to an additional $63.53 in taxes being charged per $100,000 of residential assessment. As a result, for the average Central Huron home, assessed at $211,000, the proposed increase for the year would be $134.05.

By comparison, Central Huron's tax levy increases have been relatively modest in recent years, sitting at zero per cent in 2020, 4.46 per cent in 2021 and 4.38 per cent in 2022.

Boyes told council that there are a number of factors driving the sharp increase to the budget, including the current inflation rate of 6.8 per cent, a fuel cost increase in 2022 of 59.6 per cent, a $706,441 reduction in capital grants and an increase of $140,000 to the Goderich and North Huron fire levies, to name a few.

He also said that, based on his research, many tax levy increases in neighbouring communities are sitting around nine or 10 per cent, with South Huron's two per cent and the proposed 20.56 per cent in North Huron serving as outliers.

Boyes also noted a number of future budget increases on the horizon, such as annual operating costs for the pool in Clinton of between $70,000 and $90,000, pool capital options ranging from $200,000 to $5 million, loan payments of between $256,742 and $386,233 for the Bluewater Youth Centre loan, potential inflation of $245,286 and union contract negotiations and a market check at the end of the year. (This year's budget includes a 3.8 per cent increase to the municipality's wages and benefits.)

He added that, with tax increases from Huron County and the school boards factored in, Central Huron residents would see an overall tax rate increase of 7.28 per cent.

Boyes also pointed out that there is one large capital project that remains a variable in the budget: the Isaac Street reconstruction from Victoria to Dunlop Street in Clinton. Nearly $2.5 million has been pre-approved for the project, according to the budget, but the tenders have yet to close. If they come in drastically over or under budget, that would significantly affect Boyes' budget calculations, he said. The tender is scheduled to close on March 22.

Once Boyes concluded his presentation, Mayor Jim Ginn asked councillors what they felt the tax rate increase should be. Councillors Michael Russo, Dan Colquhoun, Alison Lobb and Jennifer Cox said they sided with the staff recommendation of 9.5 per cent (though Lobb would later revise that opinion), while Ginn, Deputy-Mayor Marg Anderson and Councillors Everett Smith and Adam Robinson suggested a 6.5 per cent tax rate increase in an effort to stay more in line with inflation.

After further thought, Lobb said she felt the increase should be closer to 6.5 per cent. Her reasoning was tied directly to the sizeable surplus from the previous year's budget. She felt that carrying over nearly $1.5 million from 2022 and then raising taxes at the highest rate in years would not be accepted by the public.

Other councillors, however, pushed back, saying that this was the year, if any, to catch up with a higher tax rate increase, as the following year or two are expected to also be lean while the Municipal Property Assessment Corporation (MPAC) catches up on assessment updates.

Boyes then told councillors that the difference between a 9.5 per cent and a 6.5 per cent increase is approximately $247,000. He said there could be some projects that could realistically be paid for in 2024 due to scheduling, so that could be a way to trim some dollars from this year's budget, while he could also ask department heads to look for minor efficiencies to help cut the budget further.

Anderson then singled out two projects in Community Improvement Co-ordinator Angela Smith's budget, thinking the two, $30,000 items - a mural project and further work on "Destination Central Huron" - could both be halved for savings of $30,000.

Lobb and Ginn, however, felt that, in a tough budget year, council could consider reducing its contributions to reserves in an effort to bring the tax rate increase down. They stated that, this year, the municipality is due to contribute about $750,000 to reserves. Cutting that down to $500,000, Ginn said, would bring the tax rate increase down, while still contributing half-a-million dollars to reserves in a lean budget year. With inflation at 6.8 per cent this year and many residents feeling the pinch, Ginn said, he couldn't support a tax rate increase any higher than the rate of inflation.

Anderson agreed, though Colquhoun proposed that council "meet in the middle" of the two proposed tax rate increases on the table.

Ginn then asked that Boyes return with a range of scenarios between a 6.5 per cent and 9.5 per cent tax rate increase, while also suggesting that council refrain from making a decision on the tax rate until the Isaac Street project tender closes next week.

Boyes said the next budget meeting is scheduled for Monday, March 27, so that information would be available that night and he could provide council a clearer picture of the year's budget then.

Colquhoun also asked about removing a provision from that budget that would result in a six per cent raise to councillor pay in 2023, saying that, in a tight budget year, that would be hard to defend to a senior resident on a fixed income, for example, during a chat out on the street.

Several councillors supported Colquhoun's view on the matter. However, the increase is dictated by way of a bylaw that ties councillor pay increases to inflation. Staff has been directed to prepare a one-year change to the bylaw that would eliminate the increase to be presented to council for consideration at a future meeting.