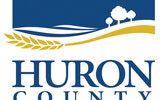 County plans to fund Gibbons St. project with reserves, debt
BY SHAWN LOUGHLIN
Huron County Council has opted to fund its Gibbons Street housing initiative in Goderich from a combination of a $5 million debenture and $13.5 million from county reserves, complete with a 2.03 per cent impact on next year's tax levy.

This was one of three funding scenarios presented to council by Treasurer Michael Blumhagen at council's Aug. 18 meeting. It represents a balance of the two approaches, whereas the other two scenarios were to fund the project completely through a debenture and completely through reserves. The debenture option would have had a 3.51 per cent impact on the levy in 2024, while the reserve option would have impacted the tax levy next year by 1.48 per cent.

Blumhagen spoke to council extensively about the project, saying that the county will have to take on debt in order to fund the project. However, he assured councillors that the debt load will be within the limits set out by the provincial government and by the county's own debt policy.

He told councillors that the county is limited to annual debt payments of about $14 million, meaning that the county, at five per cent interest, could support about $175 million in total debt. However, the county's debt policy states that the county should stay below half of that limit, which shouldn't be a problem under his proposal, leaving room for other projects and unanticipated expenses.

He did note, however, some of the county's additional budgetary pressures, saying that much of the county's bridge infrastructure and the like will need to be repaired over the course of the next 10 years, meaning additional taxes will have to be collected.

He has projected that the county will have to raise just under $71 million for its annual levy by 2041 to support the project and the rest of the county's infrastructure needs. The county's levy was just over $50 million this year. Blumhagen is then projecting the need for a levy increase of 6.89 per cent next year, followed by annual increases of between 1.16 and 2.26 per cent between 2025 and 2041 in order to reach nearly $71 million by 2041.

While those projections stand on their own merit, Central Huron Mayor Jim Ginn noted that Blumhagen's estimations do not take into account potential growth in the tax base, which could safely be assumed, given the growth happening right now in the Huron County housing market.

Blumhagen's proposal would harvest money from the Highways, General Capital, Facilities Capital and Social Housing Capital Reserve Funds. He did note, however, that further complicating matters are two $5 million GICs that are locked in until January of 2027 and March of 2028, respectively. He told council that overall cash balances would have to be managed if council opted to draw a significant amount of money from reserves.

Councillor Paul Klopp spoke against the project at length, telling his fellow councillors that he could not support it as he watches his friends, neighbours and constituents struggle to maintain their current quality of life, having to make difficult choices in regards to their money. That went not just for now, but for the years to come, if, by Blumhagen's calculations, the county would need to be nearly doubling its levy to meet infrastructure cost requirements.

He also felt that, despite the hefty price tag for the project, it wasn't solving enough of the problem for him to get behind it. He said that housing just a fraction of those experiencing homelessness wasn't accomplishing enough and he felt he couldn't support moving forward.

Ginn then called for a point of order, stating that council had already made the decision to move ahead with the project - complete with a legal opinion advising against pulling the plug after issuing a call for tenders - and all that was up for debate was how to fund it, not whether to go ahead with it or not.

Klopp pushed back, saying that his points were still valid, but Warden Glen McNeil asked Klopp to hustle along and arrive at his point. Klopp simply stated that he couldn't support the project for the reasons stated above and for the financial pressures the project will put on the county for the years to come.

Huron East Mayor Bernie MacLellan said he was supportive of the project and in moving ahead with the option presented by Blumhagen of a balanced approach, but said it underscored the need for a conversation he's been wanting to have for a long time regarding the county's reserve levels. He said council needed to discuss how much money the county should have in reserves and stick to those goals in the years to come at budget time.

Ashfield-Colborne-Wawanosh Deputy-Mayor Bill Vanstone asked where the county would stand if the project, like so many others in recent years, happened to come in drastically overbudget. Blumhagen said the county was under no obligation to accept a tender if it came in wildly higher than expectations.

At this point, Director of Social and Property Services Barbara Hall chimed in, saying that she had spoken with Allan Avis Architects just a few days earlier and the project appeared to still be tracking in accordance to earlier estimates, so hopefully Vanstone's concern wouldn't come to fruition.

Council approved Blumhagen's recommended funding model, moving ahead with a mixture of debenture and reserve funding for the project.