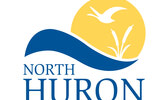 Gender-neutral language proposal by Blyth BIA "great concern" for Palmer
BY SCOTT STEPHENSON
The Township of North Huron Council approved a request from the Blyth Business Improvement Area (BBIA) to remove gendered language from the BBIA's constitution, despite receiving pushback from both councillors representing the ward of East Wawanosh.

On March 6, North Huron Council received a joint report from the BBIA and the Wingham Business Improvement Area (WBIA) in order to provide information on proposed updates to their respective constitutions. The report author, North Huron Economic Development Officer Demetri Makrakos, was made available to field any questions or concerns.

It seemed both constitutions were on track to be ratified when Councillor Chris Palmer made a motion to accept the updated documents as presented. But then Palmer continued, asking that council specifically vote down an additional request from the BBIA to remove gendered language from its constitution. The request to remove the language was made by the Blyth Festival General Manager Rachael King at the BBIA's Annual General Meeting on Mar. 2, and was met with widespread support.

Palmer's motion was seconded by Councillor Anita van Hittersum, but before the vote could be called, Deputy-Reeve Kevin Falconer voiced support for the request, saying, "I'm just curious as to what problem with the changing of the wording would have to do with council. Replacing him or her with person, I don't understand what the problem is."

Councillor Mitch Wright agreed with Falconer, adding, "Those kinds of decisions are personal decisions. If the BBIA feels that's what they're most comfortable with, I don't see the role of council in overruling that."

Palmer countered with, "if you watch the news, especially in the states, it's a movement, and it started down there, at least in our part of the world, and it's slowly migrating here, and I see it's just changing, basically, humanity."

Palmer went on to warn council further about the slippery slope of linguistic neutrality. "If you start changing that in this little corner in Blyth, it's going to migrate, and that's something that is a great concern of mine."

The elected official then offered up an acceptance of an individual's right to call themselves whatever they like, but balked at the idea of that right extending into the public sphere. "It basically enters our corporation, that's what it does… do you want it to change what we have, what we value?"

The motion was brought to a vote by Reeve Paul Heffer to approve the constitutions as presented while denying the request by the BBIA to remove the gendered language. Only Palmer and van Hittersum voted in favour of the motion. Councillor Wright then motioned for the constitutions to be approved as presented while also approving the request by the BBIA to remove the gendered language. The motion was seconded by Falconer and brought to a vote, which passed with only two holdouts.