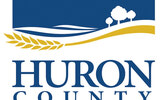 HC Council reaffirms support for Goderich supportive housing project
BY SHAWN LOUGHLIN
Huron County Council has reaffirmed its backing of the Gibbons Street supportive housing project by way of a recorded vote at council's May 3 meeting.

The issue was up for discussion again after Councillors Bernie MacLellan and Marg Anderson, by way of a motion passed by council, asked for a legal opinion as to whether the county had entered into any legally-binding agreements in relation to the project, which is estimated to cost taxpayers over $20 million in the coming years.

In her report to council, Clerk and Director of Legislative Services Susan Cronin provided a legal opinion from municipal solicitor Greg Stewart saying that, in his opinion, the county did not yet have any legally-binding agreements in place on the Gibbons Street project.

"With respect to your inquiry a couple of days ago concerning the legal commitment at this time, although the county and the Town of Goderich have indicated their wish to engage in the sale of the Gibbons Street property by Goderich to the county, there is, at this time, no legally-binding agreement," he said.

Cronin then noted that staff was in search of "clear" direction on the project and that further information would be provided to council in a closed-to-the-public session later in the meeting.

After that meeting, Warden Glen McNeil reported back into open session and asked for direction from council, suggesting a motion for discussion purposes that council reaffirm its commitment to and support of the Gibbons Street project to its completion. Councillors Jim Ginn and Jim Dietrich made the motion.

MacLellan continued to speak against the project. While he said he is in favour of the project and would be surprised if anyone around the council table wasn't, what he objected to was completely funding the project, which is currently estimated to cost $20.5 million with the potential for hefty administration costs on an annual basis, funded by property tax dollars. He said other options, including grants from upper tiers of government and potential public-private partnerships needed to be considered.

McNeil reminded councillors that Chief Administrative Officer Meighan Wark and county staff routinely work to obtain any government funding they can and to suggest otherwise would be wrong. MacLellan didn't disagree, but said that the federal and provincial governments needed to come to the aid of communities like Huron County in regards to homelessness and that funding these kinds of projects on a long-term basis is unsustainable.

Anderson agreed, saying other options needed to be considered and that it was far too much money to spend.

Morris-Turnberry Mayor Jamie Heffer, on the other hand, said he supported the project moving forward, while Ginn also spoke in favour of the project. Ginn said he had yet to hear of a better alternative. The county brought in a diverse group of experts and this was the solution they proposed. To not follow the recommendation, without a better plan to consider, would leave the issue unresolved, he said.

He added that the issue goes beyond the dollars and cents and that the county has a responsibility to keep residents from "freezing to death".

Councillors Paul Klopp and George Finch both felt other options needed to be exhausted before moving ahead with the project and indicated that they would be voting against it.

Goderich Deputy-Mayor Trevor Bazinet and Mayor Myles Murdock were the last to speak, both in favour of the project, which they said was a Huron County issue, rather than a Goderich one.

Bazinet said people need resources and the county needs a solution, not a Band-Aid.

Council then passed the vote with nine in favour and six against. Councillors Jim Dietrich, Jamie Heffer, Myles Murdock, John Becker, Trevor Bazinet, Doug Harding, Jim Ginn and Paul Heffer, as well as Warden Glen McNeil voted in favour of the motion, while Councillors Marg Anderson, George Finch, Bill Vanstone, Paul Klopp, Alvin McLellan and Bernie MacLellan voted against it.