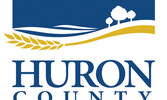 Huron County budget process moving forward
BY SHAWN LOUGHLIN
Huron County Council is moving forward with its 2022 budget, giving staff direction to proceed with a budget that includes a 3.06 per cent tax levy increase.

Treasurer Michael Blumhagen presented the most current draft of the budget to council at its Feb. 16 meeting, which was held virtually via Zoom. This came after council held an all-day special budget deliberation session on Feb. 9, also via Zoom.
After the Feb. 9 meeting, council directed staff to return with further information on the 23.75 new full-time equivalent positions being proposed in the 2022 budget, in addition to proposed cuts that would bring the tax levy increase closer to three per cent, rather than the 4.4 per cent proposed on Feb. 9.

However, while some councillors were comfortable with the proposed tax levy increase of 3.06 per cent, others wanted to see a lower increase. Some councillors proposed retaining the 3.06 per cent increase, but drawing enough from reserves to cover 1.06 per cent of that increase (approximately $473,000), effectively passing on just a two per cent tax levy increase to Huron County ratepayers.

Ashfield-Colborne-Wawanosh Deputy-Mayor Roger Watt was the first to propose a tax rate increase that is closer to two per cent, utilizing money from reserves to close the gap. Howick Reeve Doug Harding agreed and the pair put the motion forward.
With the motion on the floor, however, several councillors spoke out against utilizing reserves to bring the tax levy increase down.

Morris-Turnberry Mayor Jamie Heffer cautioned against the move, saying that no one knows what the future holds. He referenced North Huron Reeve Bernie Bailey's comment from the Feb. 9 meeting about reserves being for a "rainy day", but Heffer posited that perhaps the rainy day has yet to arrive, though he hoped he was wrong in saying that.

That motion was defeated, however, as council opted to move forward with the budget with a 3.06 per cent tax levy increase, without using reserves to further decrease the burden on the ratepayer. The budget will be officially considered for adoption at a future public meeting.

Blumhagen said that the projected budget, with a 3.06 per cent increase to the tax levy, will result in an annual increase of $9.82 on the county portion of taxes per $100,000 of residential assessment and $2.46 per $100,000 of farmland assessment. That means the 2022 increase on the median residential property in Huron County, valued at $209,000, will see an increase of $20.53, while the average farm property, valued at just under $1 million, will see an increase of $24.20.

NEW POSITIONS
At the Feb. 9 budget meeting for Huron County Council, much was made about the inclusion of 23.75 new full-time equivalent positions in the budget. They were up for debate again at the Feb. 16 meeting, with councillors eventually moving ahead with the full complement of new employees as recommended by staff.

The new communications co-ordinator position was of particular interest to councillors. It is currently being filled by the deputy-clerk, meaning that the deputy-clerk position is sitting vacant, so the hiring of a new communications co-ordinator would free up the deputy-clerk to return to the duties of that position. Chief Administrative Officer Meighan Wark said that shift was part of the county's redeployment strategy during the COVID-19 pandemic, reassigning employees to more necessary posts while others were shut down or temporarily eliminated due to the pandemic.

Huron East Mayor Bernie MacLellan said he agreed with the need for a communications co-ordinator, but that he understood it to be a position created in the wake of the pandemic, suggesting perhaps that in future years the position may no longer be necessary.

He said he was in favour of adding the position temporarily, adding that it should be reviewed in a year or two.
Huron East Deputy-Mayor Bob Fisher still didn't feel comfortable with the climate change co-ordinator and equality, diversity and inclusion (EDI) officer positions. He said he didn't see them as full-time positions and felt that costs could be offset by making them short contract positions or potentially sharing them with other municipalities or counties.

Goderich Mayor John Grace disagreed, saying that in 2022, having a full-time EDI position is essential. He said the position will lead directly to attracting, hiring and retaining more people in the area, which is in dire need of new residents to fill jobs and grow the tax base.

Wark also spoke in favour of the position, citing a report presented to Huron County in November that stated some "hard truths" about the state of discrimination in Huron and Perth Counties. She added that "we know we can do better" in Huron County and the new position was a big piece of the puzzle, tackling the issue "head on".

Harding said he was more concerned with the proposed fees for service structure proposed for lower-tier municipalities to access county employees. He said he wouldn't want one of his employees in Howick being afraid to call the county for help for fear of how much it might cost the municipality.

He added that, in Huron County, they "are all in it together" and that he was "totally against" any fees for service between the county and its lower-tier municipalities.

Central Huron Mayor Jim Ginn agreed with Harding, saying it is a "slippery slope" when considering fees for service between the tiers.

Council then voted to move ahead with the 3.06 per cent proposed tax rate increase, with the final draft of the budget to be presented to council at a future public meeting.