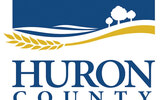 Huron County looking for agency to manage homeless shelter
BY SHAWN LOUGHLIN
Huron County is on the hunt for a third-party agency to operate its emergency homeless shelter this winter for a season that will begin on Nov. 15 and end on April 15, 2023.

The third-party agency would also operate the county's housing stability and outreach services from Nov. 1 to Oct. 31, 2023. Huron County Council discussed the issue at its April 20 meeting, which was held virtually via Zoom. Council's discussion on the issue took place in a closed-to-the-public session.

However, when council rose from the in-camera session, it approved a motion to search for the aforementioned agency to carry out the region's homelessness services. There was no further discussion on the matter in open session.

The motion passed by council states that the county will utilize funding from both provincial and federal housing and homelessness programs towards the emergency shelter and housing stability and outreach services.

Council also, as part of the motion, provided authorization to commit levy funding for cost overages not covered by provincial and federal homelessness programs.
The process will be carried out by way of a request-for-proposals (RFP) process.

In speaking with CKNX News, Huron County Warden Glen McNeil expressed the importance of homelessness support in Huron County through its Out of the Cold initiative.

"The purpose of this RFP is that an independent third party will look after not only the Out of the Cold emergency shelter, but also the housing stability and the outreach program that is so very important," he told the radio station. "We are looking at more permanent housing... supportive housing, however, we will not have that in place for the upcoming winter, so we would like a third party to make sure that we have the Out of the Cold shelter operating again."