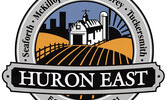 Huron East Council asks for third draft of 2022 budget
BY SHAWN LOUGHLIN
After some additions with which some Huron East councillors weren't exactly comfortable, the 2022 budget will come back for a third time at council's Dec. 21 meeting.

Treasurer Paula Michiels and Chief Administrative Officer Brad McRoberts presented the second draft of the budget to council at its Dec. 7 meeting, which was held virtually via Zoom. It included a path forward to pay down carry-forward deficits for the municipality's community centres next year, which concerned some councillors, as well as capital funds to begin the process of building a new fire hall in Seaforth, which some councillors felt came out of the blue.

The second draft of the budget included:
• An adjustment to wages and benefits from an estimated cost of living increase of 4.4 per cent to 4.9 per cent
• Removal of half of the Hensall Road paving project and completion of the section of the road from Staffa Road to Chiselhurst Road - a savings of $360,563
• Utilization of $450,000 from the aggregate resources reserve to purchase public works equipment proposed in the first draft of the budget - a savings of $450,000
• Removal of a new trackless vehicle for the public works department - a savings of $100,000
• Adding the municipal assessment of capital drains - a cost of $388,608
• Adding the municipal contribution of $20,000 for two dual electric vehicle charging stations
• Increasing the Brussels, Morris and Grey Community Centre and Seaforth and District Community Centre levies by $77,474 and $228,015 respectively to reduce their carry forward deficits to $62,206 in Brussels and $62,899 in Seaforth with the intention of working towards eliminating them completely, per McRoberts' recommendation
• Add $100,000 for monitors and a sound system in council chambers, which could be offset by wind turbine vibrancy fund money
• Utilization of vibrancy fund money for the replacement of the Brussels Cemetery lawn mower and the painting of council chambers - a savings of $27,600.

With all of those changes, the budget still includes a general municipal levy increase of 10.5 per cent and a 2.1 per cent capital levy increase. However, the second draft of the budget included an unfunded balance of $563,534 if all of the proposed changes were made. The proposed levy would range in ward impact from a decrease of 0.01 per cent in Seaforth to an increase of 10.6 per cent in McKillop, with the other wards somewhere in between.

While several councillors appreciated the direct nature of the budget, others felt it is trying to do too much, too soon.
Mayor Bernie MacLellan said that, while he had advocated for balancing the community centres' budgets in most years, 2022 would be the one year in which he would push back. With the proposed renovation and expansion of the Brussels, Morris and Grey Community Centre already stretching the finances of both Huron East and its partner municipalities, asking Morris-Turnberry, for example, for even more money to pay down the deficits this year, he felt, might be too much.

McRoberts acknowledged that it might seem like a lot, but he also said that the deficits aren't going anywhere and they're not going to magically shrink. They need to be paid down, he said, and the sooner, the better.

Councillor Ray Chartrand said that, for the seven years he has been a councillor, Huron East Council has done its best to do the most work with the least amount of money, so he felt this budget was trying to accomplish too much in a short period of time. He also said he didn't have any advanced knowledge of funds for a new fire hall in Seaforth.

McRoberts, however, said that shouldn't have come as a surprise to councillors, as the building is quite old and needs to be replaced sooner, rather than later. In another report that night, he suggested potentially housing the Seaforth division of the Huron East Fire Department and the municipality's southern public works department under the same roof to improve efficiency.

He also suggested removing the improvements to technical equipment for council chambers, which would save $100,000.
Councillor Alvin McLellan felt the community centres deficit strategy was too heavy-handed, suggesting a plan to eliminate them over the next three or four years, rather than taking such a large bite out of them next year, putting pressure on both Huron East and its partner municipalities.

Both McLellan and Councillor Gloria Wilbee agreed with Chartrand that the $100,000 for improvements to the council chambers should be clawed back. Wilbee made the point that, with council meeting virtually for half of its meetings anyway, it wasn't worth spending the money in the chambers, at least at this time.

Councillor Larry McGrath said he felt he needed to point out that Huron East has added significantly to its payroll in the last year, which is certainly impacting the 2022 budget. He said adding two new positions and large cost of living increases for existing staff have impacted the budget to the tune of well over $300,000.

Councillor John Lowe, however, said he was inclined to listen to the experts and those hired to prepare the budget, and felt the suggestions made by Michiels and McRoberts should be followed by council.

Council directed Michiels to prepare a third draft of the budget to be presented to council at its Dec. 21 meeting, the last of the year, with the hopes that it would be adopted early in the new year.