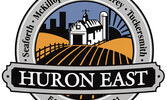 Huron East Council is conducting further research into potentially merging its Brussels and Grey fire departments
BY SHAWN LOUGHLIN

Huron East Council is moving forward with a process that could see the Grey and Brussels Fire Departments merge into one department under one roof in Brussels.

Chief Administrative Officer Brad McRoberts presented a report on the issue at council's April 5 meeting, which was held virtually via Zoom. This came after McRoberts floated the idea of consolidating the two departments in a report he presented to council at its Dec. 7, 2021 meeting. In that report, council directed McRoberts to undertake 10 reviews or reports, one of which was a feasibility study to consolidate the Grey and Brussels Fire Departments and the northern public works operations in one facility.

In speaking with council, McRoberts added that a fourth element would also be added to the mix, if approved, which is the Huron County Emergency Medical Services (EMS) station in Brussels, which he suggested would be at home in the same proposed building, thanks to funding from the county.

McRoberts estimated that the cost of a new facility would be approximately $5 million, in addition to any land purchase costs. At the same time, he projected that the municipality would make just over $1 million by selling the former Grey and Brussels fire halls and the public works shop buildings in the northern half of the municipality. And while he estimated some energy savings as a result of the consolidation, he didn't feel it was feasible for the municipality to undertake such a large project unless a large grant was available.

"Energy savings from disposing of the three separate buildings and consolidating operations into one more energy-efficient building would save $10,600 per year and there would be an increase in municipal taxation of approximately $6,300 per year from the sale of the three properties," McRoberts said in his April 5 report. "These annual savings were not sufficient to accommodate an annual debenture for the $3,350,000 capital new building net cost (i.e. $5 million minus $750,000 from Huron County, $1,050,000 from sale of three current buildings, plus $150,000 for new building lot)."

He said that a provincial or federal grant could make the project possible, but that the county has an immediate need for EMS bays in Brussels, so the municipality couldn't wait and hope for a grant.

McRoberts' second, more cost-effective proposal would merge the two fire departments into one, which would be housed at the Brussels fire hall after its planned renovation and expansion.

"To further explore this concept, a second version of this analysis was undertaken to consider the consolidation of the fire department operations only. The existing lot where the Brussels Fire Department is located is large enough to accommodate: the existing Brussels Fire Department operations, the Brussels Fire Department's proposed one-and-a-half bay expansion, consolidation of the Grey Fire Department and the Brussels Fire Department and the Huron County EMS."

He estimated the building addition costs to be $2 million, saying that the net proceeds from the sale of the Grey Fire Department property and building would earn the municipality an anticipated $350,000, in addition to the county's EMS contribution of $750,000, leaving the municipality to cover a remaining $900,000.

Furthermore, McRoberts estimated annual energy savings of $1,100, new annual taxation revenue from the Grey Fire Department property and building at $1,500 and annualized savings from reduced fire equipment costs of $1 million over 20 years ($83,000 per year) for an annual savings of $85,600.

"Based upon the above, the consolidation of [the Brussels and Grey Fire Departments] would provide a return on investment within approximately 10 years with the remaining 10 years providing a net annual savings of approximately $85,600," McRoberts said in his report.

If the move were to go ahead, however, McRoberts noted that the areas currently covered by the Grey Fire Department would see a reduced level of service as a result.

"Considering the project and its impact to fire service, it must be noted that the areas currently serviced by the Grey Fire Department have a higher level of service (9.8 to 14.3 kilometres) than those areas serviced by the Seaforth Fire Department (8.7 to 18.8 kilometres). Brussels Fire Department also has a very high level of service (10 to 10.2 kilometres), but also has a much smaller service area. By centralizing fire services in Brussels, we would change service levels at a consolidated Brussels Fire Department to an equivalent to Seaforth at 9.8 to 17.3 kilometres," McRoberts said in his report.

"Areas serviced by the Brussels and Seaforth Fire Departments would see no change in the level of service. The areas currently serviced by Grey would see a reduced level of service, but still within the limits of service levels in other parts of Huron East. Staff would recommend an automatic aid agreement be established with the Municipality of North Perth's Listowel Fire Department to support fire services in the area of Molesworth. This would be a relatively low cost service agreement. Huron East's Fire Chief has been in consultation with the North Perth Fire Chief to assess their willingness to provide this service and there is a willingness by the North Perth Fire Department to consider an agreement. An automatic aid agreement would permit both fire halls to be called to the same event and, upon Huron East's fire service arriving, the North Perth fire services would be relieved, unless they were required to remain based upon the complexity of the event."

McRoberts said his current analysis ended there because he wanted to gauge council's interest in potential consolidation before he went any further.

Councillor Alvin McLellan was the first to react, saying it was a "tough one" for him to consider. He said that reducing the level of service for something so essential for a savings of just over $85,000 per year was "not selling" him on the idea. He added that he would want extensive consultation with both the firefighters involved and members of the public before any decision was made.
Mayor Bernie MacLellan echoed McLellan's concerns, saying even the suggestion of merging the two departments was sure to be a political "hot potato" and "not popular" with some residents.

However, he said, with continued budget pressures, at some point, smaller councils like Huron East are going to have to ask themselves harder and harder questions.

McRoberts acknowledged that this will be a difficult conversation to have with some, but said that his job is to find potential savings for the municipality.

McLellan asked if either the Brussels or Grey firefighters had been consulted on the issue and Fire Chief Marty Bedard said that he hadn't addressed the departments directly on the issue. However, he did note that McRoberts' December report had been included in local media coverage at the time, including this possibility, so it wasn't necessarily a surprise either. McLellan said he would certainly want to hear from the firefighters as to whether there was a way to make it work and that he wouldn't be comfortable moving ahead before those discussions had taken place.

Councillor Justin Morrison said he didn't see the harm in moving ahead with the process, knowing that council was not committing to making any changes, but just investigating the idea further.

McRoberts said Morrison was right and that by moving ahead with the project, no commitment either way was being made. All he said was that to commission concept drawings for the building would cost the municipality between $1,000 and $5,000, just off the top of his head.

MacLellan agreed, saying that moving forward was not a "done deal" and that further consultation with the firefighters, staff and the public would be essential before any changes could be formally considered.

Council approved a motion to move forward with the concept, pending more detailed cost analysis, conceptual drawings and departmental and public consultation.