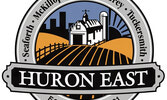 Huron East fire calls down in 2020 says Bedard
BY SHAWN LOUGHLIN
Huron East Fire Chief Marty Bedard presented his annual report to Huron East Council late last month, detailing the work of the department over the course of 2020.

Bedard said the Huron East Fire Department responded to 125 emergency calls in 2020, which was lower than both the 140 calls in 2019 and the department's five-year average of 133.

The Seaforth division attended nearly half of the calls, responding to 61 calls. The Brussels department was called to 41 incidents, while the Grey department responded to 23 calls.

Nearly half of the Brussels calls (19), were medical incidents, followed by public hazard (five), four motor vehicle collisions, three mutual aid calls, two vehicle fires, two structure fires, two automatic alarms, two outdoor fires and two calls classified as "other".
The Seaforth department responded to 12 motor vehicle collisions, 11 automatic alarms, 10 medicals, eight mutual aid calls, six structure fires, six outdoor fires, two vehicle fires and two public hazard calls. The department also attended four "other" calls.
In Grey, the department responded to nine motor vehicle collision calls, four structure fires, three outdoor fires, three public hazard calls, three medical calls and one automatic alarm call.

The Brussels division of the department responded to 10 calls in Morris-Turnberry, while the Seaforth station attended six calls in West Perth and 10 calls in Central Huron.

In his report, Bedard also discussed his work as a fire prevention officer shared by North Huron and Huron East. Fire prevention work, he said, was significantly impacted by the COVID-19 pandemic.

"Routine inspections and fire drills of vulnerable occupancies, such as long-term care facilities were modified to minimize exposure to occupants and staff," Bedard said in his report. "Fire prevention had to perform virtual inspections or rely on annual service records of the fire protection systems to ensure compliance with the Ontario Fire Code. Fire drills were performed in-house by the staff and management at each facility in conformance with the Ontario Fire Code fire drill requirements."

Bedard also said that firefighter training schedules were drastically altered as a result of the pandemic.

"As with all other municipal departments, the fire department has had a challenging year due to the ongoing pandemic. We have reduced numbers training together, postponed some joint training sessions and adjusted call procedures," Bedard said in his report. "This year brought constant change and, at times, it was difficult to keep up and communicate this to our 68 firefighters. I would like to pass on sincere thanks to the firefighters for their patience and continuing with operations during these trying times."