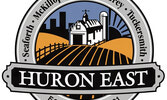 Huron East strikes new composition committee
BY SHAWN LOUGHLIN
Huron East Council is moving ahead with the creation of an arm's-length committee to review the composition of council and compensation for councillors.

Council made the decision at its Feb. 1 meeting, which was held virtually via Zoom, after Councillor Alvin McLellan first raised the topic by making a notice of motion at a meeting last month.

This came after council again debated a number of issues related to its composition, including its size and whether to retain the ward system at its final meeting of 2021. In the end, council opted to retain the status quo, pushing any future decision on council composition ahead to the next term of council, which will take office after this fall's municipal election.

McLellan's motion stated council would establish an arm's-length public advisory committee to review council composition and compensation for the 2026-2030 term of council. Furthermore, the motion stated that the committee would consist of five members of the public and that the resources of the chief administrative officer and the clerk would be made available to the committee.

Members of the committee would be Huron East residents and would be chosen through an application and council appointment process.

The committee's purview would include public opinion surveys, a review of Huron County municipalities, a review of municipalities of similar size and population outside of Huron County and a proposed revised committee structure for the 2022-2026 term of council.
The deadline for the committee's recommendations to council would be June 21, 2022.

The deadline had been up for debate at an earlier meeting, when Councillor Ray Chartrand suggested that the issue be discussed by the next term of council. He said the deadline could be June of 2023, but Chief Administrative Officer Brad McRoberts suggested that the schedule remain the same so decisions can be made before council potentially enters a lame duck period ahead of this fall's election.

Mayor Bernie MacLellan also noted that, if council wished, it could just extend the deadline, but McRoberts reiterated that the June 21 deadline would serve as a "goal" for the committee, giving staff and council enough time to consider any recommendations before the lame duck period kicks in.

McLellan also reiterated that council would be under no obligation to follow any of the committee's recommendations, but just take them under advisement.

Council approved the motion.