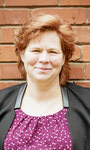 Mental health on the farm is a unique challenge says Brekveld
BY SHAWN LOUGHLIN
The COVID-19 pandemic has stimulated many conversations about mental health and wellness. As people worry about contracting the virus and struggle with challenges related to isolation and economic hardship, with control measures stretching well beyond a year, one of the more unique challenges has been mental health on the farm.

Peggy Brekveld, a Northern Ontario dairy farmer and president of the Ontario Federation of Agriculture (OFA), says the organization, and much of the world at large, is viewing mental health in a new way and that change is for the better.
In an interview with The Citizen, Brekveld said she's personally had mental health struggles, as have members of her family, so she knows how important it is to recognize and make it a priority, especially during such a challenging time.

"I have experienced times that I've struggled and I've watched family members struggle," Brekveld said.
With her experiences, Brekveld said the key was to talk about it, but she knows that can be hard for many people.
"It takes a lot of courage to acknowledge that something's not right," she said.

For some families, she said, the COVID-19 pandemic may not have changed day-to-day operations on the farm, with one family unit working together day in and day out. For others, however, it may have changed operations greatly. But one way the pandemic has affected the farm community across the board, she said, is that social gatherings had to cease, many of which are circled on a farm family's calendar.

Farm shows, plowing matches, spring and fall fairs, church services or even community meals have always served as an opportunity for farmers to see other farmers and community members and those opportunities have been lost to the pandemic over the course of the past 14 months.

From a personal perspective, Brekveld said she has missed seeing her colleagues. Whether it's members of her community or the OFA's board of directors, not meeting face-to-face has been challenging and she misses it, but knows it's the safe, right thing to do.

She, like many others, has seen the conversation change around mental health in recent years.

For too long, she said, people, especially those on the farm, would be told to "buck up" or "be strong" if they were feeling down. Now, however, more people know that there is far more to situations involving mental health and both the issues and the solutions are very complicated.

At the OFA level, Brekveld said there is work being done to address mental health and aid Ontario's farmers when they need help.

"[The OFA] supports farmers and farm families towards balanced mental health and acknowledges the cases of mental health challenges are many, complicated, and do not come with a quick or easy solution. [The OFA] understands the challenges of farming and that they can take a toll on our mental health and well-being," reads the OFA's official position on mental health and wellness.

"[The OFA] recognizes the challenge of mental health in agriculture is a complex and multi-factorial issue and believes it requires a comprehensive and co-ordinated, long-term approach. Through advocacy and support, [The OFA] will work to help reduce the barriers to improved mental health and resilience within our agricultural community."

One of the programs she's most proud of is the "In The Know" farmer mental health awareness training program. This is being rolled out by the OFA and the Canadian Mental Health Association's Ontario division by way of a memorandum of understanding signed by representatives of the two organizations.

The half-day sessions, developed at the University of Guelph, are designed to increase mental health awareness and create a support network specifically designed for farmers and their mental health. "In The Know" addresses specific mental health issues that affect farmers, agricultural employees and farm families.

Not only has the OFA provided funding for the development of the program, but the association also has representatives on the University of Guelph's stakeholder working group for mental health in agriculture.

This is one of the cornerstone programs that is available on the OFA's website, which now includes an entire page on mental health. It directs farmers to a number of resources, including the Do More Ag. Foundation, the Farmers' Toolbox, created by the Listowel Agricultural Society, and others.

This came after the OFA launched two campaigns last year with the help of CTV Bell Media. They featured farm voices speaking up about the importance of seeking help in times of distress and planning for support to avoid the dangers of working alone when overwhelmed.

The work of the OFA in regards to mental health is not done, however, as Brekveld said there are a number of resources that still have some room to grow.

She said the OFA is lobbying for more mental health resources and counsellors in rural settings.

So much of mental health and wellness has to do with communication and speaking up when you're struggling. Brekveld said that while it isn't something that will come up at a public meeting - though she has seen it happen - she has been approached by friends when they've been facing mental health challenges.

It takes courage, she said, to step forward like that, but it's a crucial part of the process.
"There is no shame in saying 'I need help,'" Brekveld said.

For more information on the OFA and its mental health resources, visit its website at ofa.on.ca/issues/mental-health/