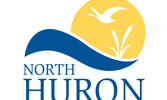 New North Huron arena policy to be tied to usage, not time
BY DENNY SCOTT
North Huron Township Council made changes to how its recreation facilities will be run during its Monday night meeting which will put community centres in Blyth and Wingham on equal footing, however staffing shortages continue to be an issue.

Council approved a new policy to dictate when ice could be put into the Blyth and District Community Centre or the North Huron Wescast Community Centre, tying it not to a specific date, but to usage.

The policy, prepared by Director of Recreation and Facilities Vicky Luttenberger, dictates that the regular ice season for the centres will run from Oct. 1 to March 31. Ice may be removed earlier in March, however, if usage declines below 35 hours per week at either facility, according to the policy.

Pre- or post-season ice usage will be considered, according to the policy, for up to two weeks, provided that 35 hours of ice time are being booked during the extended period. The rental fee for pre-season ice will be non-refundable, the policy states, once the machinery to maintain the ice has been started.

"The decision to offer pre-season ice is an operational decision that will be at the discretion of the Director of Recreation and Community Services," the policy says.

Even though the policy allows it, ice won't be in early this year, according to a report from Luttenberger, as the municipality's recreation department continues to face staffing shortages.

"Although council has approved hiring additional facility operators, the hiring and training process takes four to six weeks to complete," she said in her report. "Therefore, it is unlikely these positions will be filled to allow for the installation of pre-season ice in Wingham. Even if the Wingham Minor Hockey Association and the [Junior A] Wingham Ironmen did commit to book and pay for a minimum of 35 hours of ice per week for the 2022/2023 pre-season, staffing shortages would prevent the township from being able to fulfill this request for the 2022/2023 season."

Earlier in the evening, council had received a letter from Wingham Minor Hockey Association President Ryan Sanders, who said that, since council or staff had not discussed the issue in a month, the association moved their ice use to Teeswater.

"Since [July 4] we have heard nothing back regarding when ice will be put into the complex in Wingham," Sanders wrote. "In the meantime, we have booked ice in Teeswater starting Sept. 6-18. We have booked 40 hours for those two weeks [and] we have also tentatively booked another 30 hours for the remaining two weeks [of September] in Teeswater while we wait to hear about the ice in Wingham."

Sanders said that Teeswater and Mildmay have offered ice throughout the year, as has Belmore, and said the "indecisiveness" of council has created stress for the volunteer-run organization, which currently has more than 330 registrants looking to play hockey in September.

"Booking ice elsewhere is not what we would like to do, but we feel we are being pushed into other areas to provide sports for kids signing up to play in the Wingham Minor Hockey organization," he wrote.
While Sanders said he looked forward to speaking with council at the Aug. 8 meeting, no discussion between council and Wingham Minor Hockey took place.

In response to a number of letters, including Sanders', Deputy-Reeve Trevor Seip said that, while he appreciated the feedback, the reality is that changes in a municipality don't happen overnight. He said that, since the July 4 meeting that Sanders referenced, staff have been working to create the policy dictating when the ice could go in and council didn't see it until its Aug. 8 meeting. He said that, while private organizations and businesses can make changes on the fly, municipalities don't have that luxury.

Seip also applauded Luttenberger on creating the policy, saying that something tied more to usage than specific dates was exactly what council wanted.
Council approved the new policy.

ORGANIZATIONAL CHANGE
Council also approved a change in staffing structure for the recreation facilities operation division during its meeting.

Luttenberger said that, in the past, the Blyth and District Community Centre had a "Lead Hand" position who was responsible for operations at the site. The position was discontinued due to budget cuts a number of years ago and responsibilities were spread over the facility manager position, which became a "working manager" position (responsible for both managerial work and facility operation responsibilities).

She recommended replacing the Blyth facility manager position with a lead hand position, who would then answer to the Wingham facility manager. She said both existing facility managers agreed that the lead hand position worked well, and were in support of it being implemented again.

Luttenberger said eliminating the facility manager position in Blyth and creating the lead hand position would, for the remainder of 2022, create a cost savings of approximately $23,000, some of which would be used to re-brand the facilities manager's, if necessary.

"The remainder of the cost savings will be used to offset costs associated with the recently-approved facility operator positions," she said, referencing council's recent decision to both find new hires for the department and change existing part-time positions to full-time positions.

Council discussed the issue both when handling the new ice policy and after receiving Luttenberger's report, with council members asking several questions about current staffing levels and relaying frustrations from correspondence they had received.

Councillor Kevin Falconer asked why there was a "staff shortage" when, by his measure, North Huron had the same number of staff they had historically had.
"We never had an issue in the last 10 years," he said, adding that staffing levels hadn't changed since then.

Luttenberger said the department had the same positions, but not the same number of "bodies" working them.
Councillor Ric McBurney asked if staff were aware of the proposed changes, saying he had heard that they weren't.
Luttenberger said the issue had been discussed at the management level, but not general staff levels. McBurney went on to say he couldn't discuss the issue further without naming individuals, but said he felt the effort to solve the staffing problem should involve the whole team. He also felt there were "too many layers" with the proposed staffing arrangements.

Falconer thanked McBurney for bringing the issue up, saying he wanted a closed-to-the-public session so council could discuss it. Falconer said he had received nine calls on the issue in just the two days prior to the meeting and it led him to believe there was a failure in communication in North Huron. He said there was a "large disconnect" between what council is being told and what the reality is for staffing.

Councillor Chris Palmer urged his fellow council members to be careful as they were entering "micromanagement" of the issue. He said council should either accept the creation of the lead hand position or not, saying the general staff likely wouldn't be told about the change until council either approved it or denied it.

Council did eventually approve the change, though the vote wasn't unanimous, with some voting against it.