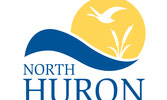 NH votes to maintain status quo for Belgrave Community Centre
BY SCOTT STEPHENSON
Community groups, members of the public, and even some councillors are expressing anxious uncertainty over potential cuts to North Huron township's recreation facilities.

During public comment of North Huron Council's Feb. 21 meeting, Belgrave Community Centre Building and Grounds Facilitator Jonathan Van Camp spoke about the merits of the facility and its management structure, and urged careful consideration of the centre's versatility and significance to community members when weighing impacts on the township's ledger.

At the meeting, council reviewed and discussed a report submitted by Chief Administrative Officer Dwayne Evans outlining six pursuable options regarding the existing lease agreement between North Huron Township and the Belgrave Community Centre Board, the group responsible for managing the facility's operations. Terms of the lease are not set to expire until 2031, but a provision exists for either side to exit the arrangement after providing one year's notice of an intention to do so. Evans proposed five variations of the township exiting the agreement, and a sixth option to continue with the status quo.

Evans' report notes approximately $56,000 is set aside in the draft 2023 budget for the Belgrave Community Centre and the township is incurring additional expenses related to repairs to the building's foundation that are coming in on top of existing capital contributions.

Councillor Chris Palmer said he wants more time for community voices to be heard and noted the unique arrangement the township enjoys with the Belgrave Community Centre management board, contrasting the township-operated facilities in Blyth and Wingham. Palmer said, "The betterment of the Belgrave Community Centre is at risk here," and urged the status quo option, characterizing any alternative decision as "reckless." Palmer noted North Huron receives $17,000 of annual rental income from the facility that goes toward offsetting the township's costs.

Deputy-Reeve Kevin Falconer bemoaned council's divided approach to considering cuts to the various recreation assets throughout the township. Falconer expressed a preference for a discussion of potential recreation cuts that simultaneously considers all of the facilities potentially impacted by budget decisions at once, rather than approaching each centre's fate on a case-by-case basis. The Deputy-Reeve said allowing one centre to survive at the expense of another is not fair. Councillor Mitch Wright concurred, saying, "I think we should deal with all North Huron assets at once as opposed to motion by motion by motion."

Council then carried a motion to proceed with the status quo option regarding the existing relationship with Belgrave Community Centre management and intends to resume discussions about the fate of the township's other recreation centres at the next meeting on March 6.

Natalie Overholt, business owner, mother and recent Wingham transplant by way of Mount Forest, gained supportive applause from those in attendance when speaking during public comment about possible cuts to the recreation facility in Wingham. Overholt began her speech by apologizing for her intention to quickly depart after her allotted two minutes in order to retrieve her children from swimming lessons at the North Huron Wescast Community Complex. Overholt said she reached out to Evans to discuss another report he previously presented outlining options for cuts to North Huron's recreation budget, but his unresponsiveness left her feeling like the only remaining choice was to speak directly to council.
Overholt said the recreation centre in Wingham was a driving force behind her family's decision to relocate to the North Huron area and that she believes cutting services at the centre will discourage other families from considering the area as a suitable choice for resettlement. Overholt noted the report was drafted by Evans, a non-resident of the township, at which point lively applause interrupted proceedings. Overholt concluded with a plea for council to seriously consider alternate measures for finding cost savings.

Council also received correspondence from Karen Middleton-Meadham of the Blyth Community Betterment Group whose letter asks and answers, "Why is this arena so important in Blyth? That is a very simple thing to answer. Not only does the ability for families to use this facility work towards the betterment of physical and mental health, but it also helps to bring us together as a community. It is a centre point for social gatherings, events, and meetings."