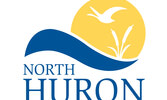 Non-resident fees may be causing lost revenue in North Huron: staff
BY DENNY SCOTT
North Huron Township Council may be seeing the impact of both COVID-19 and its implementation of a non-resident user fee with reduced users for recreation programming.

During council's Monday night meeting, Director of Recreation and Community Services Vicky Luttenberger, in a quarterly report to council, explained that staff continue to receive complaints about the non-resident fee structure and suggested it played a part in a 62 per cent drop in users utilizing pre-authorized payment options.

"Prior to closing for COVID-19 in 2020, there were 257 members on the pre-authorized payment list," Luttenberger said in her report. "As of the date of this report, there are now 98."

Luttenberger didn't attribute any percentage of the departures to the non-resident user fees or COVID-19, but reported three people had filed formal complaints, two had cancelled memberships, three notified of pending cancellation and two have downgraded their memberships.

"I'm not sure if the numbers are due to COVID," she said. "It's going to take us awhile to build those numbers back up and point out any shortage of revenue."

Prior to the COVID-19 shutdown, non-resident users of recreational facilities comprised 48 per cent of total users, she said.
"If those participants choose not to return, there may be a financial impact on the 2021 budget," Luttenberger explained.

More concrete numbers should be available in the fall, she said, however Luttenberger voiced some concern regarding the recreation department's ability to provide the same level of programming due to the non-resident user fees. She said the programs are run at a break-even stance, so losing participants may have an impact on staffing levels and programs available.
While several council members commented they were happy with the report and thankful for the ability to reflect on the non-resident user fees, both Reeve Bernie Bailey and Councillor Anita van Hittersum felt the complaints regarding non-resident user fees were misplaced.

Bailey was frustrated that many non-resident users come from Morris-Turnberry, whose council recently decided to consider helping fund local arenas within a year of reducing payments to North Huron for its arena. Bailey was frustrated as both of these actions were linked to COVID-19, with Morris-Turnberry council providing funding to the Brussels, Morris and Grey Community Centre to help with COVID-19 losses after reducing payments to North Huron, citing that the facilities weren't open as much due to COVID-19.

"Morris-Turnberry is helping Belgrave, Belmore and Brussels arenas, but not us," he said. "Their council pulled all the money away. Their residents need to go to their council so they can explain why they did it."

Bailey said he was tired of being portrayed as "the bad guys" and that North Huron shares its facilities and programming and is asking for help to pay the bills on those facilities.

"North Huron may lose [recreation opportunities]," he said. "Or we can just reduce staff and only run [them] for Blyth, Wingham and East Wawanosh [residents]."

Following that, van Hittersum said the user fee was balanced out by North Huron's higher taxes.

"The taxes for [an average home] are $1,000 higher than neighbouring municipalities," she said. "The extra 25 per cent on user fees is nowhere near that."

Council received the report, taking no action as a result of it.