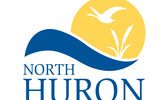 Non-resident user fees affecting revenue in North Huron: report
BY DENNY SCOTT
Non-resident user fees will be reviewed by North Huron Township Council next month after staff members telling council they're detrimental to programming.

During a special council meeting on Friday, councillors debated the issue at length. While Some council members said more of an effort should be made to work with Morris-Turnberry Council to codify an annual payment to North Huron to offset the impact Morris-Turnberry users have on North Huron programs and facilities, others said Morris-Turnberry Council had made its stance on those kinds of donations very clear, and that user fees were the only way to offset reduced contributions from North Huron's neighbouring municipality.

In a report to council, Director of Recreation and Community Services Vicky Luttenberger explained that there had been financial impacts to council's decision to implement non-user fees. She said the move had resulted in eight children being pulled out of or having their attendance in childcare programs reduced, reducing program income by $60,000. She also highlighted 27 people who had either downgraded, cancelled or declined to purchase a membership at the North Huron Wescast Community Complex over the last year due to the non-resident fees, costing the municipality $17,160.

Staff also addressed council, saying that, as a result of non-residents pulling out of municipally-led programs, those programs may not be viable and result in residents losing those programs altogether.

Reeve Bernie Bailey established that previous Morris-Turnberry Councils had been happy to pay more than $105,000, and upwards of $130,000, annually to compensate North Huron taxpayers for the fact that they shoulder overages that benefit Morris-Turnberry residents. The current council, he said, reversed course on that decision, dropping its payment to $83,000 last year, costing North Huron taxpayers $40,000 to $50,000. He then said that, for this year's budget, if Morris-Turnberry didn't contribute anything, as there's no obligation for them to do so, it will mean a 2.5 per cent increase in spending that will be passed on to North Huron taxpayers.

"For the previous year, we already had to put the taxes up one per cent" he said. "We have to look at a situation where we handle a 2.5 per cent increase simply because the sitting council of Morris-Turnberry wants [its residents] to use our facilities and not pay for it."

He then said it didn't matter if programs were under-attended because, if so, they could be cancelled, likening it to a service company taking vehicles and drivers off the road if there weren't sufficient calls to justify them.

"We have to wait to see what Morris-Turnberry does," he said, before saying that, in order, Wingham, East Wawanosh and Blyth were the highest-taxed wards in Huron County while Morris-Turnberry's residents pay some of the lowest taxes in the county.
Bailey then said this wasn't a grudge match, but about the bottom line.

"It's not about being mean, it's about business," he said. "All these people complaining are not from North Huron. If we [don't charge non-resident fees], in three months it will be North Huron residents complaining because taxes were raised 2.5 per cent."

Deputy-Reeve Trevor Seip suggested that non-resident users petition their own councils to reimburse them for the cost, explaining that, without non-resident user fees, residents of neighbouring municipalities only pay for programs and not the infrastructure that makes them possible, and that's not fair.

"This is a user-pay system," he said. "If [neighbouring municipalities' councils] want to subsidize your ratepayers for utilization, have at it. If not, that's a discussion between [those councils and their] residents."

Bailey pointed out that, as was discussed previously in the meeting, North Huron child care year-to-date figures had the department running at a $118,000 deficit, partly due to COVID-19. He said that shortfall wouldn't fall on the users of the facility, but North Huron ratepayers as a whole. He went on to explain that, if that money was spread over the estimated 50 people who complained about the fees, it would cost each of them an extra $2,360, but instead North Huron ratepayers will shoulder that burden.

Councillor Chris Palmer felt that council needed to go back to the negotiating table with Morris-Turnberry and request an agreement separate from the cross-border servicing agreement, which the two councils have been debating for years. Originally, the financial contribution Morris-Turnberry gave to North Huron was codified in the municipalities' cross-border servicing bylaw under a document called Schedule F, however that bylaw had expired prior to the existing council being elected.
In the meantime, Palmer said council should submit a grant request, which Morris-Turnberry staff and council had suggested earlier. He said he had wanted to pursue that option last year, and his request was waylaid.

"I asked the question, why the hell not?" he said. "Someone put the brakes on it. I think that cost us money. We would have got something and something is better than nothing."

He pointed out that losing nearly $90,000 between recreation programs and childcare costs proved that the issue needed to be resolved.

"Why don't we try [submitting a grant application]?" he asked. "What have we got to lose? We should try and forge an agreement [and in the meantime] ask for a grant."

Councillor Kevin Falconer felt that Palmer's suggestion had already been answered, saying that Morris-Turnberry had consistently said no whenever agreements had been proposed.

"I think the assumption of making a deal is great, [and would provide] a happy feeling," he said. "However, you can't make a deal with someone who won't talk to you. It's not that we haven't tried to make a deal.

"We had two years of meetings with just a 'no'," he said. "It takes two to make an agreement and they won't even tell us what they feel is fair."

Falconer went on to say that Palmer's suggestions of "just trying" had been attempted multiple times over the past three years.
Seip said Morris-Turnberry wasn't interested in talking about anything else as part of the cross-border servicing agreement except water and sewer, saying they felt "agreements inside agreements" weren't suitable.

"Their terminology was they believed it to be blackmail," he said. "They felt if they took away something, we would take away [water and sewer services]. We haven't tried to get [a soft services] agreement because they wanted to focus on water services."
Seip said Morris-Turnberry Council knows the value of what North Huron is providing them, that's why Morris-Turnberry Council members helped to create Schedule F. Seip said Morris-Turnberry Council wanted to know exactly what was being paid so council could justify it to ratepayers. Since the value of providing a community centre and childcare hasn't changed, Seip said, there must be something else causing Morris-Turnberry to not want to negotiate.

"The question is, what has changed other than Schedule F?" Seip asked. "Is it just a pissing match between Morris-Turnberry and North Huron?"

He said the non-resident fees were not intended to "piss off" Morris-Turnberry Council, but to help balance the deficit accumulated by operating a community centre across all its users and not laying it all on North Huron taxpayers.

Palmer also said North Huron needs to consider a similar agreement with Central Huron Council since he believes 40 per cent of the people using the Blyth and District Community Centre are from Central Huron.

"They haven't paid diddily as a municipality," he said. "We don't have an agreement with them. I'm hoping that [is addressed] sometime soon."

Luttenberger pointed out that non-resident user fees hadn't been applied to all users of North Huron facilities, with only North Huron recreation programs and childcare programs using them. She said hockey associations aren't charged based on where the players are from and implementing that could be difficult, especially in Blyth with the Blyth Brussels Minor Hockey Association.

Another staff member pointed out that council needed to consider each user lost as money walking out the door, saying that the non-resident user fees and the COVID-19 pandemic had resulted in a 75 per cent of a loss in membership fees.
Bailey then admonished Morris-Turnberry Council, literally shaming them for their part in the need for user fees.

Luttenberger said many non-residents were confused, saying some didn't realize where they lived and didn't realize they were Morris-Turnberry residents. She also reiterated that, if council wanted to charge non-resident user fees, it should apply to all users of the facilities, including groups like the minor hockey associations.

Councillor Paul Heffer said that, when the non-resident user fees were first approved last November, he anticipated these problems, however there wasn't a robust enough discussion of the issue before it was approved by council.

"We need to put our hissy fits away and start working towards [a solution]," he said. "I know, if we would've discussed this, we wouldn't be in this position today."

Bailey then made a motion to have staff bring forward reports on each department and each program so council could consider the costs to the municipality and make some difficult decisions about which could continue, however his motion was defeated.

After a heated discussion, Seip eventually said that each councillor needed to review the situation and come to the first council meeting in November ready to decide whether non-resident user fees were worth the losses they were incurring, and whether or not the fees should be in the municipality's new fee bylaw.

Council eventually received the report, but took no other action as a result of the debate.