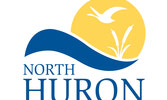 North Huron begins work on new strategic plan
BY SHAWN LOUGHLIN
North Huron is looking ahead to the next four years by way of a two-part strategic planning session for council members and staff, which began last week in Blyth.

With the township's current strategic plan coming to an end this year, staff and council participated in a session with Rob Browning of Capstone Project Solutions Inc. on Aug. 10 at the Blyth and District Community Centre to look ahead to the next four years and begin the process of creating a strategic plan for 2024 to 2027.

To begin the session, Chief Administrative Officer Dwayne Evans reviewed the outgoing strategic plan and highlighted a number of successes. Namely, Evans boasted the completion of 33 of the 48 action items laid out in the 2020-2023 strategic plan, which, given the circumstances, not the least of which was the COVID-19 pandemic, he felt was rather impressive. The remaining 15 are still in progress, he said, with some due to be completed later this year or early next year.

The action items fell under six pillars: Economy, community, governance and modernization, infrastructure, services, and environment.

High points included creating an inventory of available land, divesting the township from ownership of the Richard LeVan Airport, creating a more efficient development process and meaningful progress on the Hutton Heights development lands, among others.

Evans also acknowledged that there is still some work to be done. Items that have yet to be completed include establishing a visitor information centre, further waste reduction and diversion, a health and safety update and further accessibility updates. He also acknowledged that the township has some work to do in regards to staff recruitment and retention, asset management and creating youth-friendly opportunities.

Looking ahead, Browning took over and facilitated the rest of the meeting, asking members of council and staff what they envisioned for the future of the township and what they hoped North Huron would accomplish between the years of 2024 and 2027.

He began with potential changes to the township's vision statement, which currently reads, "The Township of North Huron is a prosperous and engaged municipality that welcomes visitors, families and residents through strong agriculture, development, culture and tourism."

Chief Building Official Nancy Small immediately suggested adding recreation to the vision to acknowledge a number of recreational opportunities in the township, such as its arenas and outdoor recreation opportunities like trails.
Evans suggested recognizing volunteerism and the contribution of staff in the vision, noting a co-operative approach, while Councillor Mitch Wright felt that the delivery of services should be mentioned.

Browning acknowledged the collaborative approach being heralded, but wondered aloud if it would be more at home in the township's mission statement, which was the next thing the group would tackle. In terms of volunteerism and co-operation, he also threw out "civic engagement" as a term the group may want to consider.

Browning then sent those in attendance away, broken into four groups, to brainstorm some potential additions to the vision statement.

One staff member wondered if it was wise to omit "prosperous" from the vision statement, as, in these trying economic times, not everyone is necessarily prospering and the township can't necessarily provide that to everyone.

Clerk Carson Lamb's group suggested a change that would identify North Huron as a township that is "progressive, inclusive and welcoming to all". Another group included "progressive" in its draft vision statement, while Wright championed "inclusion", saying it would bring in terms like "welcoming" and "accessibility" under its umbrella.

Another staff member chimed in on the "inclusive" versus "welcoming" debate, saying that being inclusive denotes a sense of belonging. She relayed an anecdote she had often heard about rural Ontario, saying that residents are often known to be polite on the street, nodding and greeting newcomers, but not necessarily welcoming them into their homes or activities. She felt "inclusive" would take being welcoming to the next level.

Furthermore, others said that "welcoming" was misleading for residents who already live in North Huron who don't necessarily need to be welcomed, but included and served by council and staff.

Councillor Chris Palmer, however, disagreed. He pushed back on terms, such as "progressive" and "inclusive", saying they were "too aggressive" and felt "welcoming" accomplished what the group was trying to accomplish with the vision statement for North Huron. He also said he felt that people will use the term "inclusive" without truly knowing what it means.

Next up was the township's mission statement, which, as written in the 2020-2023 strategic plan, reads, "The Township of North Huron strives to offer an affordable and sustainable, high quality of life by delivering excellent and efficient services to our residents, businesses and visitors."

There wasn't nearly as much discussion on this task, but Wright suggested adding community engagement into the mission statement somewhere along the way.

The group then moved on to the six pillars established in the last strategic plan and asked the groups (which Browning shuffled since the previous exercise) what changes, if any, they would make for the next four years.

Wright suggested perhaps eliminating the "environment" pillar, suggesting that the good of the environment, energy conservation and reducing the township's carbon footprint is so ingrained in everything North Huron does that perhaps it doesn't need to be an individual pillar any longer. Another staff member suggested making accessibility its own pillar, but the same case was made that, essentially, accessibility is being considered in every aspect of work being done by the township, so that wouldn't be necessary.

Looking ahead, Economic Development Officer Demetri Makrakos presented his group's recommendations, which included business retention and expansion, acquiring land to attract new businesses, supporting remote work, industry roundtables and a visitor information centre.

Furthermore, he said the township needed to create more opportunities for young people, potentially consider a multi-year budget process, professional development for staff, asset management and the expansion of childcare services to Blyth. He added that his group felt the council composition and size debate should not be revisited under any circumstances over the next four years.

In regards to the environment, he said his group felt the township should focus on a revitalized tree-planting policy and further energy efficiency.

Small spoke to her group's findings, suggesting the development of Huron County-owned lands and the next steps of the land known as the A2A development. She also wondered aloud about opportunities for North Huron related to the expansion at Bruce Power and the deep geological repository, if South Bruce is chosen as the ideal location for it.

She said recreation, tourism and housing need to be priorities, while the recent closure of Wescast could be turned into a positive as a potential vendor location for a Bruce Power-related industry.

The group also felt North Huron could better utilize the Wingham Town Hall Theatre for weekend matinees, driving economic development and that further development of hotels, bed and breakfasts and more would be of use. She also suggested a QR code program by electrical vehicle chargers that would tell drivers about things to see and do around them as they charge their car.

She said the community should be more age-friendly and there should be more of a focus on recreational opportunities for adults, not just children.

The group also felt North Huron lacked an identity and that branding the community should be a priority going forward. She said her group also felt the township should prioritize arts and culture and maintain a high standard for its public spaces.
She also stated that residents wanted to be reached in a variety of ways, utilizing digital outreach with the township's website and social media, as well as traditional methods like local newspapers and newsletters to ensure everyone is reached, regardless of their preferred method of communication.

Lamb's group also heralded many of the same things, such as youth engagement, a visitor information centre, accessibility improvements, volunteer recognition and professional development for staff members. He also said the township should be developing childcare options in Blyth and utilizing the Blyth Library, while also taking the next steps in the township's recreation master plan and increasing the co-operation between the township's two fire departments.

Evans spoke to the work of his group, talking about building up recreational opportunities for the Hutton Heights development, such as a trail system, park and more. He said his group felt that affordable housing and addressing homelessness needed to be on the agenda for the next four years, while continuing to improve accessibility.

He also noted the importance of reliable health care in the community, noting the nursing shortage in Wingham. Evans said that a high percentage of nurses in Wingham are on maternity leave and, as a result of not being able to access reliable childcare, they are extending their maternity leaves, meaning that the nursing shortage only continues to be an issue.

Browning noted that the Aug. 10 meeting was only the first step in the process. He would take all of the recommendations discussed that day and attempt to find some common themes and craft a draft strategic plan for North Huron that will be up for consideration and input at the next meeting, which is scheduled for Friday, Aug. 25 in Blyth.

After that meeting, he said, there will be a lengthy public engagement process before the plan is before council for potential approval.