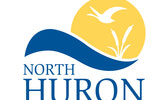 North Huron Council begins five-year Official Plan review
BY DENNY SCOTT
North Huron Council started the five-year review of the township's official plan on Feb. 24, setting the goal of having it completed by the end of the year.

Guided by Huron County Manager of Planning Denise van Amersfoort and planner Hannah Holman, council reviewed some of the plans put forward by the Huron County Planning and Development Department.

Between the two of them, Holman and Van Amersfoort walked council through the process, which will include updating mapping, reviewing land stock and considering changes for zoning to help the municipality grow.

The process will include implementing provincial and upper-tier planning policies based on the planning act, the 2020 update of the provincial policy statement and the Huron County Official Plan, updated in 2021, and including policies that match the vision councillors have for the future of the municipality.
As for specific changes, Holman and Van Amersfoort outlined anticipated changes for three land uses.

Agricultural land policies will be changed to allow for more diversified uses, opening up opportunities for wineries and agri-tourism, as well as updates to Minimum Distance Separation (MDS) implementations.

Natural environment zones will see map updating to reflect the most up-to-date information, including hazardous lands and floodplains and implement policies to recognize stewardship efforts.

Finally, work in urban/settlement areas would include calculating how much land is available for different uses, setting targets for growth allocation, intensification and affordable housing, encouraging a mix of housing forms and updating natural hazard mapping.

Van Amersfoort highlighted several examples of areas that have changed significantly in the past several years, including around the intersection of County Roads 4 and 25 in Blyth, the development of the former school property in Blyth and the north end of the village as well as the south end of Wingham at the intersection of County Roads 4 and 86.

The two planners explained that open houses and public meetings would be held as part of the next steps in the process, as well as meeting with key community groups. A web page will also be hosted on the Huron County Connects website to allow for more information to be shared.

The schedule for the project started with the meeting. From there, a draft amendment of the plan will be presented to council in March, followed by open houses in April. Another draft amendment will be presented in June, followed by a public meeting to consider the adoptions of the amendment by North Huron.

The approval of the amendment by Huron County Council would be set for September or October, however Van Amersfoort said she wouldn't present the document immediately to the new council if the timeline ran longer than anticipated, meaning if it ran into the election, it might not be approved until the new year.

Councillor Chris Palmer did eventually vote to go ahead with the schedule, however he did so after voicing several concerns including agricultural land being lost to natural environment uses.

Palmer made several comments throughout the presentation regarding the proposed policies, saying they would lead to natural environment zones taking precedence over existing agriculture use.

He said the goal of 30 per cent tree coverage in the county is a problem because East Wawanosh already has approximately 22.7 per cent and he felt farmers would be required to give up land to afforestation projects. He said even poor farming land has value in agriculture and he was concerned that this was a slippery slope.

He then discussed further concern about the buffers around treed areas and wetlands, which factor into whether buildings would be allowed within 165 feet of treelines or 400 feet from wetlands.

"Someday, someone can say, 'farmers should grow grass [in those buffers]'," he said, indicating the buffer zones were the first step in stripping agricultural land for natural environment purposes.

Reeve Bernie Bailey said that wasn't really an issue to deal with during the meeting, saying council had to focus on what was in front of it, not what may be in front of it "20 or 200 years" in the future.

Van Amersfoort said the buffer zone isn't as prohibitive as it sounded, as permission to build would depend on the proposed structure. She said something like a shade stand could be permitted, as an example.
Furthermore, Van Amersfoort said it wouldn't be prudent for her department to suggest anything that could limit agricultural usage.

Aside from going against provincial policy, she said doing anything that limits agriculture will hurt Huron County because agriculture uses are "huge economic and social drivers" for the county. She said she was concerned that there is any suggestion that her department would want to undermine the agricultural industry in the county.

Despite Van Amersfoort's assurances, Palmer made several more comments about natural environment clauses being over-reaching, and going on to say farmers might not be aware of the impacts of the situation.

While there were several questions about how council could utilize lands that were marked for development or future development, Van Amersfoort said most of those decisions would need to be made by the landowner. Lands around communities could be rezoned for residential, commercial or industrial use, but until the owner decided to change its use, the land would stay as it is. She pointed to lands at the north end of Blyth which are currently used for agriculture but could be developed as residential, saying that won't change until the owner says so.

After more questions about the future of specific lands in the municipality, council directed township staff to evaluate community requests for changes through consultation processes and prepare draft policy and mapping amendments for a future meeting.