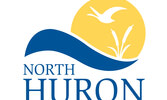 North Huron Council passes 2022 budget
BY DENNY SCOTT
On Monday night, North Huron Township Council officially approved its 2022 budget, which will require $6,759,276 to be raised through taxation, representing a spending increase of $399,256, or 6.28 per cent, over 2021 taxation.

The total budget came in at $14,305,924.56 in expenditures. However, more than half of that was offset by pre-tax revenue of $7,208,850 and transfers from reserves, according to the last draft presentation of the budget.

North Huron Director of Finance Darcy Chapman explained that the base 2022 budget, before any changes from council or staff were considered, was only $37,155 more than the 2021 budget. That amount, he said, would have kept the municipality's funding at "status quo". He explained there were both additions and subtractions to the 2021 base budget to come to the $37,155 increase. COVID-19 and pandemic-associated expenses increased the budget by $148,375 while emergency management related to COVID-19 saw an increase of $10,000 in the base budget. Other increases included insurance policy premiums ($19,150), a 2.41 per cent cost of living adjustment for full-time salaries and benefits ($64,000) and part-time salaries ($23,400), salary grid progressions ($49,500) and costs associated with investigations at the Wingham landfill site ($27,800).
Chapman said there were several costs that were reduced or eliminated from the base budget as well, helping to offset some of those expenses, including reducing expenses related to development of the trailer park and Hutton Heights ($165,000), reduced expenses at the airport, as the township sold it last year ($55,550), and reduced spending at the Wingham Armouries Building, which was demolished ($84,520).

However, there were a number of modifications that were brought forward by staff, including contract requirements for property standards (adding $7,000 to the budget), contract requirements for drainage inspections (adding $5,000), the Maitland Valley Conservation Authority levy increase (adding $5,081), non-refundable PST charges on insurance premiums (adding $13,760) and a final revised assessment on fire protection expenses (reducing the budget by $3,869).

Council also suggested changes during various budget meetings that had an impact on the final budget, including cutting back on the wages of an economic/business development officer ($15,600 removed from the budget) due to delays in hiring and reducing museum facility funding, as it likely won't be operational in 2022 (reducing the budget by $25,650), alongside numerous other changes.

Chapman explained staff started with the base 2021 budget, which included $6,360,023 collected through taxation, and added the $133,813 base budget increases detailed above, which represented a 2.11 per cent increase in taxation, before including several other changes, including deaccessioning costs at the museum ($70,350 or a 1.11 per cent increase over the 2021 budget), economic development expenses ($72,350 or a 1.13 per cent increase), the continuation of a human resources benchmarking program ($82,740 or a 1.30 per cent increase) and an investigation into relocating the council chamber and associated facilities ($40,000 or a 0.63 per cent increase) to come to the final 6.28 per cent increase, resulting in $6,759,276 in taxation needed to balance the 2022 budget.

Chapman broke down expenditures for council, explaining that the majority of the municipality's spending can be found in three areas of the budget: operations (which includes roads, waste maintenance and cemetery work) at 26.5 per cent; recreation and culture, which includes parks, the municipal pool, daycare facilities and services and community centres at 24.8 per cent and policing at 17.7 per cent, totalling 69 per cent of the budget.

Chapman explained that North Huron has 2,454 properties, 1,407 of which include a single-family residential dwelling, or 60 per cent of the properties. He said, when considering those properties, the average assessment of a residential property is $200,000 and a home that is at or around that average would likely see an increase of between $94 and $118 on its tax bill as a result of the budget increases. That increase, however, is dependent on assessment and doesn't include Huron County's portion of taxes or the education levy, he said, both of which are yet to be established.

Chapman also explained that 49 per cent of the municipality's taxes are collected in Wingham, 32 in East Wawanosh and 19 per cent are from Blyth.

As part of the budget process, council also approved 7.1 per cent increases to both water and sewer expenses for users of those systems in Wingham and Blyth, which will partially cover contract increases with Veolia Water ($87,200), system maintenance and other expenses ($40,800) and capital project and reserve funds ($51,000).

COUNCIL QUESTIONS

Council members had several questions following the report, starting with Deputy-Reeve Trevor Seip asking if any council or staff members had heard any comments regarding the budget.

While Chapman said no feedback had been directed to him, Councillor Chris Palmer had some complaints about the budget and the budget process.

First, he said that Chapman's first budget "had troubles" and there was a lot of discontent in the community as a result. Chapman started with the municipality late last year.

While Palmer directed his comments towards Chapman, Palmer's complaints were more about the restrictions placed on council meetings due to COVID-19. He said he wishes that Chapman would have waited until a face-to-face public meeting could be held before presenting the budget.

"I understand the why," Palmer eventually said when challenged by Reeve Bernie Bailey on the issue. "It's because of the COVID situation… the timing is terrible. That's all I'm trying to say. With something as important as this, I think we should have waited a few weeks."

Seip, however, felt that wasn't the answer, saying that everyone is frustrated with remote or virtual meetings, but that every municipality is facing the same difficulties. He said he doesn't like it anymore than anyone else, but the municipality needed to follow the provincial mandate.

He also pointed out that council has held public budget meetings in previous years and only had a handful of people show up.
"Arguably, there is a technology issue for some right now, but I think we need to recognize there are lots of avenues to get issues across," he said, adding that it's no good for staff to hear about the issues right before the budget is about to be passed.
Palmer also said he had received complaints from ratepayers about the lack of a face-to-face meeting, however as Chapman hadn't heard them, both Bailey and Seip were puzzled as to why Palmer wouldn't share those concerns ahead of time.
"You are a sitting councillor and part of this discussion," Bailey said. "I would prefer that you would have had a conversation with [staff regarding what you want to change], and where you would prefer to go with staff."

Bailey said that discussion could have been held with other senior management instead of bringing issues out, for the first time, in front of "the entire citizenship."

Councillor Ric McBurney said he heard from residents that too much money is being spent on recruiting and paying an economic development officer, which was an issue Palmer also weighed in on, saying he didn't believe it was necessary.
After some debate, council and staff pointed out that no decision was being made about hiring an economic development officer, but the money was being put aside if council decided to go through with it. Seip said that, when council was faced with a job description in the coming months, the position could be scrapped if council voted that way. If that came to pass, the earmarked funds would go towards reserves or other projects.

Councillor Kevin Falconer was puzzled as to why the issue was being debated again, as council had already voted on the issue and, while it wasn't unanimous, council had decided to go through with including the position in the budget.
"I'm glad that we have [votes on both sides], but it's already been brought here through democratic process," he said. "To bring it out and flog it [makes no sense]"

Palmer then bemoaned the fact that Chapman hadn't included the total value of wages, instead focusing on what each department cost. He said Chapman's predecessor had always made such information available. Chapman apologized, saying he wasn't aware that was something council wanted, but was able to say, before the budget was passed, that it was nearly $4.5 million of the draft $14,305,924.56 budget. He said that included wages, benefits and other contributions.

Council approved the budget as presented.