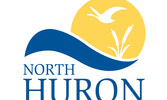 North Huron Council to consider new flag policy
BY DENNY SCOTT
North Huron Township Council, after holding to its flag policy when requested to fly a specific flag earlier this year, will be considering an updated flag policy at its Dec. 20 meeting which will establish a process through which groups can request specific flags be flown by the township.

During council's Monday night meeting, Clerk Carson Lamb presented the new policy, which includes directions on which kind of flags can be flown on municipal property.

Lamb said, in reviewing other policies, it became clear that most had some mechanism to allow for alternative flags to be flown, leading staff to present the document to council.

As part of the policy, however, Lamb said "strong" language would make it clear that any flag associated with groups whose philosophy doesn't match the township's, won't be permitted, including those that espouse hatred, violence or racism or are politically- or religiously-motivated.

Lamb also reported that previously the municipality had strict limitations on flying flags at half mast, so a more comprehensive section of the bylaw would now allow for more people or groups to be recognized through the sign of honour. He also said that specific days will automatically be recognized through half-masting. Under the previous policy, only Remembrance Day was observed, however under the new policy, flags will also be lowered on National Day of Remembrace and Action on Violence Against Women (Dec. 6), National Day of Mourning for Persons Killed or Injured in the Workplace (April 28) and National Day of Truth and Reconciliation (Sept. 30) going forward.

Councillor Chris Palmer said he appreciated the restrictions put on those able to request a different flag be flown, saying there was "meat" to this policy that the previous one lacked.
He also asked if a group had to request a flag be flown every year, or if one request became a standing date.

Lamb said the request had to be made each year and that the flag would need to be provided by the group, as the municipality wouldn't be purchasing them. He also explained the rules for flying the flag, saying that, in municipally-owned locations with four flag poles, one would become a community flag pole, but in locations without that many, the municipality's flag would be removed for alternative flags.

Council received the document and directed staff to prepare the policy to be presented for adoption at council's Dec. 20 meeting.
MECHANICAL ISSUE
While flags across the municipality were supposed to be at half-mast on Monday, Dec. 6, as part of the National Day of Remembrance and Action on Violence Against Women, Reeve Bernie Bailey explained that didn't happen in Blyth.

Staff reported a mechanical issue prevented a municipal flag from being flown at half mast. Bailey said the issue was being investigated.