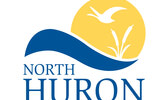 North Huron Council votes to retain ward system
BY DENNY SCOTT
After a lengthy discussion and three attempted motions, North Huron Township Council will retain the status quo when it comes to council composition.

During Monday night's meeting, council decided to stick with six councillors, two elected from each ward, and one reeve elected at-large. The deputy-reeve will be elected from among the six councillors following the municipal election.

The decision to stay at the existing structure wasn't unanimous, however, with council representatives from Wingham - Reeve Bernie Bailey, Deputy-Reeve Trevor Seip and Councillor Paul Heffer - all voting against the move while the Blyth and East Wawanosh ward representatives - Councillors Kevin Falconer and Ric McBurney from Blyth and Councillors Chris Palmer and Anita van Hittersum from East Wawanosh - voted to stay the course.

The discussion started with Clerk Carson Lamb revisiting the discussion from council's last meeting, when he encouraged council to decide how the deputy-reeve position would be elected, recommending an at-large vote. Several council members felt the issue was brought up without warning, however, with some saying the position of the deputy-reeve is tied to the composition of council and deciding one before the other wasn't possible.

As a result, council had to work through what Lamb called the four layers of the issue before the next municipal election: how the deputy-reeve is elected, how large council will be, whether the ward system will be maintained and, if the ward system is maintained, whether the wards should be changed.

Lamb presented the following five options for council's composition:
- A five-member council including reeve and deputy-reeve elected at-large and one council member from each ward.
- A five-member council elected entirely at-large.
- A seven-member council elected entirely at-large.
- A hybrid option with seven council members: the reeve, deputy-reeve and two councillors elected at-large alongside one member from each ward.

- The status quo, including the reeve elected at-large and six councillors elected from their wards.

Reeve Bernie Bailey started the discussion by reminding council that two and a half years ago, members decided this issue should be discussed, then told council to treat this like any other decision.

"This is just another decision," he said. "If you don't want to change things, we won't. This is just another conversation and the staff have put together very good information for us to go by."
Bailey invited each member of council to address the issue before trying to determine a path for the group.
The first to speak was van Hittersum, who said that the larger council presents a better chance for representation and said that wards make sure local issues are being brought forward.

"More members is more diversity," she said. "[Having seven councillors allows us to] better spread out the workload."

Councillor Chris Palmer spoke next. During the first discussion two weeks ago, he said changing the council system could result in the wards wanting to leave North Huron. On Monday, however, he provided a history lesson about amalgamation before saying he preferred the status quo.

He said the amalgamation discussions at the turn of the century were "tough".
"To be honest, nobody wanted to go with Wingham," he said. "It was too big to deal with, and other [municipalities] were afraid of being steamrolled."

Palmer said the only reason North Huron worked was because of the wards, saying that the ward system was the "carrot that brought everyone together."

"It gave equal representation for the little guys," he said, adding that might be hard for those outside of the smaller wards to understand. "It's important that we maintain a ward system. It keeps everything simpler."

He said that any system that deviates from the status quo will be "weaker" and provide "more chances for ganging up."
"I hate using that term, but it's politics and it happens," he said. "With seven members, there is less of a chance of it happening."
He said if council was reduced to five members, it would result in "uneven ground."

Councillor Paul Heffer said he liked option four, saying it was a good compromise, and that having two councillors elected at-large would give a "bigger picture of the whole township."
Councillor Kevin Falconer spoke next, saying he has one vote and he'll use it to support the status quo.

He said any change to the composition of council will lead to "an imbalance" as there could be a majority from one ward. He added that, following conversations and comments he had since the first discussion two weeks ago, if council deviates from the status quo it's going to "trigger a much, much bigger problem for the municipality."
Councillor Ric McBurney also said he supported the status quo.

Deputy-Reeve Trevor Seip said he understood the desire to stay with the status quo, but felt that was because other council members had no experience with any other system.

"I'm absolutely not surprised by any of the comments said by any of the councillors," he said. "The status quo is what you know. That's the only thing you know. You haven't seen anything else."

He said the deputy-reeve needs to be elected at-large since the deputy-reeve could take over for the reeve if anything were to cause the reeve to not be able to perform his or her duties.

Under the current system, he said, North Huron could face the unnecessary expense of a by-election in that situation.
Seip also said he didn't feel beholden to Wingham ratepayers, instead saying he acts on behalf of all of North Huron and has done so since he took his oath as a councillor, before being named deputy-reeve.

"I have said to every electorate I talk to, just because I come from Wingham does not mean I'm going to vote for everything [that is] positive [for] Wingham," he said, explaining he will vote for things that benefit North Huron as a whole, even if it's a detriment to the ward that elected him. "If Wingham constituents don't like that, they can vote me out."

He said there is a potential for council to become unbalanced with some of the options, but that council needs to work together, regardless of its form, to get "traction" with each other.
"If we can't work together, nothing will move forward," he said.

Reeve Bernie Bailey decided to make the matter more personal, explaining that every member of council had lived outside their current ward or had relatives in a different ward.

"I think some of the councillors sitting on council right now were raised in East Wawanosh and moved to Blyth," he said. "Where's your loyalty? Do you have split loyalties?"

He then pointed to Palmer, saying that while Palmer has a right to represent East Wawanosh, because he has agricultural property in East Wawanosh, he actually lives in Morris-Turnberry.

"You're in Morris-Turnberry, that's where you're paying your taxes," he said. "Other councillors have [their parents] moving to Wingham. We should have all our loyalty together."

Bailey also addressed the idea that Wingham could override the rest of the municipality with sheer numbers, saying he was surprised with council members saying they are worried about Wingham taking over. Bailey pointed to his own political career as an example, saying that Reeve Neil Vincent, who was from East Wawanosh, served as North Huron Reeve for three terms, having even beaten out Bailey during one race for the reeveship.

He said he wasn't voted in by Wingham, but by North Huron as a whole and there was nothing to say someone from Blyth couldn't do the same, or that Vincent couldn't reclaim the position.

Bailey also pointed out the flaw in the status quo of the deputy-reeve position being named from within council, using the example of former Deputy-Reeve David Riach.

Riach was a Blyth resident who, according to Bailey, "didn't know where Blyth was two years before he was elected."
"He didn't even finish his term," Bailey said. "He bought a lighthouse and [moved on]. He was never from Blyth, East Wawanosh or Wingham but he got voted in by Blyth and became the Deputy-Reeve, so I'm not sure where this fear… is coming from."
Finally, Bailey said that strife between the wards was "ridiculous ancient talk".

Falconer and Palmer both refuted Bailey's points, with Falconer saying that Wingham is the only ward with enough votes to independently elect a reeve and Palmer saying that an at-large system would have a negative impact on both East Wawanosh and the farming community.

"Let's say no one came from East Wawanosh because everyone was elected at-large," he said. "That means agriculture and farmers aren't represented."

He said that means that knowledge on farming practices, like drainage, would be lost. He then pointed to Morris-Turnberry Council, saying after it went to its at-large election, it only has one farmer on council, with the rest living in or close to settlement areas.

After more discussion from Seip and Bailey, Seip made a motion to have council vote on option one: a five member council with a councillor from each ward and the reeve and deputy-reeve being elected at-large. His motion failed, however, as he couldn't find a seconder.

Seip then moved for option four, the hybrid council with both ward representation and at-large elected councillors. Seip, Bailey and Heffer voted in favour of that with Falconer, McBurney, van Hittersum and Palmer voting against it.
Falconer then moved a motion in favour of option five, the status quo, with the vote reversed: Falconer, McBurney, van Hittersum and Palmer were in favour while Seip, Heffer and Bailey were against it.

The motion passed with Falconer commenting, "That's democracy at work."