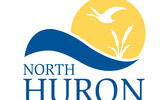 North Huron councillors find recreation master plan lacking
BY DENNY SCOTT
Some members of North Huron Township Council weren't impressed by the first review of the long-awaited Parks, Recreation and Culture Master Plan for the community, finding the presentation lacking.

During a special council meeting on Nov. 10, Todd Brown, President and Principal Planner of Monteith Brown Planning Consultants, presented the first view of the master plan.

Brown explained how the document was generated, including looking at background documents, socio-demographic profiles, trends in community services, potential impacts of COVID-19, community engagement, parks and facility inventory and facility usage and participation data. He started by comparing North Huron to the rest of the county and the province, noting that North Huron's median age of 43.4 years, during the 2017 census population, was between Ontario's 41.3 and Huron County's 46.6. He also noted the population in 2016 was 4,940, and he estimated it had increased to 5,000 this year, and will increase to 5,600 by 2031.

When looking at the plan, he said there are trends for council to consider, including lack of free time for residents, growing income disparity, increased physical inactivity, inclusion and accessibility and aging infrastructure.

The consulting firm gathered data for the report, he said, through a virtual public information session, stakeholder focus groups, staff workshops, council and staff interviews and a community survey that brought in 480 responses, just shy of 10 per cent of the community. Brown said a virtual public information session should be held following the council presentation in order to receive feedback.

The consultation, Brown said, and specifically the surveys, pointed to a strong demand for unstructured activities for residents, a sense of pride in the recreational opportunities in the community, as well as cultural opportunities and keeping inclusion and accessibility as high priorities. He also said that there was an interest expressed in putting an emphasis on improving existing facilities by "creating community hubs and gathering spaces", concerns aired about attracting and retaining new volunteers, and wanting the municipality to continue supporting community organizations.

When looking specifically at the survey, the top five priorities were nature trails, farmers' markets, arenas, playgrounds and paved multi-use trails.

As for specific instructions, Brown suggested the following for the North Huron Wescast Community Complex in Wingham:
• Investigating changing concession area to another use
• Monitoring indoor sports courts and considering re-purposing if necessary
• Investigate the feasibility of establishing a library space in the centre
• Undertaking improvements identified in the building conditions assessment.
He had several more pointed suggests for the Blyth and District Community Centre, which he interpreted as including the surrounding campsite, including:
• Preparing a plan to re-purpose one of the baseball diamonds to create a skateboard park and tennis and pickleball courts, alongside other amenities
• Cease offering camping services at the Blyth Campground, which he later clarified as meaning not offering individual camping opportunities but still allowing events like baseball tournaments and the annual reunion of the Huron Pioneer Thresher and Hobby Association
• Repurposing the concession space
• Look to evaluate opportunities for a childcare centre
• Investigate feasibility of a library space
• Undertake facility improvement.

Brown also made several suggestions for North Huron as a whole, including working with the Blyth Lions Club to convert the club's outdoor wading pool to a splash pad; establishing a skateboard park in Wingham and continuing to support organizations providing the Blyth Community Market and Wingham Farmers' Market, though, as was later pointed out, the Wingham Farmers' Market doesn't exist anymore. Brown also recommended ensuring playgrounds are located within 800 metres of all residential areas, noting that some areas, like the east side of Blyth, have no playgrounds in that distance. He also suggested that parks should be made inclusive and accessible, the community should look to make itself age-friendly and that resources should be made available to implement strategies to address the community's needs.

Brown then said that a virtual public information session should be held, and the final presentation of the master plan will be available on Dec. 6.

Deputy-Reeve Trevor Seip said that, while it was great to see what the community wanted, many of Brown's suggestions were to add amenities and infrastructure, and that taxpayers may not be as interested in them once the impact on taxes are known.
Councillor Chris Palmer asked why the term "inclusion" was so important to the report, being used multiple times. He said that council and the community aren't prejudiced against people. Brown explained that while inclusivity did refer to communities like the LGBTQ community, it also meant making things affordable so that people can participate regardless of income level, or making sites accessible for people of all abilities.

Councillor Kevin Falconer said the report surprised him, especially the lack of details.
"I thought we were going to get something we could base decisions on," he said, adding he anticipated seeing statistics for usage, future trends and finances. "I thought we'd get a breakdown of what it costs the municipality to run what it has, and see if it aligns. Much of this information is already in our strategic plan."

Brown said those kinds of facts and figures would be part of the report set to be presented on Dec. 6, after the summary he presented to council was made public.

Falconer also asked why the suggestion to remove a baseball diamond in Blyth was made, rather than Wingham, saying that baseball usage across the board was down. Brown said there was less use in Blyth than there was in Wingham, however he noted it was based on 2017-2019 records.

Falconer also took exception to the idea of stopping camping at the Blyth Campground, at which point Brown corrected what he had said in the presentation, saying he was referring primarily to the camping pilot project rolled out this year.

Falconer also pointed out that Brown was suggesting building new amenities when the municipality doesn't maintain or support what it already has, specifically pointing to the fact that Brown hadn't mentioned Blyth's existing skatepark equipment.
"We have one," Falconer said. "The municipality won't put a penny into it. It won't maintain it or paint it. Are our heads in the sand here?"

Falconer said if the municipality won't maintain what it has now, it makes no sense to go forward with new projects. He also said that viewing any recreational projects based on finances makes little sense because recreation is a service provided to the municipality's ratepayers, not intended to turn a profit.

Brown said the recommendations were just that, and council could choose to implement them or not, however Falconer still felt the suggestion to cease camping at the campground, even as it was redefined, was odd since there was no suggestion of cessation of any other recreational services.

"In this whole report, nothing [else] says to cease," he said, and informed Brown that some of his suggestions would result in significant feedback from the community.

Falconer also said the report lacked any kind of new information, saying that everything presented was available to council already. However, Seip said that was to be expected.

Reeve Bernie Bailey also had issues with the report, saying he was surprised at the lack of township-run activities listed in it, the lack of any mention of the daycare system, as well as several errors he found throughout, including Brown's suggestion of moving the Wingham branch of the Huron County Library, which was never considered by council, and the fact that the Wingham Farmers' Market doesn't exist.

He also said Brown's suggestion to work with the Maitland Valley Conservation Authority to help with the authority's infrastructure is foolish, after the organization had "let their buildings fall right down".
"The township should not be paying hundreds of thousands to rebuild those buildings," Bailey said.
"There are too many concerns that have been raised here," he said. "They need to be dealt with as a council. I'm not comfortable with going to a public meeting [with this report] until this council has time to see the entire program…. You've seen our concerns today, I would like them addressed."

Clerk Carson Lamb defended the report, saying it only provides council the opportunity to see the key directives before the public "has the privilege of seeing the report."

"Whether council agrees with the final report [to be presented Dec. 6] is up to council," he said. "This is why consultants are brought in. They provide an independent opinion."

Brown said he would want to change the report before it went to the public to reflect the change he suggested for the Blyth Campground, however Falconer wanted that section removed entirely, once again citing the fact that Brown made no suggestion to "cease" any other activities.

Council took no action as a result of the presentation.