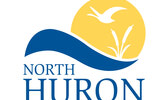 North Huron requests accessibility report
BY DENNY SCOTT
North Huron Township Council decided review its facilities during its Monday night meeting after being told it needed to look ahead and prepare to renovate its sites for full accessibility, with some needing it sooner than others.

Local accessibility expert Julie Sacwhuk told council that upgrades were going to be necessary for the municipality to hit the 2025 deadline to have all public buildings accessible, focusing specifically on the washrooms at the Alice Munro Branch of the Huron County Library, a site in Wingham owned by North Huron.

Sawchuk said she realized council couldn't make many decisions right now due to the pending election, but her presentation was for educational purposes primarily. She said that, as of the meeting, there were only three washrooms in Huron County that offered adult changing tables, adding that needs to change for the benefit of those who need them.

The earliest COVID-19 lockdowns proved just how important washrooms are, she said, as able-bodied people faced a lack of public facilities in their travels, a reality that some people who need accessible infrastructure face every day.

"As it's a public space, it's your responsibility to have the bathrooms fully accessible," she said. "There is not one publicly-owned, or township-owned building in Huron County with truly accessible bathrooms."

She said the only argument that could be made against that is the fact that the Blyth branch of the Huron County Library does have a fully-accessible washroom, however it's privately owned and rented by the county.

She then explained that the Alice Munro Library, which is owned by North Huron, could be made accessible with some minor changes, hoping to demonstrate that accessibility does not need to represent a major investment in all situations.

She said that, by changing the grab bar from an angled bar to one that includes both horizontal and vertical bars, moving the toilet paper holder so it doesn't interfere with the bars, installing a taller toilet and rearranging the washroom so that people don't need to move when soaping, washing and drying their hands, the municipality could, with little expense, upgrade the library's two washrooms.
"These are short-term fixes that can be done," she said.

Sawchuk, who was paralyzed from the chest down in a cycle-vehicle collision, said that her choices when at the library are to cut short her visit or go to a private business to use its accessible washroom.

Reeve Bernie Bailey thanked Sawchuk for her presentation and said the situation may have never entered his mind, but it wouldn't leave it now.

Councillor Kevin Falconer thanked her as well, and said that the International Plowing Match held in Walton in 2017 was completely accessible thanks to a small group of advocates. He said if an event held entirely in a 300-acre field could be made accessible, it's obviously not something monumental to do.
"Accessibility doesn't have to be overwhelming," he said.

Later on in the meeting, Councillor Chris Palmer wanted staff to report back on what had been done and what needed to be done as far as making municipal facilities and other public spaces accessible. As a result of his request and further discussion, council passed a motion to have staff summarize which projects had been undertaken to comply with accessibility legislation, prepare a report on what needs to be done and what is a priority for meeting the 2025 deadline and prepare another report differentiating what needs to be done to meet legislation versus what should be done as best practices. The report will be discussed by council at a future meeting.