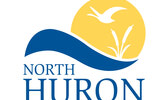 North Huron to fly Pride flag this June
BY DENNY SCOTT
After years of turning down similar requests, North Huron Township Council narrowly passed a motion to fly a Pride flag for the month of June during council's Monday night meeting.

The request came from Rowan Gaspirc of the F.E. Madill Secondary School LGBTQIA+ Inclusive Group. In her request, Gaspirc said that, per the municipality's flag new bylaw, which was passed late last year, the group would provide the flag to council.
Staff presented the request to council on Monday night with no recommended motion. Clerk Carson Lamb explained that, under the bylaw, council needed to direct staff as to its response to the request.

Councillor Kevin Falconer commended the group and Gaspirc for the submission, and asked staff how the decision would fit into the current flag bylaw, specifically questioning whether any changes would be necessary.

Lamb said the request fit within the rules of the policy, and that council had to decide whether it would fly this flag. As the request is specifically for the municipal officers, Lamb said it would take the place of the North Huron flag, not the provincial or federal flag.

Councillor Chris Palmer called the idea of taking down North Huron's municipal flag "despicable" and said he "did not agree with flying any social-minded or political flag."

"This opens it up," he said. "There's a black flag with letters on it down the road. Are we going to allow that? We have to draw a line and it's no for everything."

Councillor Trevor Seip responded by recommending that council receive the correspondence and approve the flying of the Pride flag for June. Falconer seconded the motion.

Seip would go on to say he respected Palmer's opinion as well as his right to have it, but that the municipality needs to be "inclusive and respectful of all people in our society."
"As a society, we have to get better to be more inclusive," he said.

Palmer was concerned with how council could justify the move.
"What about all the folks out there that don't agree and are upset by [the flag]?" he asked. "What do we do?"

Mayor Bernie Bailey, in no uncertain terms, said those individuals could respond by voting.

"My personal point of view is they can get rid of me at the next election," he said. "I will be standing solid and voting [in favour of flying the flag]."

With two council members absent (Councillors Anita van Hittersum and Ric McBurney) the motion passed with three votes in favour from Bailey, Seip and Falconer.