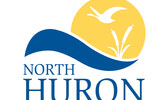 North Huron to review parking bylaw with community
By Denny Scott
After weighing feedback from the Blyth Festival and Director of Public Works Jamie McCarthy, North Huron Township Council decided to seek public input on its parking bylaw.
The bylaw, which already prohibits parking for more than two hours in Blyth or Wingham, was the topic of significant debate during North Huron Council's Monday-night meeting, resulting in council wanting to take the entire bylaw back to the drawing board.
The evening started with Blyth Festival General Manager Rachael King speaking out against the two-hour parking limit, saying that enforcing it would hurt downtown businesses with the Festival set to be performing shows at Blyth Memorial Hall in 2023.
"Two hour [limitations] mean attendees would be actively discouraged from eating dinner or shopping," she said. "They would attend a show and leave right after."
She said that, for local businesses to benefit from people attending the Festival, who spend an average of $13 in the community for each $1 they spend on a ticket according to a recent study, theatergoers need to stay as long as possible in the village.
Councillor Kevin Falconer had a different concern with the bylaw - both as it exists and as it was proposed to change - enforcement. He said that North Huron has no one checking parking and that the only way it could be enforced was if council was willing to have people marking tires and checking.
Deputy-Reeve Trevor Seip said that was the reality for almost all the municipality's bylaws: they are complaint driven. That said, he wanted to see changes to help both Wingham and Blyth capitalize on people visiting, suggesting that the two-hour limit only be applied during business hours.
Councillor Chris Palmer agreed, saying that the Blyth Festival created a special situation where two hours may not be the right time limit.
Reeve Bernie Bailey said the situation was indeed special, because the same businesses that should benefit from people parking and taking in a theatre show are the ones worried about long-term parking on Blyth's main street.
North Huron Director of Public Works Jamie McCarthy said the rule had been in place since 2012, and that the Blyth Business Improvement Area (BIA) had expressed a desire to get long-term parking off of main street. She said she was trying to match that request.
Bailey suggested that council send the issue back to staff to have them meet with the Blyth Festival and the BIA, however McCarthy pointed out the bylaw wasn't specific to Blyth and that Wingham stakeholders should be consulted as well. Council members agreed, citing performances at the Wingham Town Hall Theatre which may result in vehicles being parked for more than two hours.
Council did entertain passing a bylaw that would update the traffic bylaw and keep the two hour limit in place, however the motion to approve it was defeated, leaving council to direct staff to work with the various groups in Wingham and Blyth on updating the bylaw.