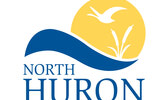 Strategic planning process continues in North Huron
BY SCOTT STEPHENSON
Rob Browning from Capstone Project Solutions returned to Blyth on Friday, Aug. 25 to lead North Huron Council and staff in another strategic planning session, following up with results from a previous meeting on Aug. 10. The aim of these sessions is to draft a plan for municipal decision makers to adhere to over the next four years; establish and refine township priorities; and shape the image of the Municipality of North Huron for visitors, current and prospective residents and potential new businesses and investors.

Deputy-Reeve Kevin Falconer called the meeting to order before handing things over to the consultant from Capstone. Browning, using rhetoric befitting of a sports team coach, said he was hoping to carry over the energy of the previous session and encouraged participants to adopt a "game day" mentality when attending meetings as representatives of North Huron.
Browning presented three versions of vision statements he had pieced together based on input he'd received at the previous meeting. The first option read, "The Township of North Huron is a prosperous and engaged municipality that welcomes visitors, families, residents and businesses through strong agriculture, development, culture, and tourism."

The second option read, "The Township of North Huron is a prosperous, progressive and engaged municipality that welcomes visitors, families, residents and businesses to its communities founded through strong agriculture, balanced growth, volunteerism, culture, and tourism."

The third option read, "The Township of North Huron is a friendly, progressive and engaging municipality that welcomes visitors, families, residents and businesses to its growing communities through strong agriculture, balanced development, active lifestyles, volunteerism, culture, and tourism."

Councillor Chris Palmer took issue with the word "progressive" and thought the second and third versions of the vision statement were "too busy."

Councillor Anita van Hittersum shared concerns that the word "prosperous" might not be appropriate to use at this time because of recent turmoil at the Wescast plant in Wingham. Browning offered a reminder that the vision statement is aspirational and present obstacles should not interfere with what the municipality wants to be in the future. Councillor Mitch Wright suggested the addition of "strives to be" to the first version of the vision statement to avoid any unintended insensitivity to those not currently experiencing personal prosperity. Falconer concurred.

North Huron Economic Development Officer Demetri Makrakos wondered if the word "municipality" should be replaced with "community". Van Hittersum said communities are bigger, in the sense that they extend beyond municipal borders.
Browning next moved onto the drafted mission statement: "The Township of North Huron strives to offer an affordable and sustainable high-quality of life by delivering excellent and efficient services to our residents, businesses and visitors."

Palmer did not like using the word "strives" in the mission statement after having just added it to the vision statement, suggesting "endeavours" as an alternative. Instead, Browning swapped "strives to offer" for "delivers". Makrakos noted that the mission statement now had two variations of the word "delivers", offering up "provides" as a replacement for "delivering".
North Huron Fire Department Chief Kent Readman questioned the township's ability to provide a high quality of life, saying "We can't control quality of life. We can only provide services." Browning replied to Readman, saying investors are looking for different things, not just services.

The next category discussed by the group was under the heading of "principles". Browning's draft read, "Through integrity and responsible leadership, North Huron implements and maintains policies, practices and regulations that are: focused on exceptional and efficient service; designed to be inclusive and accessible; informed through meaningful and transparent community engagement; focused on growth, development and modernization while being fiscally responsible; aligned with our neighbours, fostering fair and balanced partnerships." Palmer questioned the difference between "principles" and the subsequent category "values". Browning said he was simply basing this draft on North Huron's previous strategic plan, which separated principles and values into two categories, but that he was open to combining them in the next draft.

Under the "values" heading read, "The following Corporate Values will guide the Township of North Huron over the next four years: service excellence; teamwork; accountability and transparency; respect; integrity; reflective." Palmer did not like the word "reflective", saying it was vague and that his preference would be to replace it with "engaging". Palmer also said he was tired of the word "inclusive" and that he believes it means the same thing as accessible. Wright disagreed with Palmer's assessment, saying he thinks "accessible" describes physical accessibility, whereas "inclusive" pertains more to cultural diversity. Falconer concurred with Wright. Palmer relented and acknowledged the desirability of diversity, saying, "The more diverse we are as a country, the stronger we are."

Next, Browning led the group in a line-by-line review of the points listed under the six pillars of the strategic plan which included "economy", "community", "governance and modernization", "infrastructure", "services", and "environment".
The first pillar up for discussion was "economy". Makrakos said the limited supply of available land zoned for industrial usage is a problem for future economic growth in the area.

The group debated which approach should be taken with regards to future residential development. Makrakos asked whether the municipality would be better served by a public approach to land development or if a private sector approach might be more efficient. Clerk Carson Lamb said creating housing-friendly policies and a housing action plan, as well as ensuring services are in place and upgraded for new development, might be more effective in facilitating new housing, rather than taking a more hands-on approach.

A lack of affordable housing options was a concern for some attending the meeting. Makrakos said that the new development coming to Hutton Heights will be attainable, but not affordable. Palmer said he thinks it would be better to focus on attracting higher-income residents rather than prioritizing the creation of more affordable housing.

The discussion shifted to the idea of creating a visitor information centre in a physical location or kiosk. Lamb questioned the necessity of providing visitors to Wingham with a physical location to learn more about what's available locally, advocating instead for an online portal only. Van Hittersum said she believes people still want physical items like maps or brochures. Wright suggested looking into the arenas as possible venues for tourist information centres. Makrakos confirmed that option is being investigated.

Next up, the pillar of "community". Browning's draft read, "Our goal is to be a vibrant and welcoming community that is proud of its roots, fosters volunteerism, has a strong arts and cultural presence, and supports community initiatives and special events."
Reeve Paul Heffer, who was tardy arriving to the meeting, was adamant that a process or program be developed to recognize volunteers for their contributions to the community. "That's a must," exclaimed Heffer.

The group mulled over what it would mean to develop a standard for maintaining public spaces. A staff member said that some of the outdoor maintenance work in North Huron is performed by volunteers and the township's expectations of quality are sometimes incongruous with the expectations of volunteers. Wright wondered whether a parks committee may be beneficial, but van Hittersum said that nobody wants more committees. Chief Administrative Officer Dwayne Evans, who arrived late to the meeting as well, said a co-ordinated approach is what is needed.

Under the pillar of "governance and modernization", Browning's draft read, "Our goal is to be a fiscally sustainable, transparent, and forward-thinking municipality that works with its residents and stakeholders through communications and community engagement." The discussion here focused primarily on community engagement, public transportation and the possibility of removing area ratings for street lighting, meaning street lighting costs would be shared across the entire municipality rather than only within the specific communities where the street lights exist.

Lamb suggested that councillors and staff look into visiting local schools to inspire the next generation of public servants.
Questions about the feasibility of public transit links were left mostly unanswered. Makrakos suggested that investments in public transit are incredibly costly and difficult to fund in a sustainable manner. Provincial funding, Makrakos continued, or fare subsidization would likely be required.

Van Hittersum took umbrage with the concept of removing area ratings for street lights, believing it would be unfair to rural residents. Wright played the fence on this issue, saying, "I can't pick a horse in the race."

Treasurer Chris Townes floated the idea of creating a multi-year budget, which he believes would be helpful for the decision-making process. Wright said, "There are a lot of advantages to a multi-year plan."

Browning suggested that budget efficiencies can often be found by engaging front-line departmental staff, saying, "People on the ground know what's going on." Evans said that this is happening at some level, but perhaps needs expansion.

Under the pillar of "infrastructure", Browning's draft read, "Our goal is to be a municipality with well-maintained and thoughtfully planned infrastructure." Readman staunchly advocated for increased rural firefighting infrastructure.

Under the pillar of "services", Browning's draft read, "Our goal is to offer high-quality, well-balanced services that create a sense of belonging, support community well-being, promote safety, and encourage healthy, active lifestyles."

The issue of physician recruitment is an ongoing concern. Townes pointed to a practice he'd observed in Northern Ontario where hospitals invested in real estate to provide homes to attract physicians.

The final pillar discussed at the meeting was "environment". Browning's draft read, "Our goal is to protect our natural environment, reduce greenhouse gas emissions, and support a healthy ecosystem." The discussion here focused primarily on the township's tree-planting program, educational opportunities for waste reduction, possibly adding more electric vehicle charging stations, energy conservation efforts, creation of new committees and exploring the greening of municipal fleet and facilities.

Browning will collect the input he received from this meeting and return to present the next draft of the North Huron Strategic Plan at a meeting in Belgrave on Sept. 25.