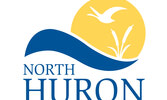 New fee and charges bylaw divides North Huron Council, ultimately approved
BY SCOTT STEPHENSON
A report outlining proposed changes to the Fees and Charges Bylaw for 2024, prepared by North Huron Director of Finance/Treasurer Chris Townes, sparked hearty debate among North Huron Council at its regular meeting on Nov. 6.

Councillor Mitch Wright began by expressing concerns that the report contained surprising fee increases while being scant on details, saying, "A report should come with the analysis done, saying that these are the changes we made, this has gone up, that has gone down, and this is why we made those decisions, and here's the highlights you need to focus on in the report." He stressed the importance of some kind of standard report writing. The report covers only the proposed fees for 2024, meaning that any comparison between this year's fees and next year's proposed fees must be done on a line-by-line comparison between documents from 2023 and documents with proposed fees for next year. Wright singled out the recreation department, pointing out that, in some cases, service fees appeared to double or even triple over last year.

Wright continued, pointing out that "Significant changes are being proposed, and those changes have not been discussed in council… I do not think this is a report where we can make a few tweaks on it - we should all have a good discussion about it, and send the report back to staff for revisions." Councillor Anita van Hittersum disagreed with Wright, saying "I felt the report was pretty thorough." She mentioned the recent town hall meeting at the Belgrave Community Centre, during which citizens voiced a general desire for increased user pay fees to prevent higher taxes.

Councillor Chris Palmer found the report to be less than comprehensive, saying, "I didn't know what to do with it. I was given a list of figures, and they are just figures… somebody should apply last year's fee structure so we can compare. If we could compare it'd be a lot easier."

Wright was also concerned that large, sudden increases in recreation fees would be a self-defeating endeavour. "Right now, if a senior or student wants to use the squash courts, swim in the pool and have access to the fitness centre, right now that individual pays $516 annually… this staff proposal is indicating that that cost will go up to $1,820. That's more than three times - I would like to go on record to say I am dead set against this - I think that is a crazy fee increase. We have no idea what the impact will have on our membership. No analysis has been done, and nobody here has any experience with those kinds of fee increases."

Wright finished by pointing out the potential risks of the move, saying "I'm not against fee increases, I just don't think we should be doubling and tripling them." He proposed looking into smaller fee increases to be implemented over several years. "By doing it all in one fell swoop, I'm quite confident you are going to see an amazing amount of sticker shock, you're going to have a whole lot of people drop their membership, and as anybody knows, if you double your fees and lose half your membership, you've accomplished nothing from a revenue standpoint. Your costs are the same, and half as many residents are using the service… I just don't see how we can adopt this proposal. There's so many unknowns."

Palmer also stressed the number of questions he had about the proposed changes, using swim class fees as an example. "It's the anomalies… why did Pre-school and Bronze Cross fees go down? I think one went from $50 to $8… and then private lessons went up three times in fees. It was just all over the map… I'd like to know why some things went up and some things went down. That's what we need answers to."

Wright called for more discussion before the report could be considered complete. "This is huge, this is big, and there's nothing in the report about what strategy was applied to this. Certainly one of the things that I caught on to is that it seems to only be applied to discretionary services. Why would user-pay only be applied only to discretionary services?" He also inquired as to why the proposed hikes are almost exclusively found in the recreation department, rather than targeting other areas that lose money every year, like the dump, "Why wouldn't we increase dump fees? We lose $401,000 every year operating the dump… I think we need to understand the strategy behind these decisions first. We don't have the basic background information… I have not been provided enough basic background information to even provide direction, because I don't know what direction was taken in the first place."

Wright then put forth a motion that the report be returned to staff for revisions and revisited at the next meeting, after further discussion. The motion was seconded by Palmer, and was defeated 4 - 3, with the tie being broken by Reeve Paul Heffer.
Another motion was put forth by Deputy-Reeve Kevin Falconer accepting the report as presented, which was seconded by van Hittersum, passing 4-3.