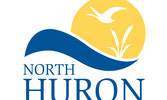 NH to maintain status quo at Blyth campground amid cost-saving talk
BY SCOTT STEPHENSON
North Huron Council, in its continued pursuit of a reduced operating budget, has turned its attention to the Blyth Campground.
Director of Public Works Gregg Furtney presented a report at a regular meeting on Monday, Oct. 16 that included three possible options for the future of the campground to be considered by council as councillors prepare for the 2024 budget season.

The first option presented was to stick to the status quo, which is a hybrid model of special event and transient camping. This option would have no reduction of expenses or new projects to promote growth. The 2024 budget would still need to consider requirements like proper staffing, a controlled entrance, washroom, lighting and electrical upgrades.

The second option was one of growth and investment, in which North Huron would take the lead in marketing and operating the site as a transient and seasonal campground. The campground would be treated as a municipally-led business venture. Furtney's report contends that to properly operate and manage a campground, additional operating and capital budget allowances would need to be approved by council, and it would likely take several years before the campground became revenue- and cost-neutral. Considerations would need to be made for the Huron Pioneer Threshers and Hobby Association, which owns the buildings located at the campground. An estimated minimum investment from North Huron of $500,000 would be needed to make it a full-fledged seasonal and transient campground, and additional seasonal campground staff would need to be hired.

The third option presented was a decrease in the campground's functionality by transitioning it into a special-event-only campground. Campsites would be isolated to a smaller space and would only be used for special events. This would potentially limit the site's availability to the Blyth Festival during its theatre season. A cost analysis was not done, but presumed reductions in administration and operating costs would be expected. Capital upgrades would also be decreased, and use limited.
During the public comment portion of the meeting, Blyth Festival General Manager Rachael King advocated for the campground's continued development with support from council. "I encourage council to consider that location's contribution to both tourism and culture in the township, which are key elements of North Huron's Strategic Plan," she stated. "In 2021, with a land use agreement in place with North Huron Council and financial support from individual donors, and the federal and provincial levels of government, the Harvest Stage was built."

She reminded council that the Blyth Festival has brought over 20,000 audience members from across the continent to the campground over the past few years. "The site, as it currently exists, has been an affordable and desirable place for tourists and visitors to stay overnight while in the village to partake in the world class arts and culture on offer. Those same folks shop in the village, eat in area restaurants and contribute to the vitality of the community." King pointed out that these tangential economic benefits are directly connected to the campground, even if they do not appear on any line of the space's budget. She went on, saying that "ceasing infrastructure that supports the tourism economy, an economy that brings new money and new interest to town is counterintuitive to growing a strong economy and vibrant community."

Deputy-Reeve Kevin Falconer agreed with King that the benefits of having the campground greatly outweigh the costs.
Councillor Mitch Wright noted that salaries and wages are one of the most costly factors in campground operations, and questioned whether or not any of the suggested plans would reduce those costs. Furtney noted that there would likely be some reductions in part-time labour costs.

Councillor Chris Palmer spoke in favour of increased use or fees to help cover costs and make up any budgetary deficits the campground may incur.

Councillor Wright also questioned making any decisions on a single project before budget season, without comparing it to all other possible projects to see where their priorities may lie.

The debate concluded with Deputy-Reeve Falconer moving to support the status quo option, which was seconded by Councillor Ric McBurney, and passed unanimously.