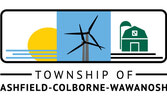 Open forum, meeting times at heart of ACW procedural bylaw debate
BY SCOTT STEPHENSON
In response to a proposal from staff to eliminate open forum from the township's procedural bylaw, a boisterous crowd of citizens bristled at a regular meeting of Ashfield-Colborne-Wawanosh (ACW) Council on Nov. 7. During the open forum component of the meeting, concerned members of the public pleaded with council in favour of preserving the status quo. "Please do not try to silence us," urged one of the speakers.

Friction between citizens and members of council persisted throughout the democratic exercise, with meeting chair Mayor Glen McNeil playing defence in response to shouting and jeering in the council chambers. Disagreements flared over the five-minute allotments of time to which each speaker is entitled, resulting in an unorthodox extension of two minutes to one of the speakers.

Concerns were voiced about the proposed 2024 meeting schedule and the routine annual adjustment to the township's pay grid resulting in a 3.6 per cent increase to staff and members of council.

Another speaker offered an analogy comparing the performance of the township's council and staff to the poor service they've received from a telecommunications company that is ill equipped to handle the unique demands and challenges of a rural area.
The debate over the annual adjustment of the township's pay grid resulted in a variety of differing opinions being expressed by members of council. Councillor Jennifer Miltenburg pointed out that the increase is the result of a longstanding township policy. Chief Administrative Officer Mark Becker informed council that the policy was introduced in 2001 and came into effect in 2002, but said it could be altered by council, if desired.

Councillor Evan Hickey declared his intention to vote against a pay increase for councillors, despite the established policy.
Councillor Anita Snobelen suggested a two per cent compromise for councillor pay increases, arguing that her time was worth something, but not necessarily an increase of 3.6 per cent. Miltenburg challenged the two per cent figure, saying it was arbitrary.

Deputy-Mayor Bill Vanstone offered up the idea of a one-year freeze on councillor pay increases and for the issue to be re-examined next year.

Put to a vote, Vanstone's idea of a zero per cent increase in pay for councillors in 2024 carried with a vote of 4-3. Hickey and Vanstone's affirming votes were joined by Councillors Curtis Blake and Wayne Forster.

The next controversial topic up for discussion was the timing of meetings in the procedural bylaw. Hickey spoke in favour of adopting a hybrid model that would consist of one morning meeting and one evening meeting each month. Vanstone agreed that the hybrid option should be employed.

Snobelen expressed a preference for remaining consistent with meeting start times and believes that, for now, morning meetings should remain in place. McNeil and Miltenburg sided with Snobelen's preference for morning meetings, with McNeil highlighting the value of contributions from staff and the unnecessary expense associated with changing to night meetings.
A vote on adopting a hybrid approach to meeting start times was defeated, with Hickey, Blake and Vanstone voting in favour.
Next, Blake proposed having both meetings occur at nighttime. Snobelen challenged Blake to define the metrics for success of moving to an all-evening meeting schedule. He replied that more citizens in seats would be proof of success and that could only be measured after a period of time. Hickey suggested a one-year trial period.

Put to a vote, Blake's motion was defeated 4-3.

With both proposals for change defeated, the status quo remains.

The debate over whether or not to keep open forum in the procedural bylaw resulted in a consensus that bullying has no place in the council chambers. Miltenburg said that sometimes open forum devolves into personal attacks but that she believes it should remain in place for another year, under observation for effectiveness at engaging the community and continued maintenance of civility.

Council supported the idea of keeping open forum, for now, with the intention of looking at the issue again next year.